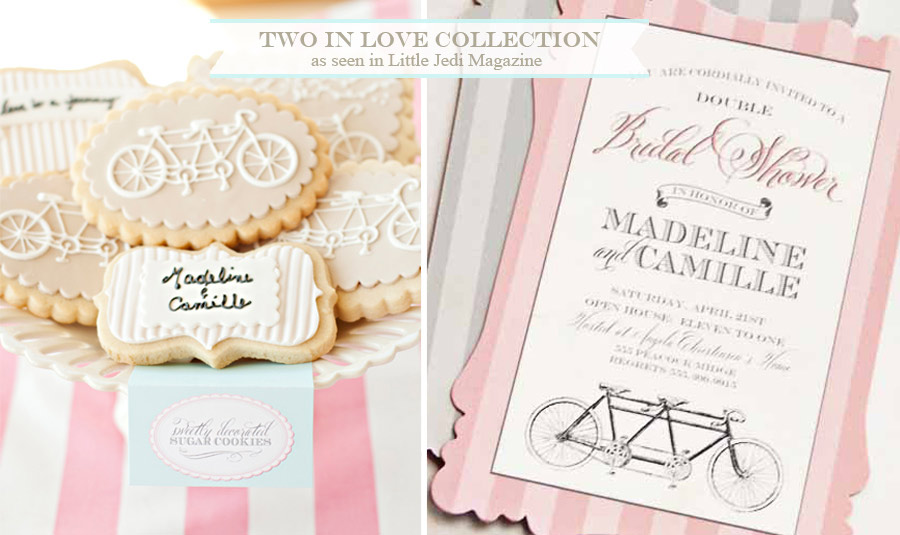 A few months back, I was delighted to be contacted by Vesna Vasilevski editor of My Little Jedi Magazine.  She asked to be a contributor of My Little Jedi Magazine Winter Issue!  Vesna is probably one of the sweetest women I have worked with.  She was fabulous to collaborate with. You can view all the lovliness of the new issue of My Little Jedi Online Magazine here.
Around this time, I was also asked to style  a wedding shower for not one bride, but two!  Sisters, Camille and Madeline, were getting married mere days apart. The brides thought a double shower would be brilliant. I had my reservations.
Working with brides on a regular basis, I know brides.  I was a bride.  Brides revel in any (and all) of their pre-wedding limelight.  It's the one day in woman's life when it's truly "her day."  The whole idea of a double bridal shower bewildered and intrigued me.  The challenge would be to create an event where both brides shined individually and each couple was celebrated independently.  I would need to hire more staff.
We got off to a bumpy start. My original theme choice of Bride Wars was unfortunately not embraced by the client.  That being said, my second choice, Two in Love, a vintage bicycle-built-for-two inspired theme was.  Hooray!  I wanted the event to take place in The Netherlands, the bicycle capitol of the world.   The client wanted her guests to be able to attend without the purchase of a plane ticket.  Needless to say, the event took place in her home.The rest of the shower came together without a hitch.   Below is the event I created for Camille and Madeline that was featured in My Little Jedi.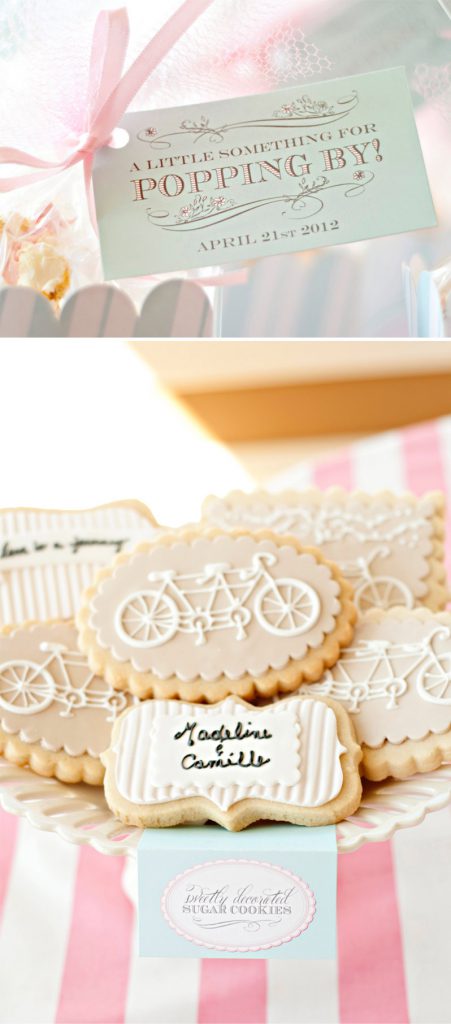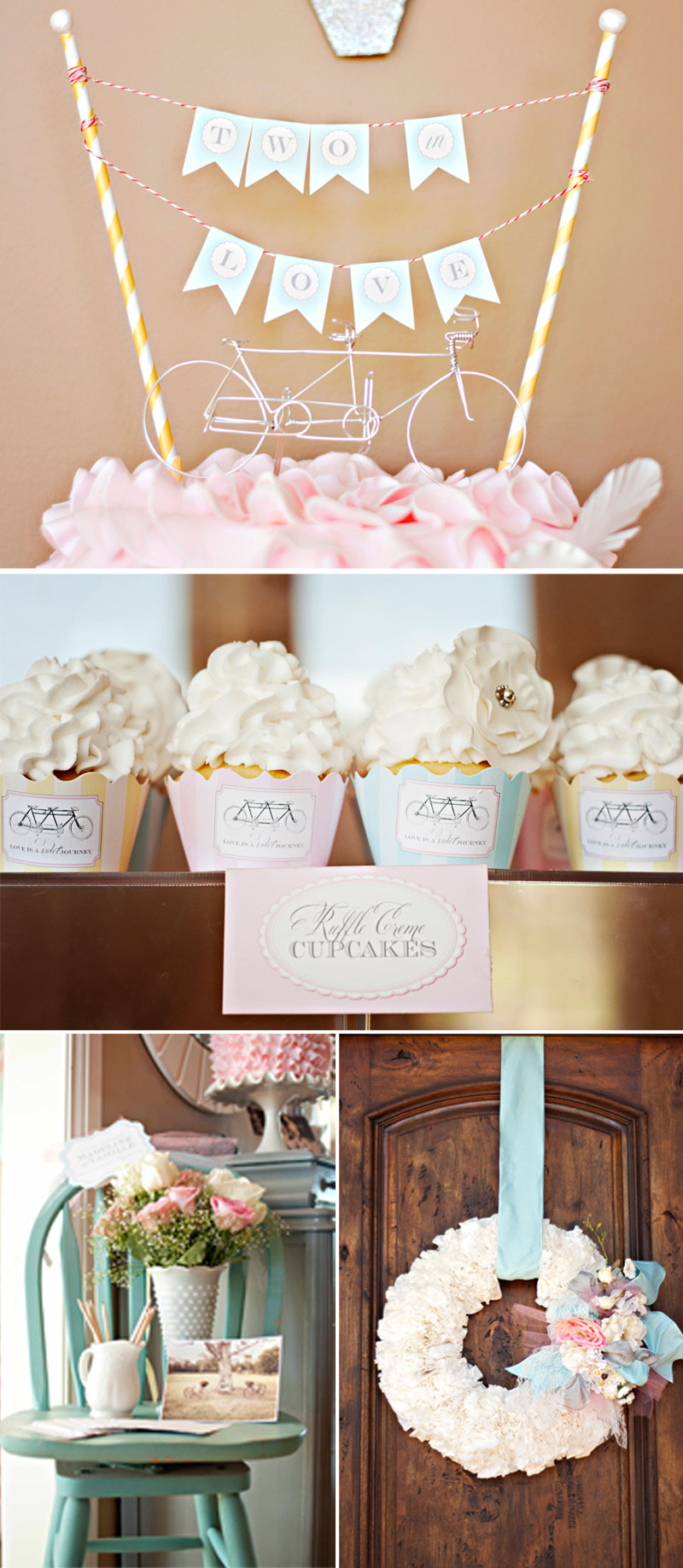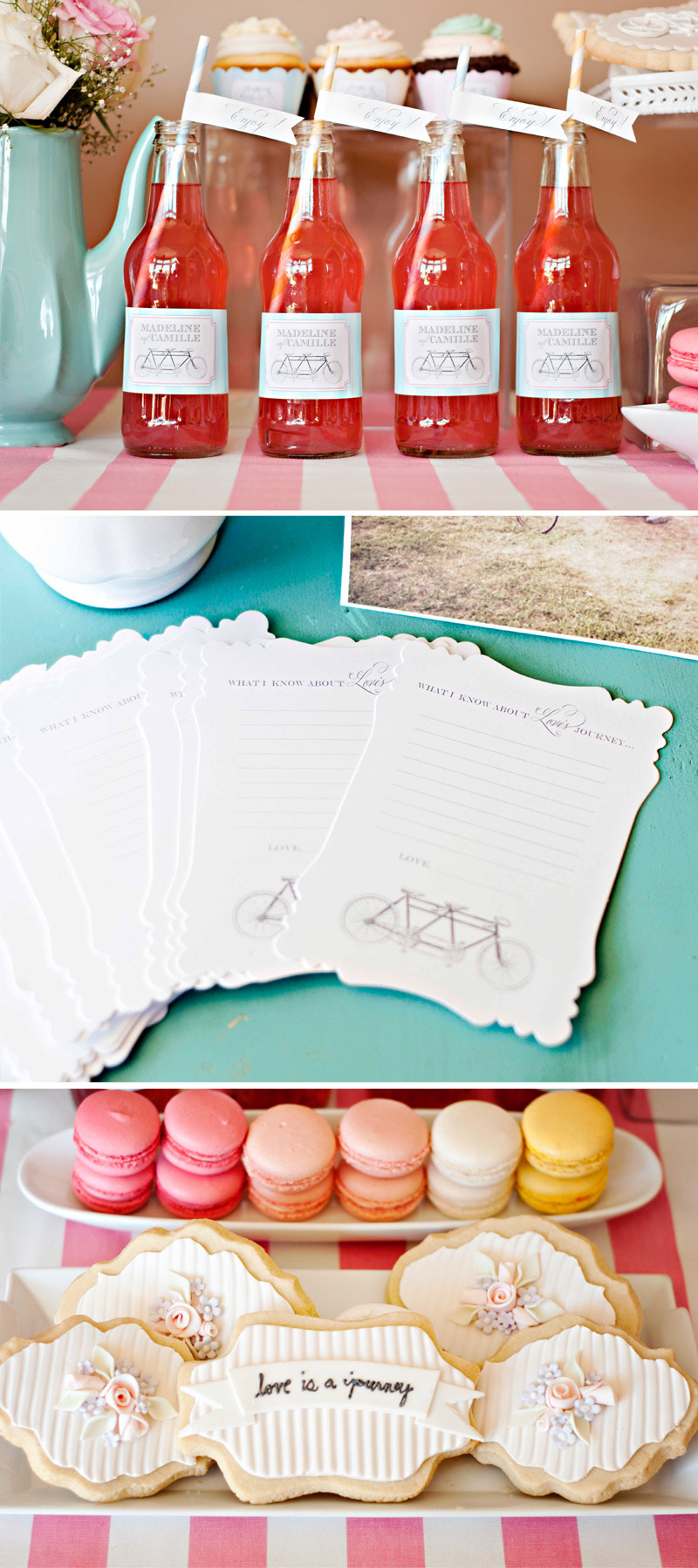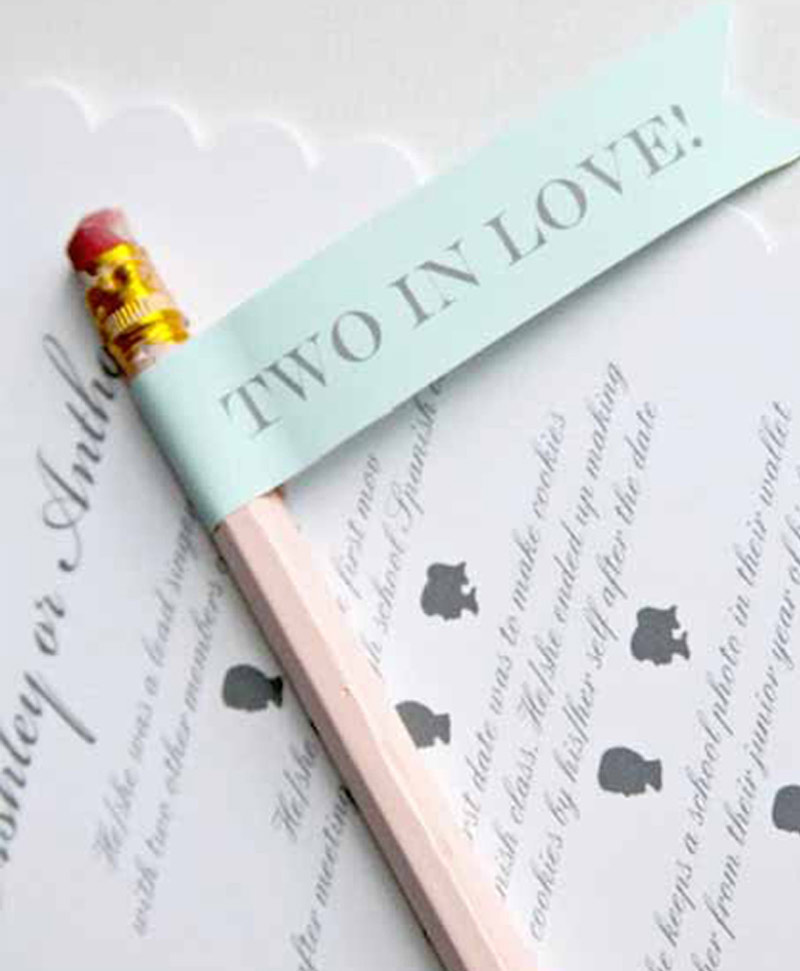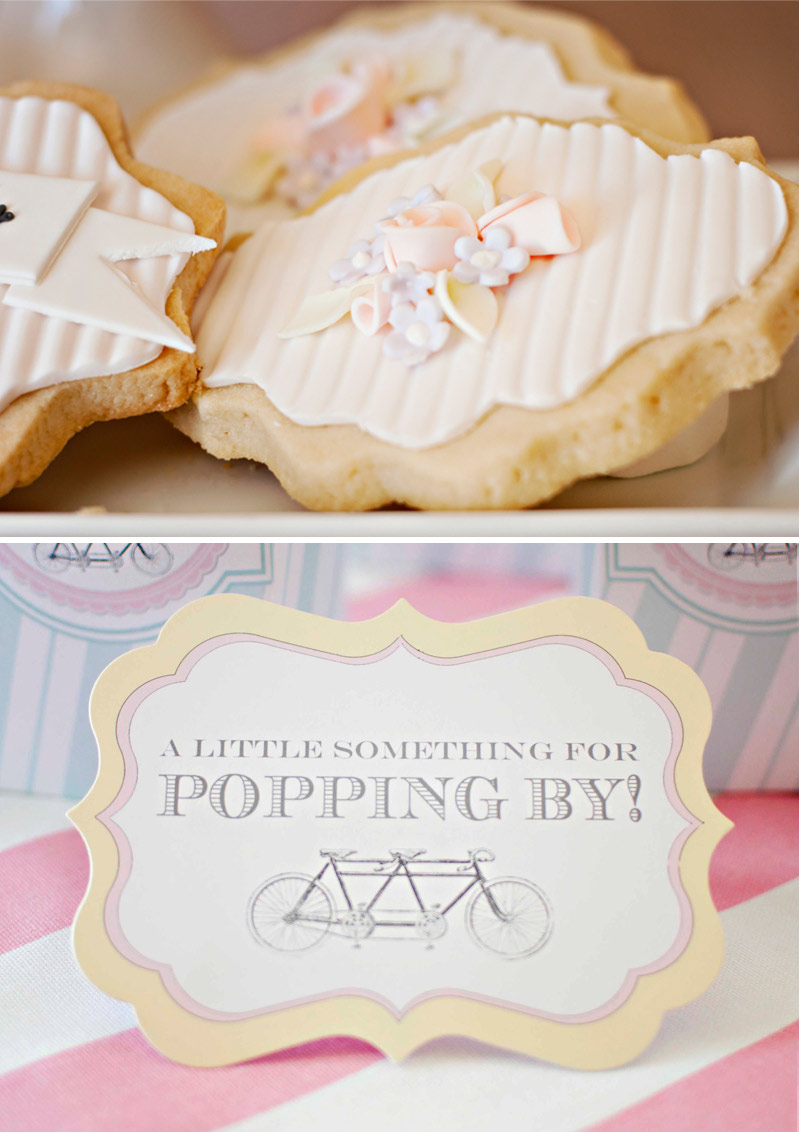 Vendor Credits:
Styling and Paper Goods (invitation, straws with pennants, labels, buffet signs and micro bunting banner):  Loralee Lewis;  You can purchase the Two in Love collection in my store at 96.125.191.95.
Who did the to-die-for-GORGEOUS cookies?  The amazing talent of Holly's Sweet Hobby.    http://hollyssweethobby.blogspot.com.  www.etsy.com/shop/cakemom321.  Holly ships anywhere so order with confidence; she won't disappoint.  Her name should be spelled T-A-L-E-N-T. Warning: You may gain some lbs. if you order these, because they taste as good they look!  And that is saying something.
Who whipped up that fabo cake and those gorgeous cupcakes? Cake and Cupcakes:  The ruffle cake complete with fondant flower embellishments and sugar pearls was created by Bethenny from the Apothecakery Cupcake Shoppe.  Bethenny has done more than one cake for me and has never been less than 100% perfection to work with.  Contact at apothecakerycupcakes@gmail.com or visit their facebook page at www.facebook.com/#!/pages/Apothecakery-Cupcake-Shoppe/20694460268051
Where did I buy that adorable tandem bicycle cake topper?  Wire artist, Heather  Boyd is who you need to contact.  She is so fabo.  Visit here at www.heatherboyd.etsy.com
Who took the beautiful photos?  Belinda Madsen Photography.  I honestly cannot start on how I feel about Belinda. This  woman is the full package.  Her talent does not end with photography.  She has an eye for styling and has her finger on the latest trends.  She specializes in event photography.