Ladies, I have been working  more hours during my "maternity leave" then any woman should!  Now that I am back and my new website will be opening up shortly, I have to admit that I am thrilled to show you some of the fruits of my labor! First up, my most recent Babiekins Magazine photo shoot, a sweet girly Circus.   I honestly cannot say enough about some of the vendors I worked with on this event.  Specifically,  Holly's Sweet Hobby and  Apothecakery Cupcake Shoppe.  Both Holly of Holly's Sweet Hobby and Betheny of Apothecakery Cupcake Shoppe have such incredible talent that it's hard to make an event look less than sparkling with their beautiful confections on your table.  Do check them out if you are having an event soon.  Featured in this Babiekins Magazine shoot  is one of my newest invitation collections,  Tight Rope Tootsie Collection.  This collection  will be available on my website shortly in both light skin and dark skin options.  Below are the photos!  Enjoy!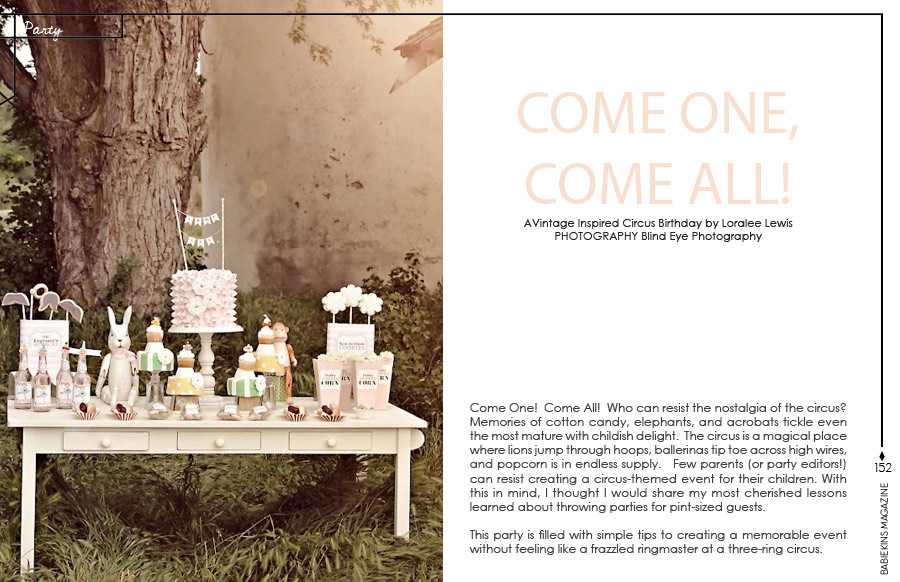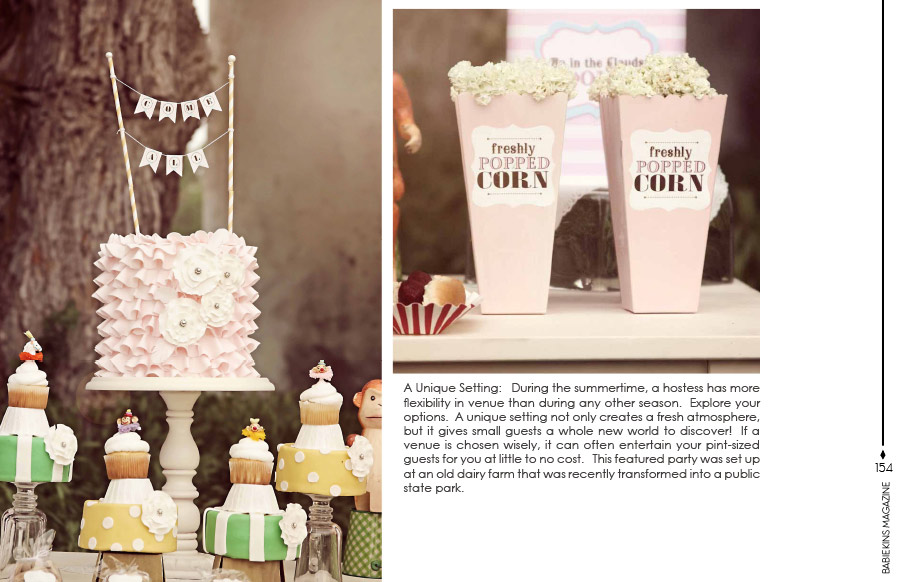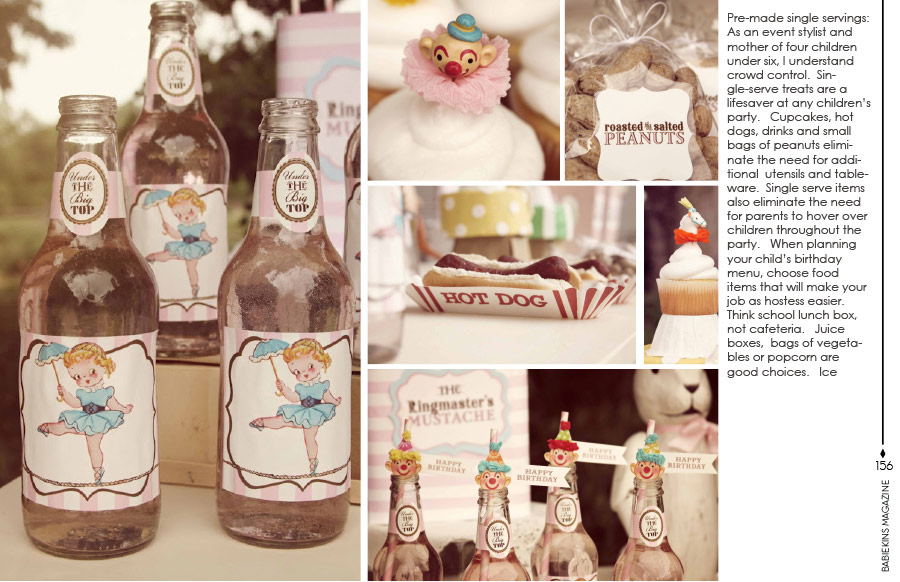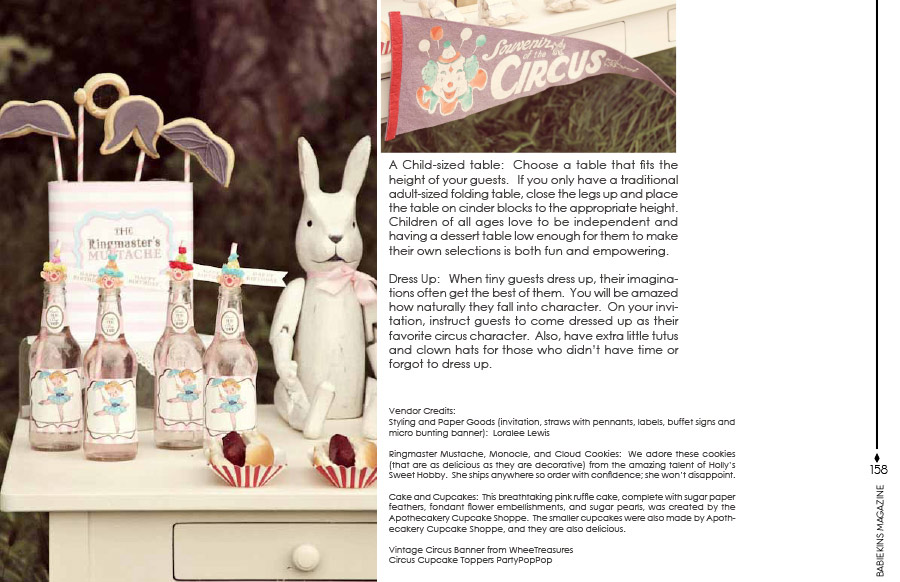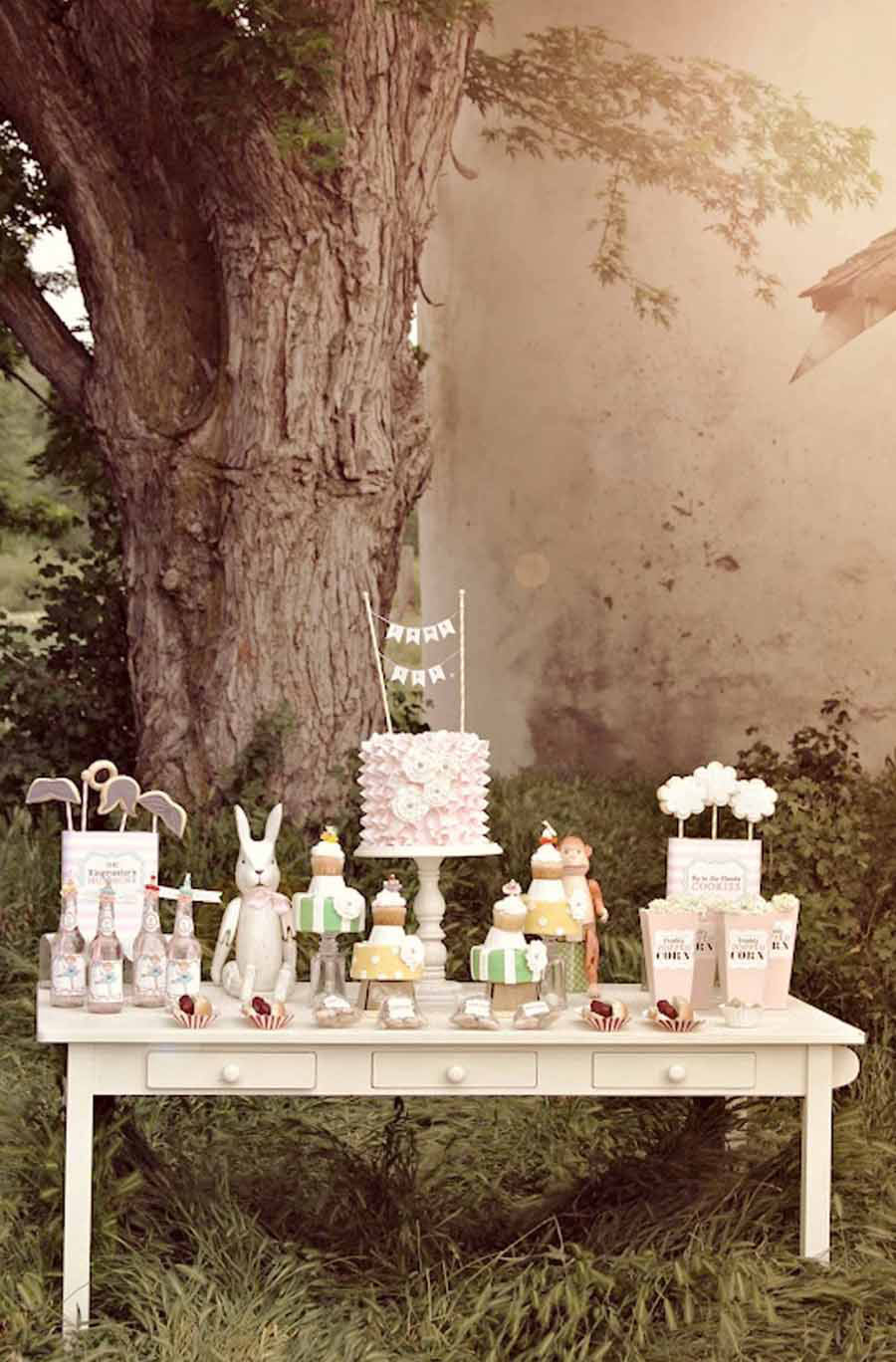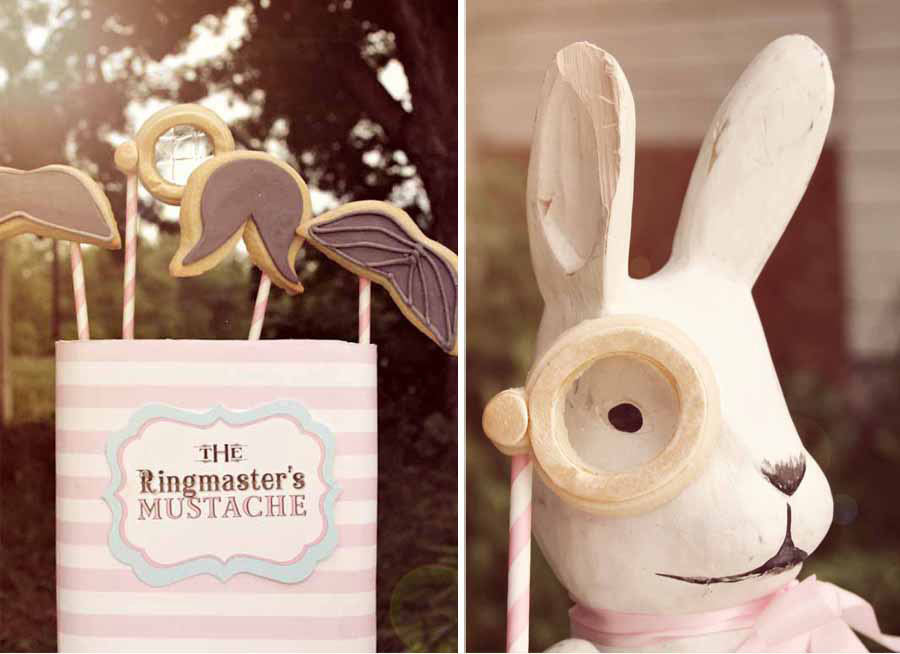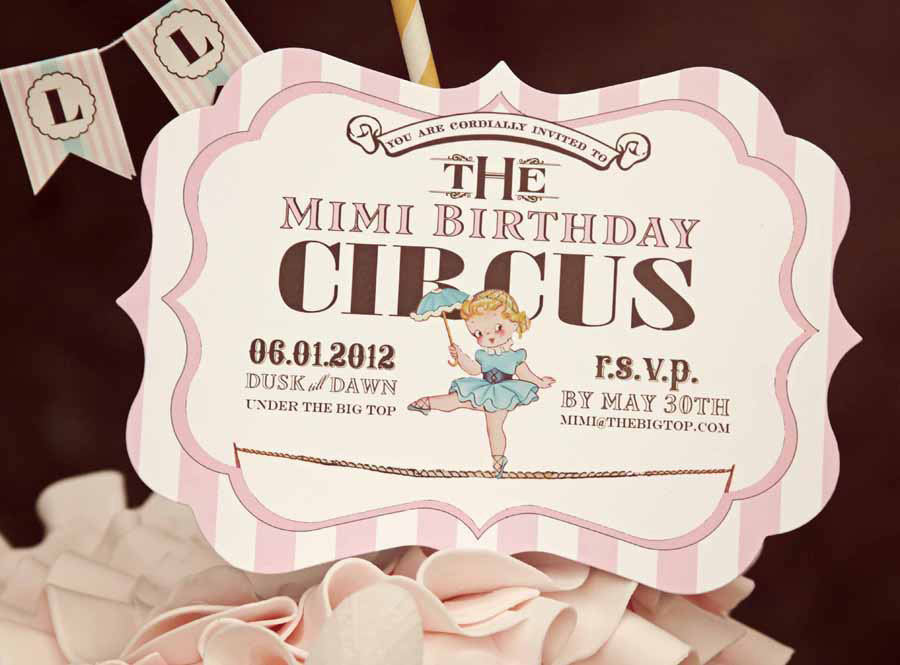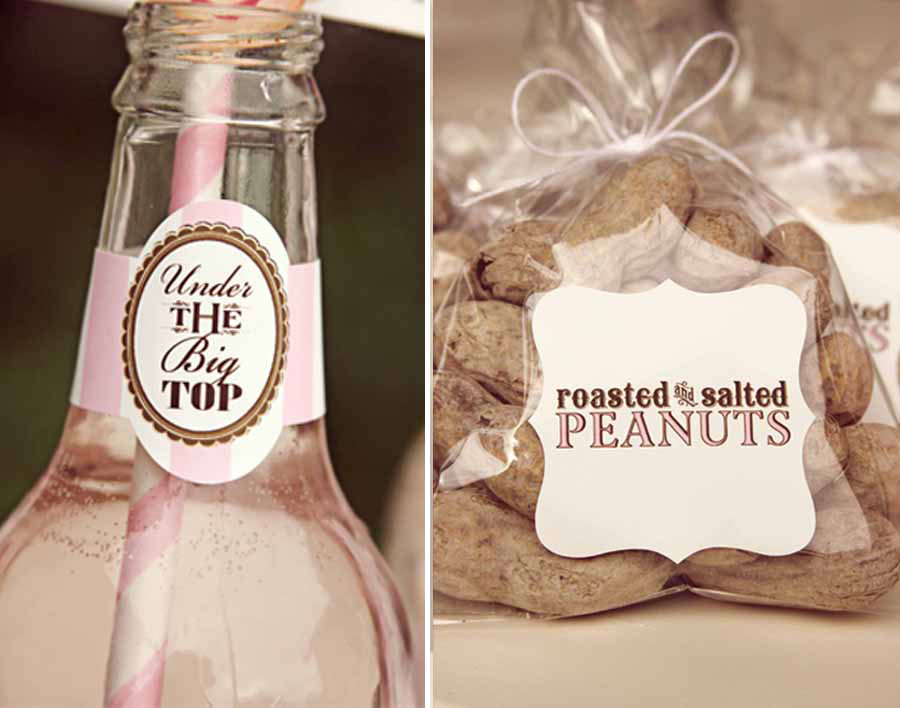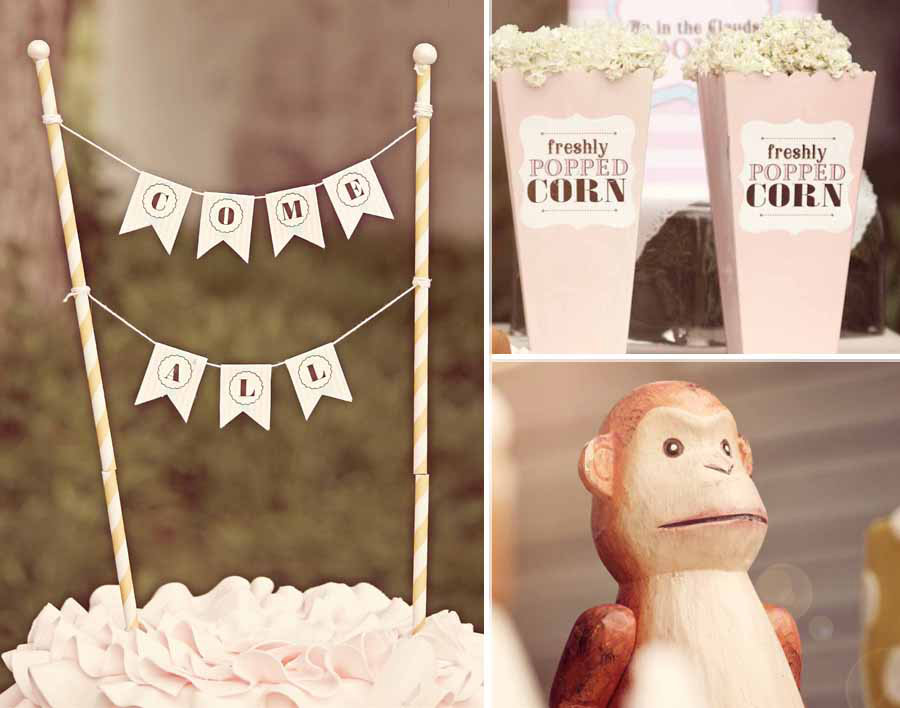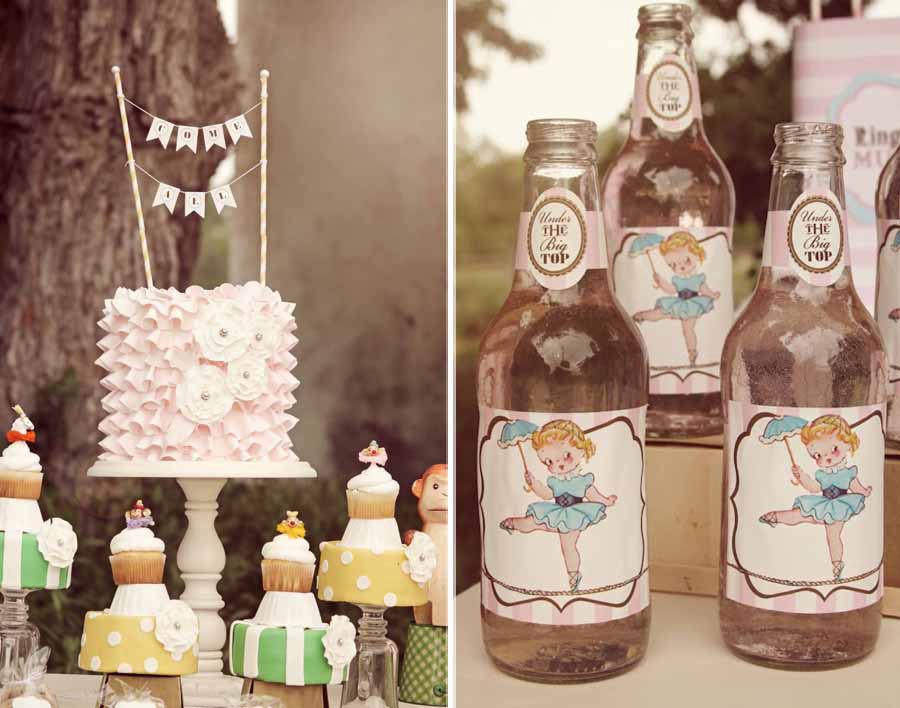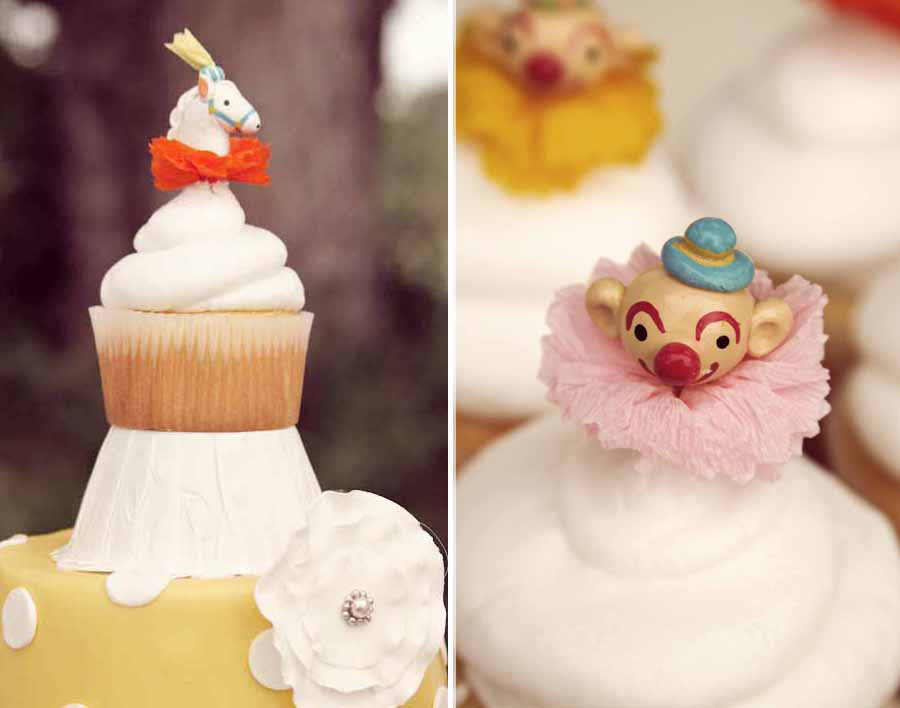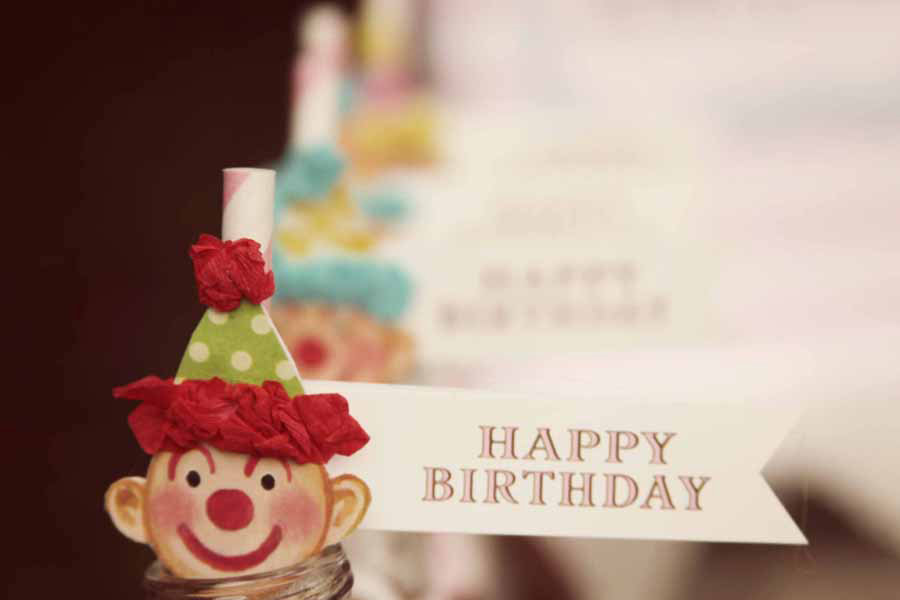 Styling and Paper Goods (invitation, straws with pennants, labels, buffet signs and micro bunting banner):  Loralee Lewis
Ringmaster Mustache, Monocle, and Cloud Cookies:  I adore these cookies (that are as delicious as they are decorative) from the amazing talent of Holly's Sweet Hobby.    http://hollyssweethobby.blogspot.com.  www.etsy.com/shop/cakemom321.  She ships anywhere so order with confidence; she won't disappoint.
Cake and Cupcakes:  The breathtaking pink ruffle cake, complete with sugar paper feathers, fondant flower embellishments, and sugar pearls, was created by the Apothecakery Cupcake Shoppe.  The smaller cupcakes were also made by Apothecakery Cupcake Shoppe, and they are also delicious.  Contact her at apothecakerycupcakes@gmail.com or visit her facebook page at www.facebook.com/#!/pages/Apothecakery-Cupcake-Shoppe/206944602680514
Cupcake Toppers: Clown  and Animal Circus Cupcake Toppers by Party Pop Pop
Photography: Blind Eye Photography