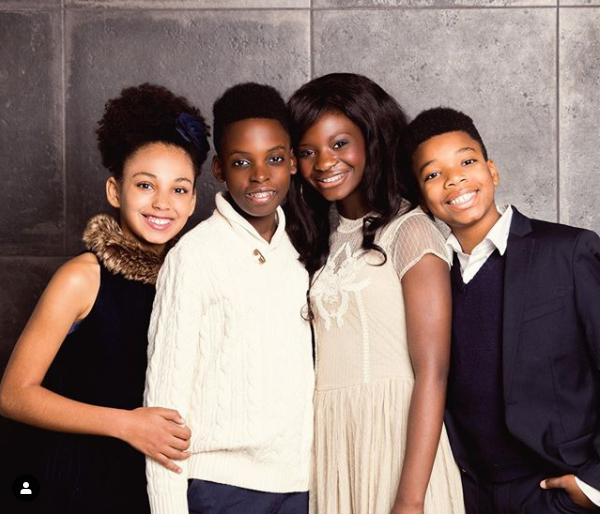 The four lives that matter the most to me are right here in this photo. Black Lives Matter.
I could tell you dozens of stories of discrimination my children have encountered and how racism is real. But I don't feel that's necessary. I think you are smart people. Action is what is necessary. If you are as upset about this as I am, you will take action. Below is a small list of things that you can do to easily help if you perhaps do not know where to begin:
1) Make sure you are registered to vote.
2) Check on your black friends, allies, and family.
3) If you are white, it's important to educate yourself. Read up on what it means to be anti-racist. I recommend the books by Ibram X. Kendi if you do not know where to begin. He's legit.
4) You may also want to watch a movie on Black History to help educate yourself! 🍿 This could not only be educational, but also fun, and involve the whole family – depending on the movie. Check Common Sense Media for great list on what would be age-appropriate for your child.
5) Repost valuable and good information.
6) Donate to organizations of value such as The George Floyd Memorial Fund, @reclaimtheblock, Black Lives Matter, Justice for Breonna, Run with Maud, The Innocence Project
7) Watch a few of Jane Elliott's lectures on YouTube or go to JaneElliott.com to participate in a seminar or a workshop.
8) Follow Be the Bridge and attend one of their virtual workshops and/or courses to "be the bridge" you'd like to see in the world 🌎!