A few weeks back, we held my little Boston's 2nd Birthday.  The theme was an All-American Picnic.   It fit my little Southern Charmer to a T.
(You can read about my theme choice dilemma here or about the day he was born here.)
Last year, I had a ton of fun planning his Safari Adventure 1st Birthday – but this year it was exciting to do something a little more intimate and laid back. We invited a real small group of family and dear friends.  I served fried chicken, corn on the cob,  fruit pies, and homemade ice cream.   The kids kept us laughing the whole time.  They had multiple sack races, and loved  hunting for fireflies with nets and mason jar bug catchers – all the time begging the adults for more sips of traditional Coca Cola.   Each guest took home two jars of homemade pie filling as a favor made from one of the guests' own recipes.   I connected the whole party together with a side-theme of mason jars.  I hung mason jars from the trees with miniature candles in them.  The homemade pie fillings were in ornate old-fashion mason jars.  The drink containers were over sized mason jars and the children's bug catchers were made with wide-mouthed mason jars.   The whole event was very down-home and homemade.  I think that is what made it so special.  My mom made the cake.  My best friend made the pie fillings.  My husband hung the mason jars.
A special thanks to Tracy Wagstaff at Tracy Wagstaff Photography.  She saw me setting up my little event and offered to photograph it!  You can find more of her beautiful work here.
Here's the party…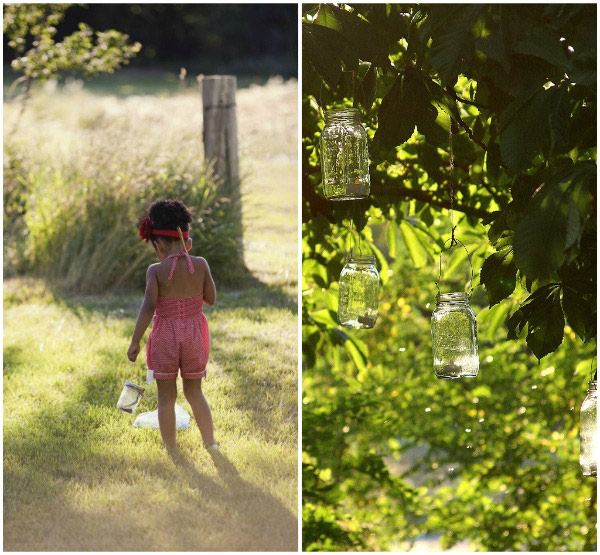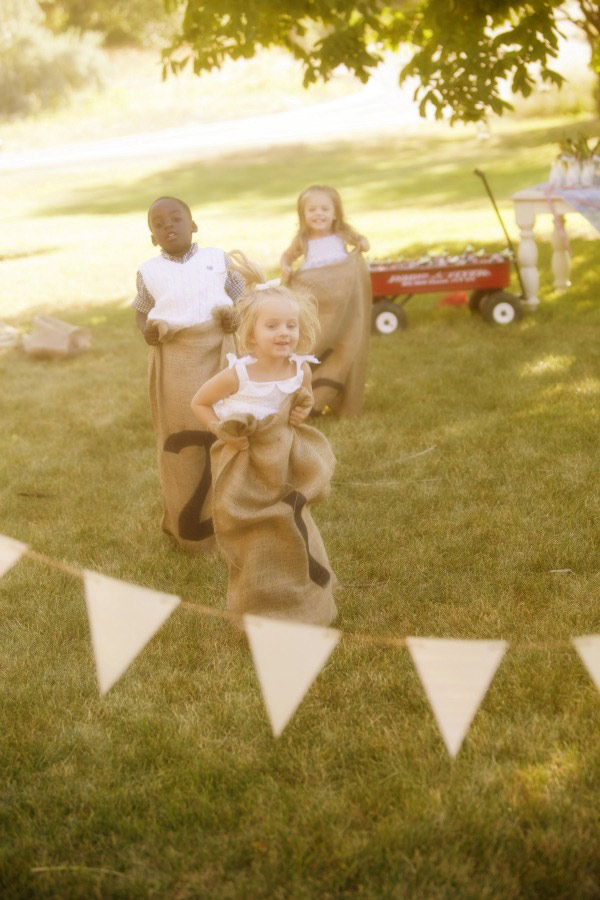 Hope you liked looking at the party as much as I loved throwing it!
Happy Birthday, my little Boston!  You are our dream come true!
Blog to you soon,