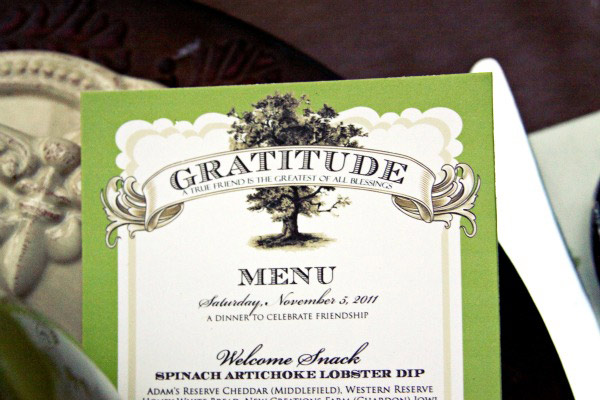 My dear friend, Becky Melton, recently flew into town.  She has been one of my greatest supporters since I began my company a little more than a year ago.  So, of course, I had all these dream plans for when she came into town.  Fireworks and confetti would explode as she walked off the plane, a male model would escort her to an uber expensive car that I could name here if I knew anything about cars, and then we would speed off together with Fabio into the sunset. (FYI Fabio kind of creeps me out, but in these dream plans I was willing to take one for the team.)   The dream weekend would complete with me giving her a pair of Louboutins.
Unfortunately, not much unlike a lot of my life right now, things didn't go according to the dream plans.  🙂   So needless to say, Becky came in to town without the dreamed of fanfare and creepy Fabio escort.  And instead of me taking her out on the town, she took me out.  That's when you know you have a true friend.  When she comes in to town and she takes you for a night out.
A true friend is the greatest of all blessings. Lucky for my always eager guilt,  I was able to pull something special together at the very end of her sweet visit. A Gratitude Tea to celebrate the blessing of friendship. I was thrilled to catch the last relatively warm weekend in November.  I decided to capture the moment and hold the tea up in the canyons.  You really can't have a less than beautiful event when you are surrounded by God's creations.  Oh, but I did force Becky to make the cake and cookies for the event.  She happens to be one of the best cake decorators I know.  I probably should feel guilt over making her bake for a Gratitude Tea celebrating her friendship.  But I keep telling myself that friends don't let friends hide their talents under a bushel or a piping bag or something like that.  If that doesn't make me feel better, I just eat one of her cookies and then I do!  Here's a peek into the Gratitude Tea we held this past weekend up in the canyons.  Details and styling can be found at the bottom of the post.
Event Credits and Notes:
Sustenance:  Alison Daines, my BFF, served piping hot and scrumptious Potato and Vegetable soup for the event out of my individual green pumpkin tureens.   I also purchased small appetizers and bread items to munch on throughout.
Desserts:  Becky Melton created the gorgeous cupcakes, cake, and cookies for the event.   You may recognize her style from other parties I have thrown using her beautiful products.  You can contact Becky through email: bhmelton@yahoo.com   I was especially excited about the cupcakes because it gave me a chance to use one of newest products: custom cupcake wrappers!  I used my cupcake wrappers to add a small finishing touch to Becky's beautiful work.
Drinks: A well to-do Hot Cocoa bar was put on a separate small table along with the desserts.  Cinnamon and mini dehydrated marshmallows (my favorite) were arranged at the Cocoa Bar.  We also served sparking cider at the table.   This kept all my guests warm and happy!
Paperie and Favors:  I used my custom mini candy bar labels and clear and gold boxes  to create small favors for all the guests.  In my experience, there are very few favors  better than chocolate.  Custom place settings, menus, invitations, and buffet signs were also utilized.
We had a great time, but I have to be honest.  The best time of the whole ordeal was after everything was over, we drove home and stopped at a Chocolate Cake shop (to check out Becky's competition) and we just sat and talked until midnight.  There really is nothing better than being with friends.   During this busy time of season, I hope you can find a smidge of time to be with  the blessing of a few friends.  It doesn't have to be this fancy.   Fabio can be a no-show.  You can just stop at a cafe and talk until midnight.   Just take a moment to be with those who you are thankful for and are thankful for you.
Blog to you soon,