Turkey Toes are the perfect favor for a Thanksgiving Kid's table!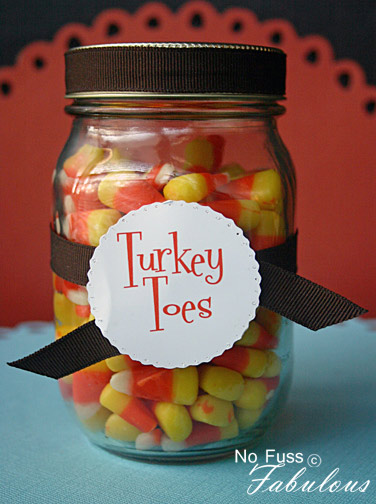 I was wracking my brain trying to come up with a cute favor that the kiddos would enjoy on Thanksgiving when inspiration hit!  I remembered how much my daughter LOVES candy corn and how much I would LOVE to find a way to rid it from my house!   Bottling up those little Turkey Toes was a fabulous opportunity.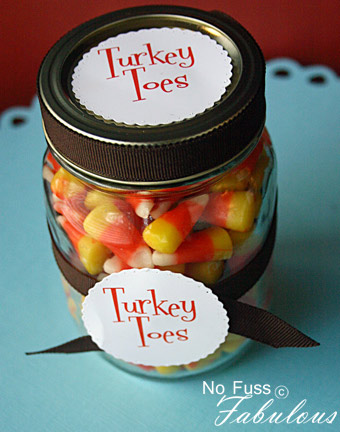 I placed two handfuls of candy corn in each small mason jar, tied ribbons around the lid and center of the jar, and then added two tags labeled "Turkey Toes."   My little ones thought they were hilarious.  Thanksgiving Kid's Table favors solved.
Want this favor even more no fuss?  Purcahse Chasing Fireflies' version here.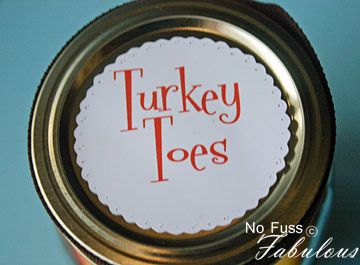 Blog to you soon,