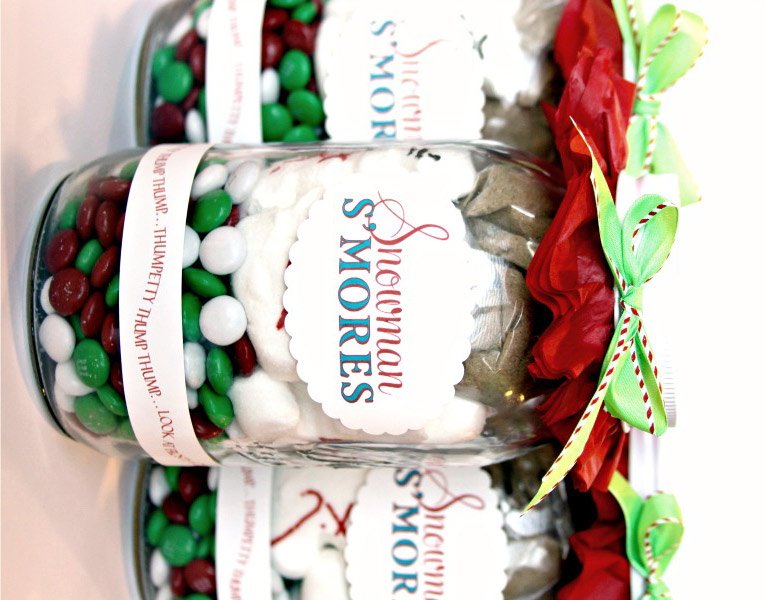 When I woke up this morning and stared at the advent calendar, a shocked rolled through my recouping Nutcracker-stage-mother body.  With Christmas less than two weeks away, I realized there was no time for personal creativity.  Thank heavenly stars for improvisation.  This afternoon, I converted my Easter Bunny Brownies into Snowman S'mores for neighbors and friends.  It was so easy!  Halleluiah.   I thought I would share!  Below is the how-to (simple enough to do with even small children) and perfect for little neighbor gifts or even favors for a snowman themed event.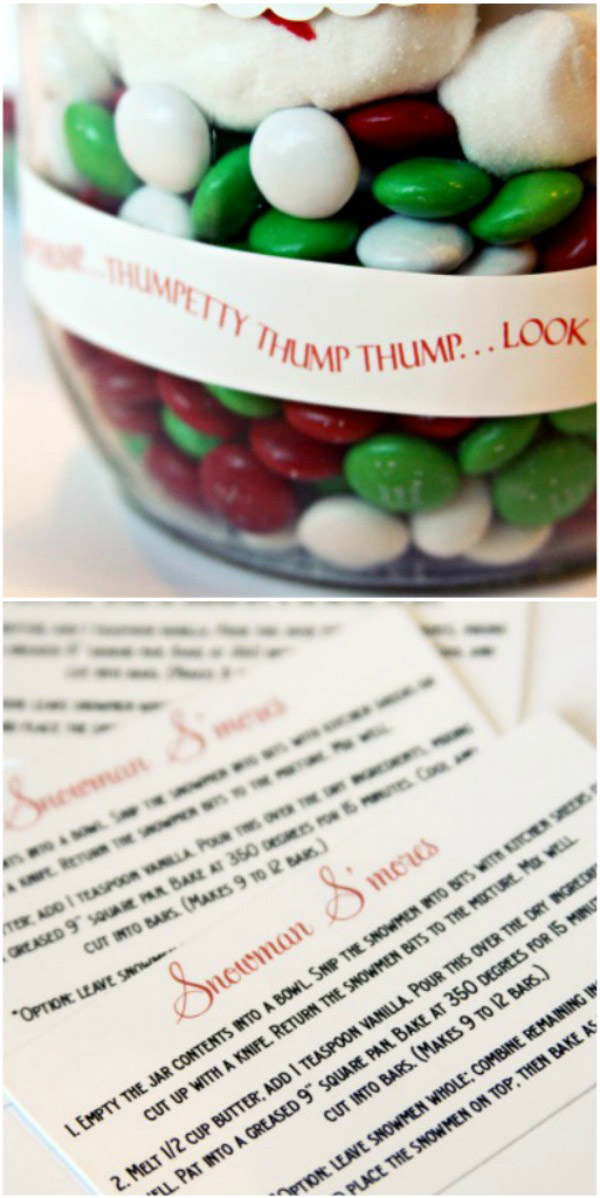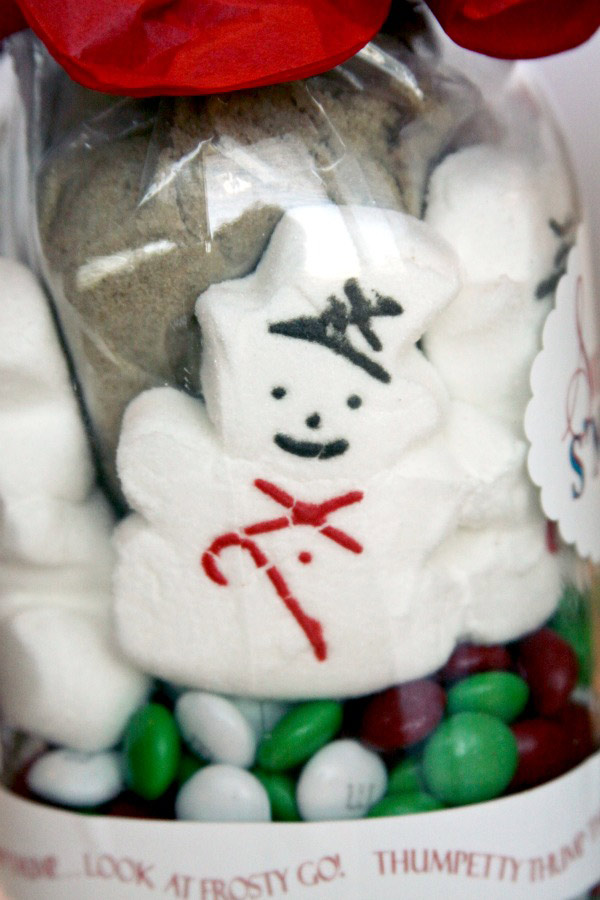 Snowman S'mores in a Jar
Ingredients and Directions:
1. Reduce 1 sleeve graham crackers to crumbs.
2. Layer 2/3 of the crumbs in a 1 quart jar.
3. Place 8 marshmallow snowman peeps standing up, facing out around the inside of the jar.
4. Press them up against the glass, but don't squash them.
5. Carefully spoon remaining crumbs in the center of the jar to support the snowmen, pressing down to keep it snug.
6. On top of this pour 1-1/4 cup Holiday M&M's.
7. Spoon 1/3 cup brown sugar into center of M&M's, gently pressing with a spoon.
Note: I nixed the directions and instead I placed my M&M's on the bottom as I had seen other women do in the past. I also used Wilton's decorator disposable bags to hold my graham cracker crumbs in. The triangle shape of the decorator bag makes it easy to fold over even a wide mouth mason jar keeping the crumbs from ruining your perfect layered look. The decorator bag is also nice to use because it keeps the bulk of the graham cracker ingredients at the top of the jar.  Again, giving it a nice layered look.
Attach A gift tag to say:
Snowman S'mores Instructions
1. Empty the jar contents into a bowl. Snip the snowmen into bits with kitchen sheers or cut up with a knife. Return the bunny bits to the mixture. Mix well.
2. Melt 1/2 cup butter; add 1 teaspoon vanilla. Pour this over the dry ingredients, mixing well. Pat into a greased 9″ square pan. Bake at 350 degrees F for 15 minutes. Cool and cut into bars.
(Makes 9 to 12 bars.)
*Option – leave snowmen whole; combine remaining ingredients and place the snowmen on top; then bake as directed.
*This gift jar may be created to suit any holiday for which marshmallow candies are available.  You can find the Easter Bunny Brownies version here.