It's Birthday season here in the Lewis home!  All my sweeties have summer birthdays and so we are in full-swing celebration mode!  After  Boston's Safari Adventure a few weeks ago with the whole family in Utah, I knew we needed to do something special for Ethan!   My Mr. Sunshine loves everything that has to do with the beach and daily asks me to teach him how to surf! (I wish I knew!) In honor of this and having four years of Mr. Sunshine on this earth, I decided to hold a Beach Birthday party at our home here in Texas!  Here are the photos from the event, as well as a little slideshow of the little wet guests that attended!
The Tablescape.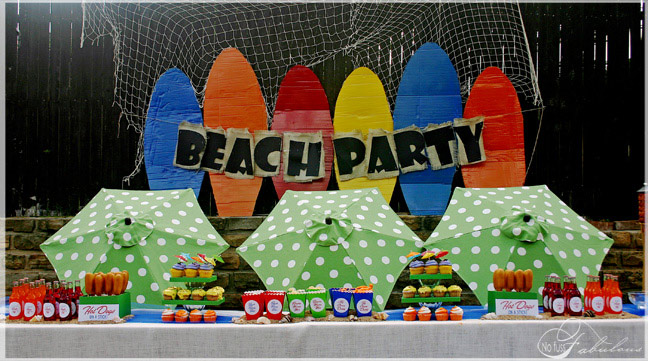 My finished burlap beach banner.  If you missed it, you can find the easy-as-pie How-to here.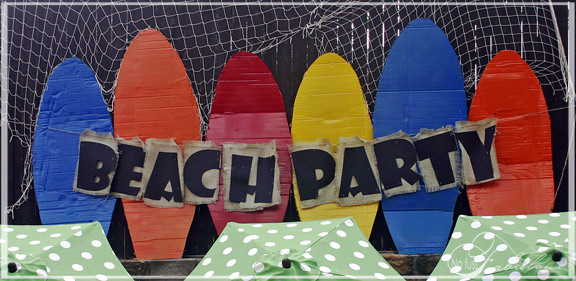 To save time, I purchased Ethan's cupcakes from The Cupcakery here in Dallas.
In the past, I have replicated some of their decorating genius in my own cupcake making.
I have learned that you can replicate the cupcake,
but not the ease of walking in and just buying your cupcakes!!
When I am more busy than usual (like this summertime filled with parties),
it's worth it to me to purchase my cupcakes.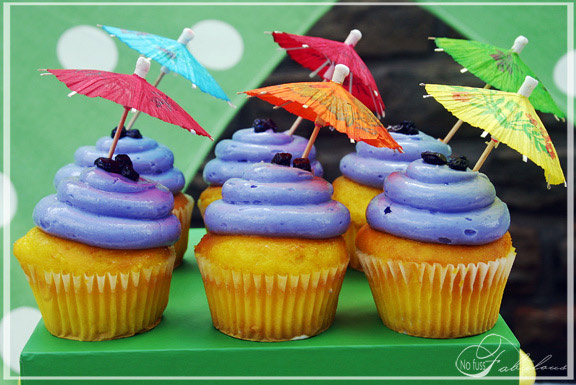 And let's be honest, aren't these just the cutest?
I stuck the umberellas in and was done!
Love that.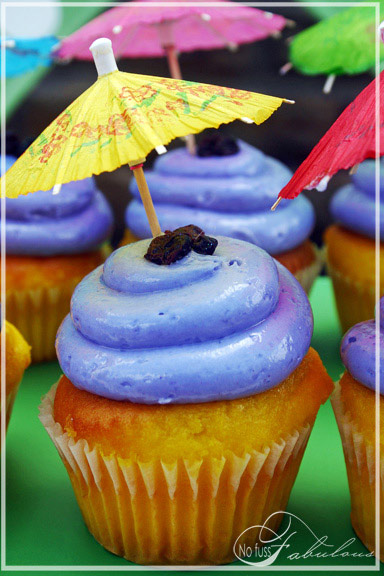 I'd be lying if I said the cupcake frosting was heat-resistant against the Texas sun.
But is that what we are really looking for in a cupcake? Heat-resistant frosting?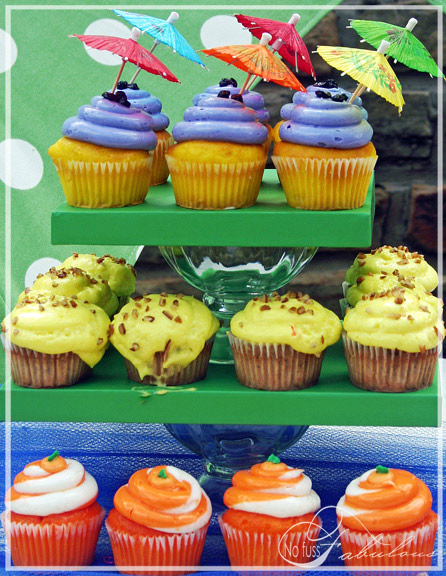 In order to feed the swarms of small ones with a budget smaller than the White House's,
I purchased corn dogs from the freezer section of my local grocer and baked them at home.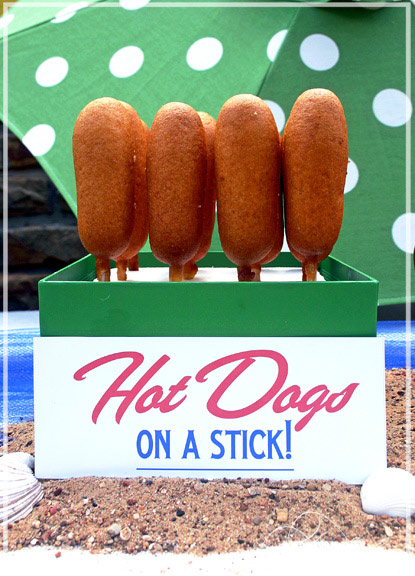 I placed them in a colorful box lined with styrofoam to keep them upright and straight.
It worked like a charm.
The kiddos loved how they could help themselves…
and so did the hostess!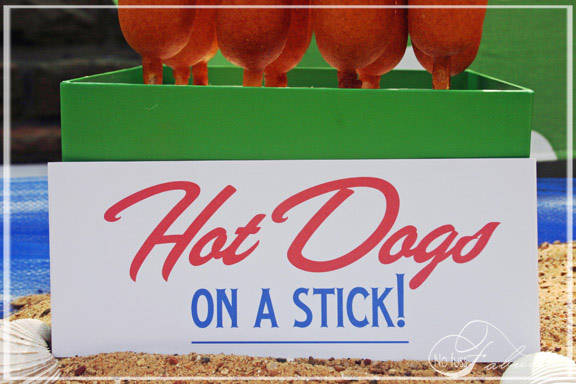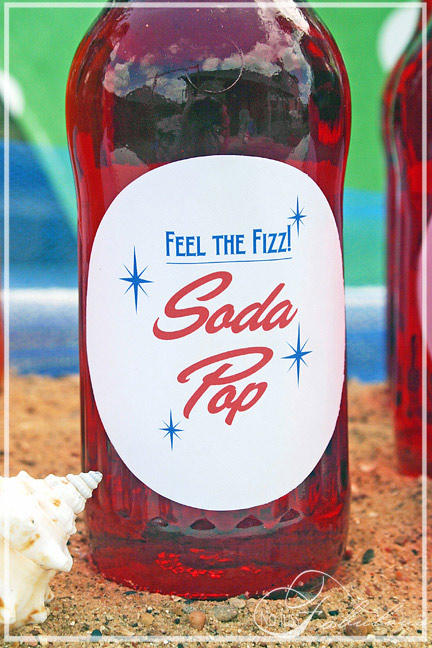 In order to keep wet hands from diving into bowls of chips and cheetoes,
I designed single self-serve treat holders for each side item at the party.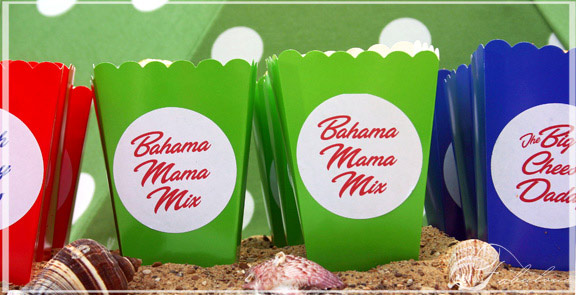 I then labeled each of the three items using vintage surf lingo:
The Big Cheese Daddy, Bahama Mama Mix, and Beach Bunny Bites.
I thought I was ingenious!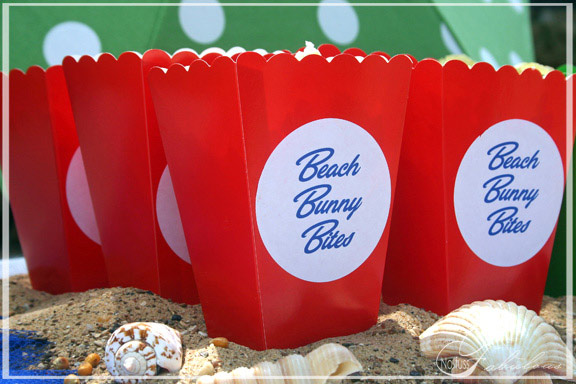 In order for the single-serves not to blow away with the occasional wind,
I place a 1/4 cup of sugar in a bag at the bottom of each item.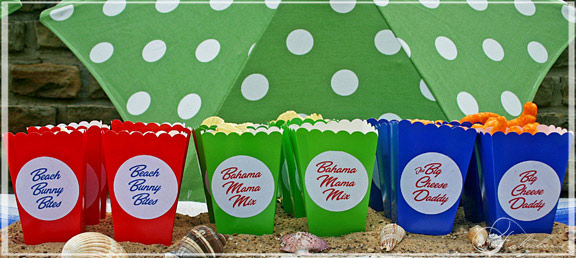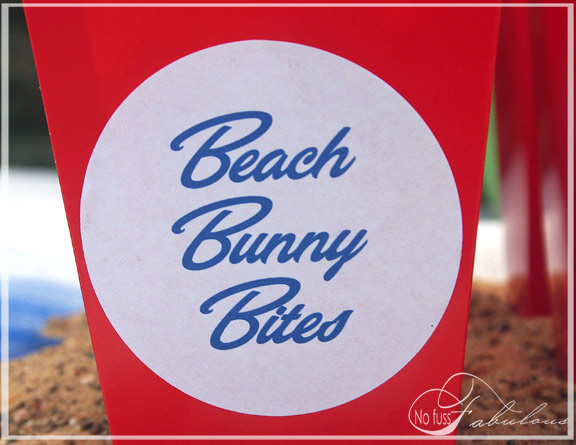 For the favors, I placed the popular cookies, Pecan Sandies, in small sandbuckets with labeled water bottles.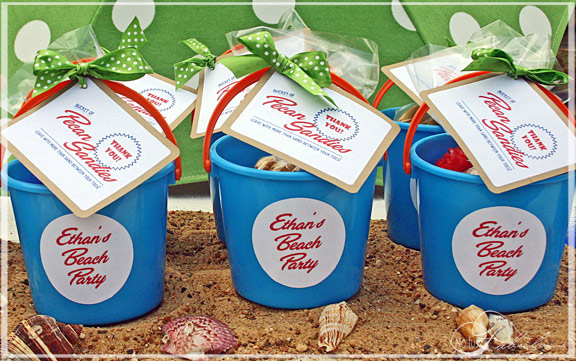 If you can't read the tag (due to my superior photography), it read:
Thank you!
Bucket of Pecan Sandies
Leave with more than sand between your toes!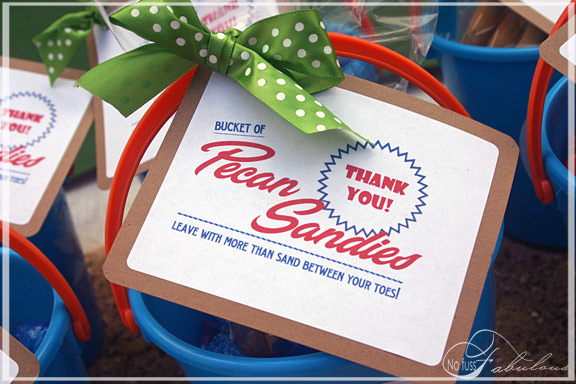 We really had so much fun!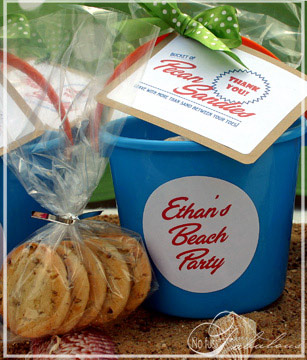 Little water bottles for the kids.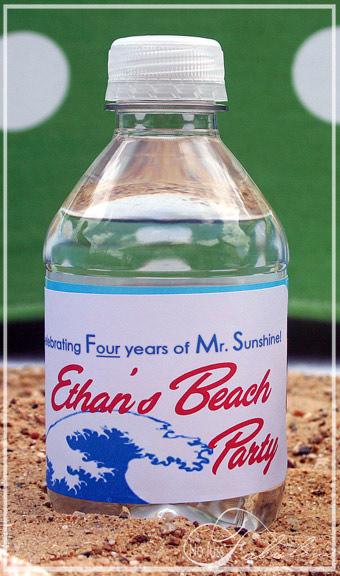 Big water bottles for the "Big Kids."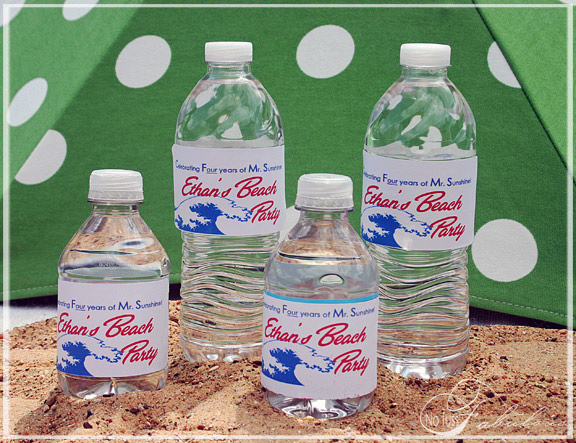 Here is the invitation I designed for Ethan's Birthday.
It will be available at shop Loralee Lewis & Co. here.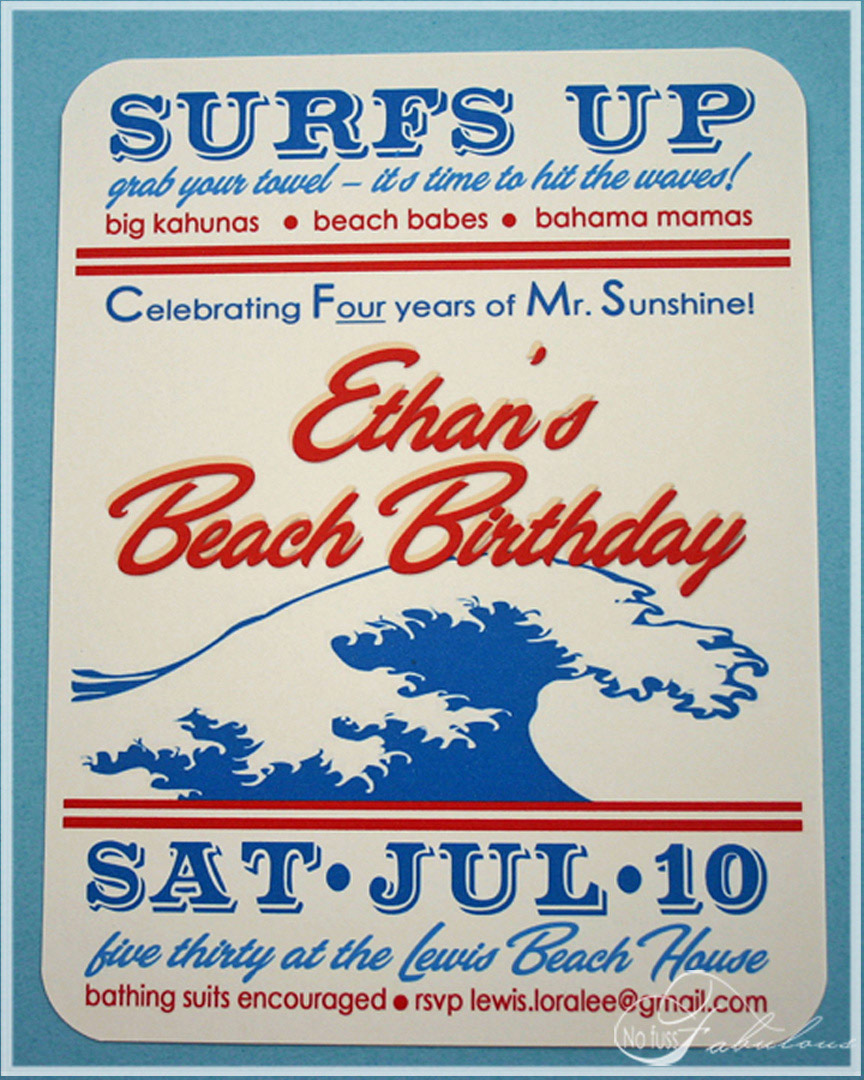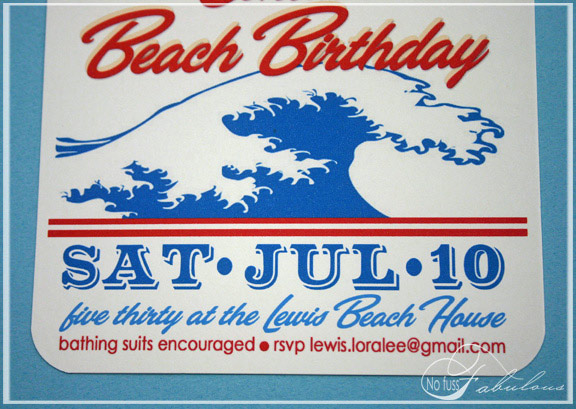 We really had so much fun!
The kids were so happy
and it's so fun for a parent to see your child happy!
I hope you had as much fun looking at it
– as we did planning it!
Happy Birthday, Mr Sunshine!  I thank Heaven you were born!  I love you!


aka Mommy