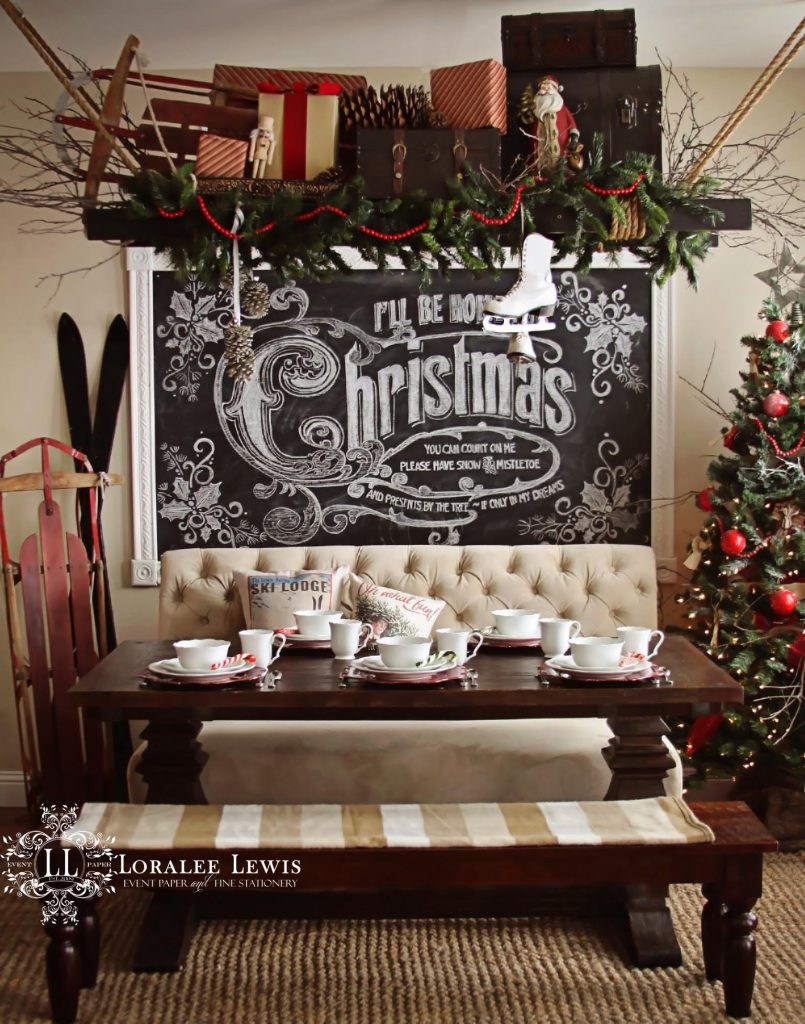 I love decorating for the holidays and one of my newest décor loves is the use of chalkboards. I have several large chalkboards throughout my home. Above is a photo of the largest one. It's in my kitchen. (I built this one myself using chalkboard paint and sheet metal. I'll do a how-to on that later! But today let's just focus on the art of chalk.) When we had Better Homes and Gardens come to my home in November for our Halloween shoot, I had Holly Owens with Owensquill Calligraphy design my chalkboards. But since then, I have been doing my own and I wanted to show how easy it is to create a spectacular chalkboard display.
Here's what I do:
1) I design! Using Illustrator, I create the design I want to have on my chalkboard.
2) I print out my design on a transparency.
3) Using my old projector, I project the image onto my chalkboard.
4) Dim the lights and trace away.
5) Be Merry. You are fabulous…and you now have a fabulous chalkboard to match.
Here's a short video of me doing it…

End Result: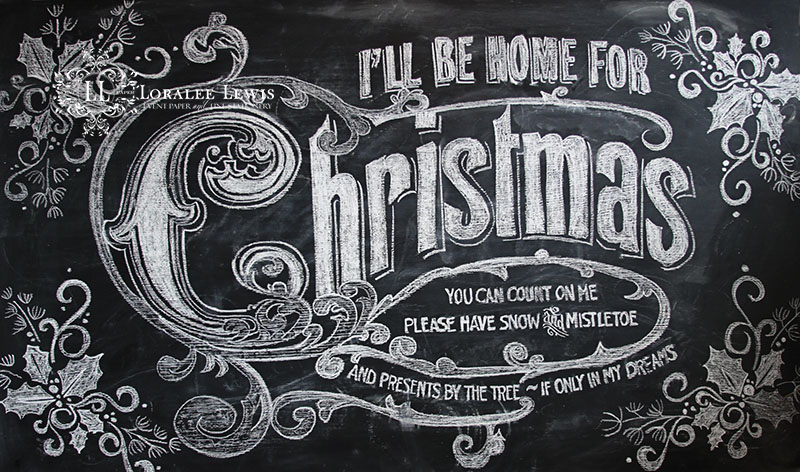 More photos for reference…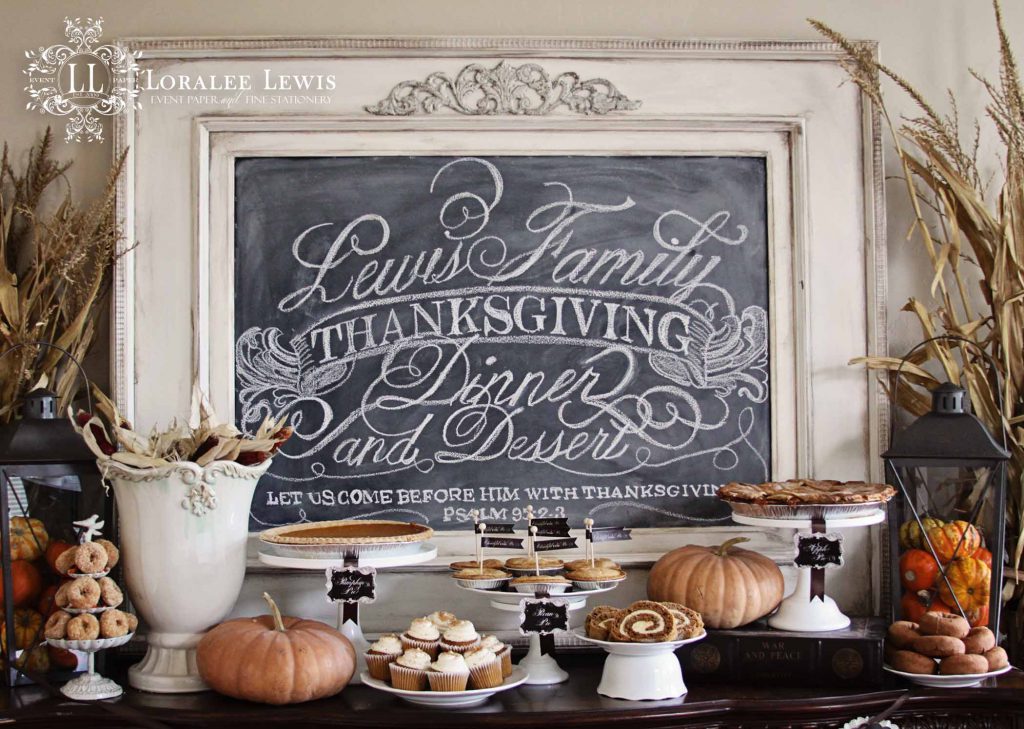 Here's a photo of my transparency on my Thanksgiving Chalkboard…


And here's the end product…

See! It's easier than it looks!
Blog to you soon,