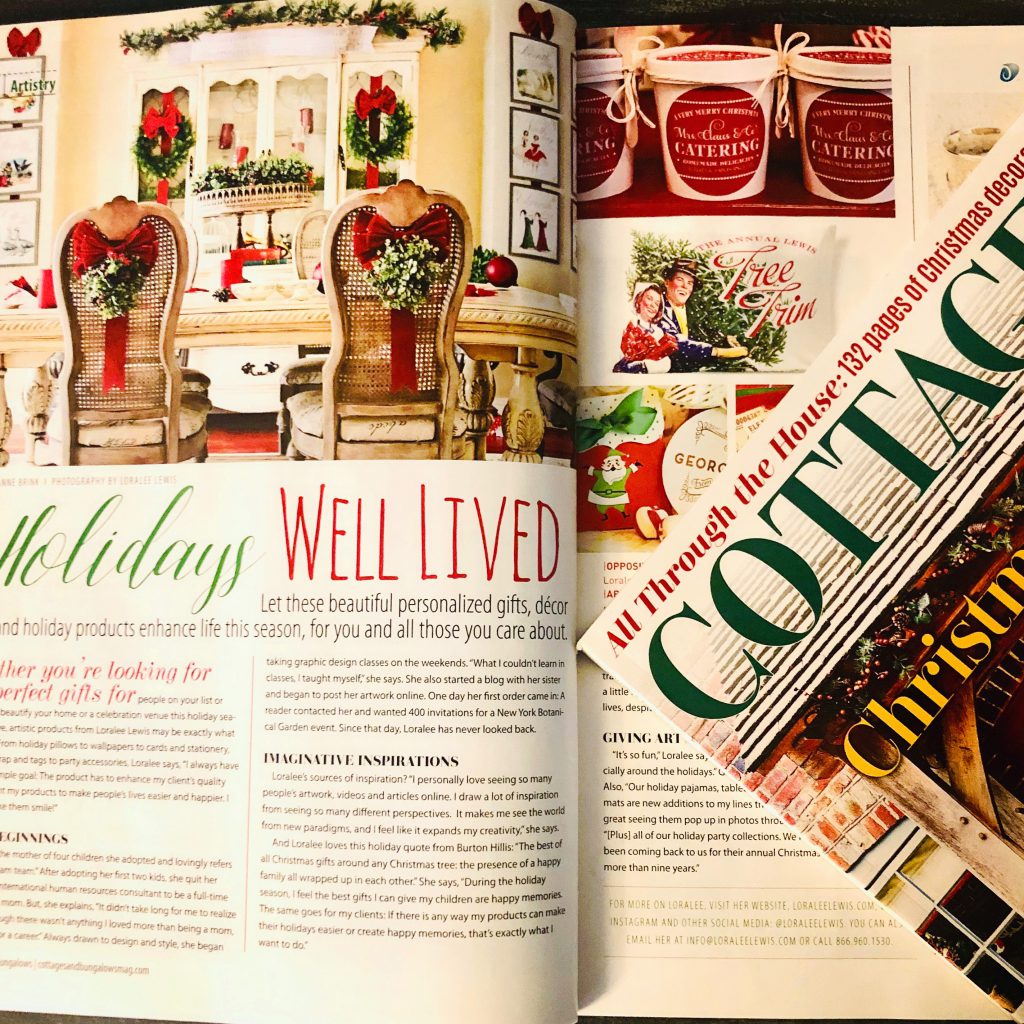 Recently, the editorial team at Cottages and Bungalows Magazine did a story on me for their holiday issue! It's now out on stands. I am so pleased with the spread that their talented team put together. As a subscriber of the magazine, I let the opportunity naturally go all to my head. A special thanks to their editorial team for thinking of me. The magazine can be found at Barnes and Noble, your local grocers, and on Amazon! I'm near the front of the mag. A special thanks to their editorial team for thinking of me!
During, the interview process, there's one question that they asked me that I truly wanted my clients to hear the answer to. It was important to me! I would love to share it with you below.
Q: Do you have a vision for your artwork and your products? If so, how would you describe it?
A: Whether I am designing a holiday pillow, wallpaper, stationery, or gift wrap – I always only have one simple goal – the product has to enhance my client's quality of life. I want my products to make people's lives easier and happier. I want it to make them smile! This is why I always use high-quality artisan materials. No one wants wallpaper that is difficult to put up! Or a cupcake kit that falls apart the moment you open up the package. They want a beautiful product that is made well. So that is always my goal! As of 2019, I have been blessed to be in business for over 10 years. With this milestone, I modified my company's motto to "Live well." These two words succinctly capture my product and company vision – I want my company to inspire people to live a life well-lived. That is also what I want my products to assist my clients to do, I want them to help them live their lives well!