Two years ago, I showed an easy how-to on making Bunny Brownies in a Jar with free printables.  When I moved the blog from nofussfabulous.com to loraleelewis.com/blog the free printable links disappeared!  Needless to say, I have received emails wondering about the free printable links.  When I searched my own files for the printables to repost, it seems they have disappeared from my computer as well!  So I took a minute to design them for you! See below for the new how-to as well as the links to the free printables!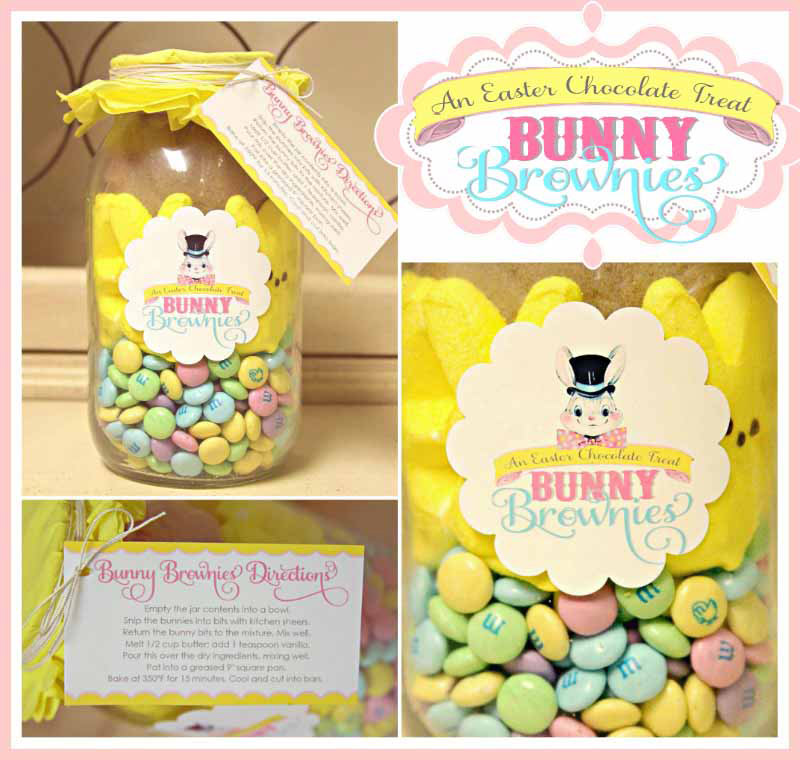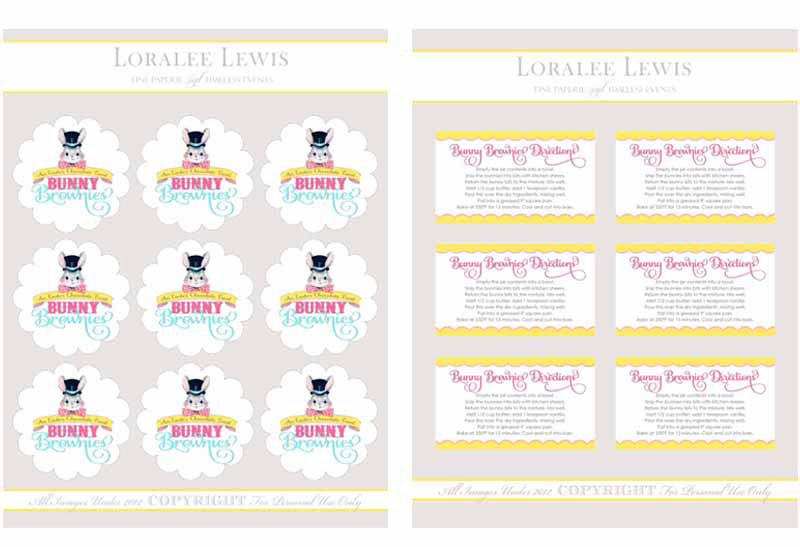 Bunny Brownies Ingredients and Directions:
1. Reduce 1 sleeve graham crackers to crumbs.
2. Layer 2/3 of the crumbs in a 1 qt jar.
3. Place 8 marshmallow bunny peeps standing up, facing out around the inside of the jar.
4. Press them up against the glass, but don't squash them.
 5. Carefully spoon remaining crumbs in the center of the jar to support the bunnies, pressing down to keep it snug.
6. On top of this pour 1-1/4 cup Easter M&M's.
 7. Spoon 1/3 cup brown sugar into center of M&M's, gently pressing with a spoon.
Note: I nixed the direction and instead I placed my M&M's on the bottom as I had seen other women do in the past. I also used Wilton's decorator disposable bags to hold my graham cracker crumbs in. The triangle shape of the decorator bag makes it easy to fold over even a wide mouth mason jar keeping the crumbs from ruining your perfect layered look. The decorator bag is also nice to use because it keeps the bulk of the graham cracker ingredients at the top of the jar, again giving it a nice layered look.
You can download the Bunny Brownie Seals here and the Bunny Brownie instructions here.
Happy Easter,