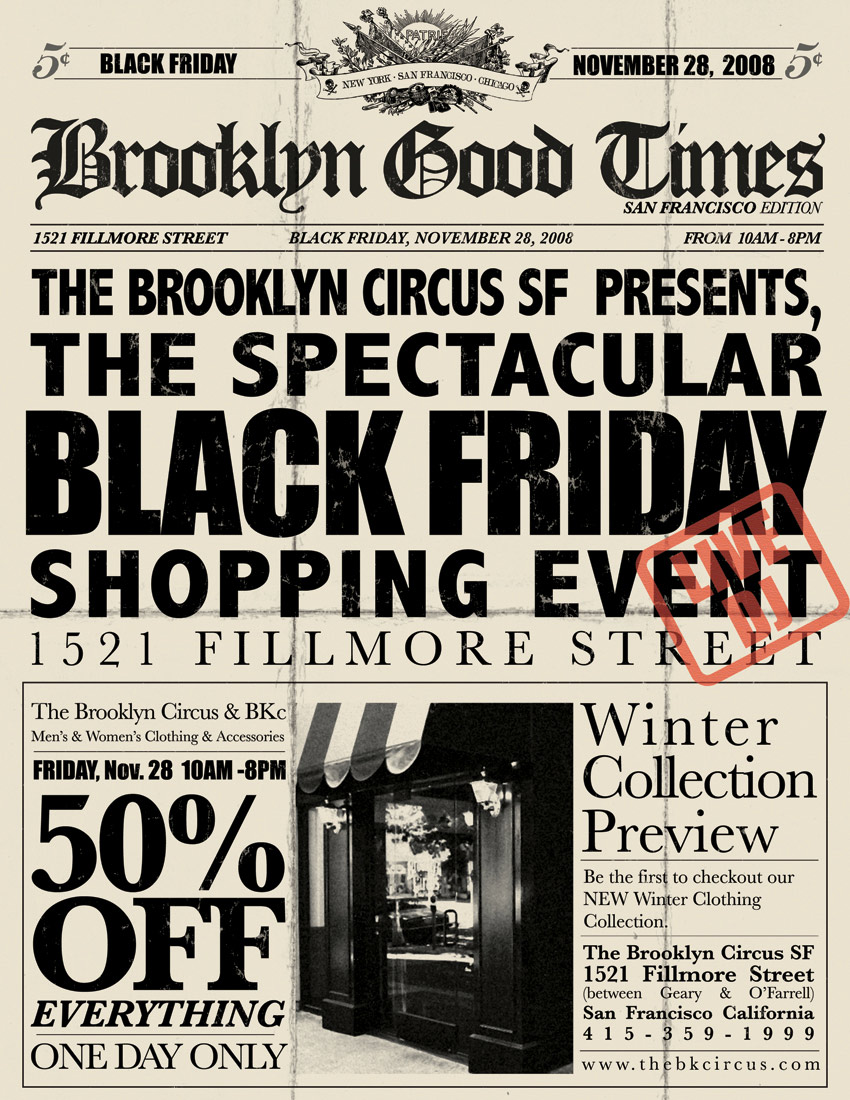 *Photo via Steelcloset.com
If you love the thrill of the hunt as much as I do OR  the idea of rushing around a store while putting tons of stuff you never knew you wanted into your basket – then you are most likely reading this on your iphone at 3am standing in line freezing awaiting your doorbuster.  But in the off chance you read this early, I wanted to leave you some NFF tips to make this your best Black Friday EVER!
1) Plan your attack. Prioritize sale items while looking over the flyers. Scour the flyer and make a list for each store.
2) Return policies differ with every store. Make sure you know the conditions for returns and exchanges. Target is a beast.
3) Fraudulent charges are easier to fix if you pay with a credit card rather than a debit card
4)  Don't shove or  yell at  other consumers or employees!  It's rude and often if you are nice, they will let you in on other super deals!

5) Ask for a store manager if any advertised offer does not match the price listed on an item.
6) Keep all receipts and warranty information for every item purchased.
7) Don't leave your wallet, credit card or purse on a counter or in an unattended shopping cart.
8 ) Go from store to store in a linear fashion. Never cross all over town. It ruins the chances for more deals.
9)Don't forget about Cyber Monday.  Cyber Monday is the Monday after Black Friday in which online retailers offer low prices and promotions.
10) Don't drink liquids beforehand.  You don't want to have to use a store bathroom ESPECIALLY on Black Friday.
Happy Hunting,