I am not going to lie, ladies.  I had the most fabulous weekend.    I just got  back from the National Stationery Show in NYC.  My feet are swollen from unsensible shoes … but so is my heart!  I am so excited about all the new paper trends I am going to share with you!  Eek! You are going to LOVE what is coming up in stationery!
But first I have to tell you who I saw… okay, I didn't actually see them – my BFF did.  But I have forced her to re-tell the story so many times, I feel like I was there.   To clarify,  we went to New York together  but at this particular moment I was at the Stationery Show, and she was walking home from the Guggenheim.   So there my BFF was just walking all alone with thoughts of Georges Seurat in her head when all of a sudden none other than, Anna Wintour is standing  right in front of her.  (I want all readers to stop right here.   Take a breath and think about what you would do if Anna Wintour was in front of you.  I personally would have fell completely apart.  From the sounds of it, my bff was as cool as cucumber.)  My bff then hears this familiar Sex in the City voice from behind her.  Enter Ms. Sarah Jessica Parker.    There my BFF was – all alone on an empty street in New York with THE Anna Wintour and THE Sarah Jessica Parker.    They were wearing high heels, wrap dresses, and trenches.   Neither wore sunglasses.  Both looked perfect.  She said after seeing them she wanted to throw her Marc Jacobs bag (that I have been idolizing for the last six weeks) in the nearest trash can and start all over.    I actually am the tiniest bit glad I wasn't there because I probably would have stopped breathing and tripped on the smallest pebble in front of me and somehow severly injured myself or all of them.  According to my BFF,  Anna & Sarah kept saying things like, "oh, darling… darling..."  over and over again.   When she told me that I just thought, "Fantastic."  Would we really expect anything less?  Fabulous.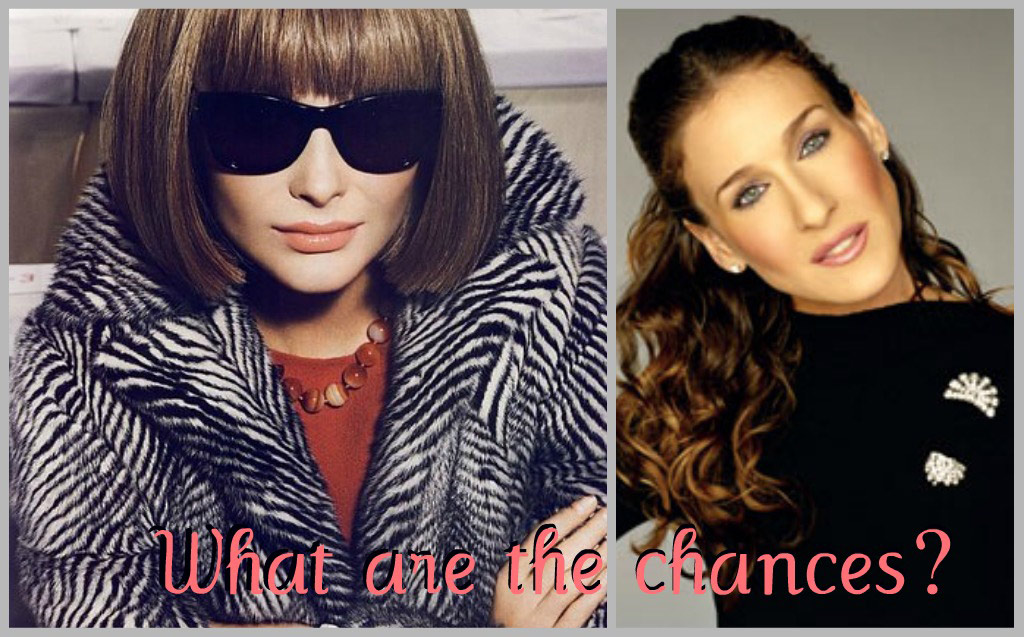 At this point in the post, it seems only fitting to focus on the fashion of the Stationery Show.  This year, the National Stationery show presented something new –  The Paper Runway. In partnership with nationally known retailer Kate's Paperie, NSS presented a collection of one-of-a-kind paper dresses and accessories created by some of the latest women's apparel designers – Lela Rose, Susan Woo, Yeohlee, Jen Kao, and Donald Deal – and others by cutting-edge, developing designers from the design school, New York City's LIM.  Let me tell you first hand, the designs were amazing! I can't imagine the time and effort that was put in.  Below are a few.  Note: my iphone photos do not do them near the justice they deserve!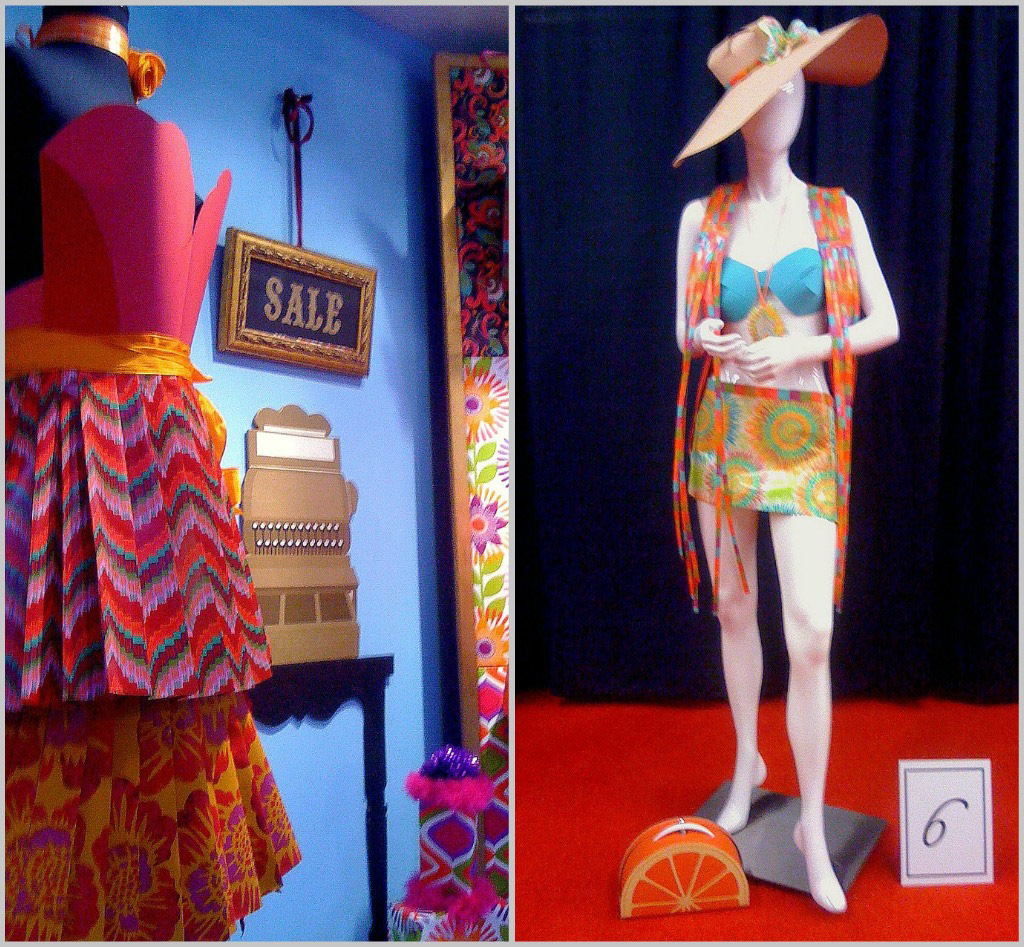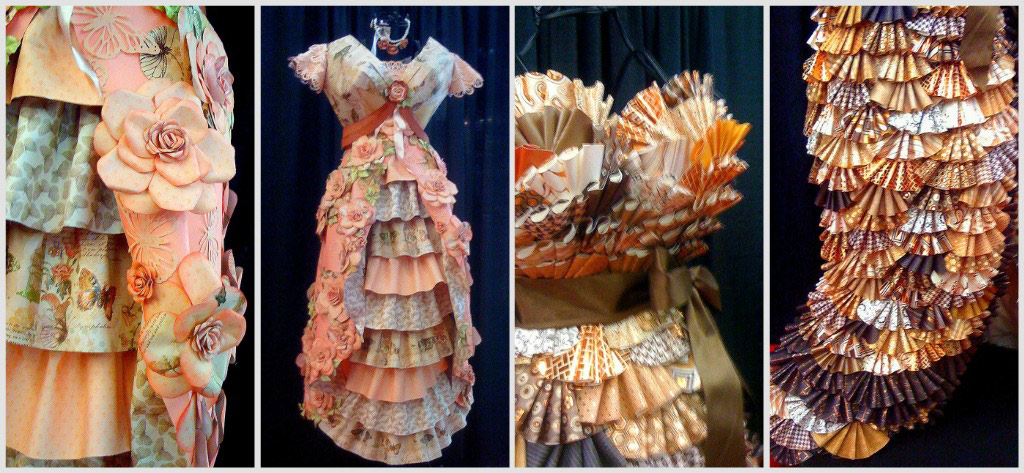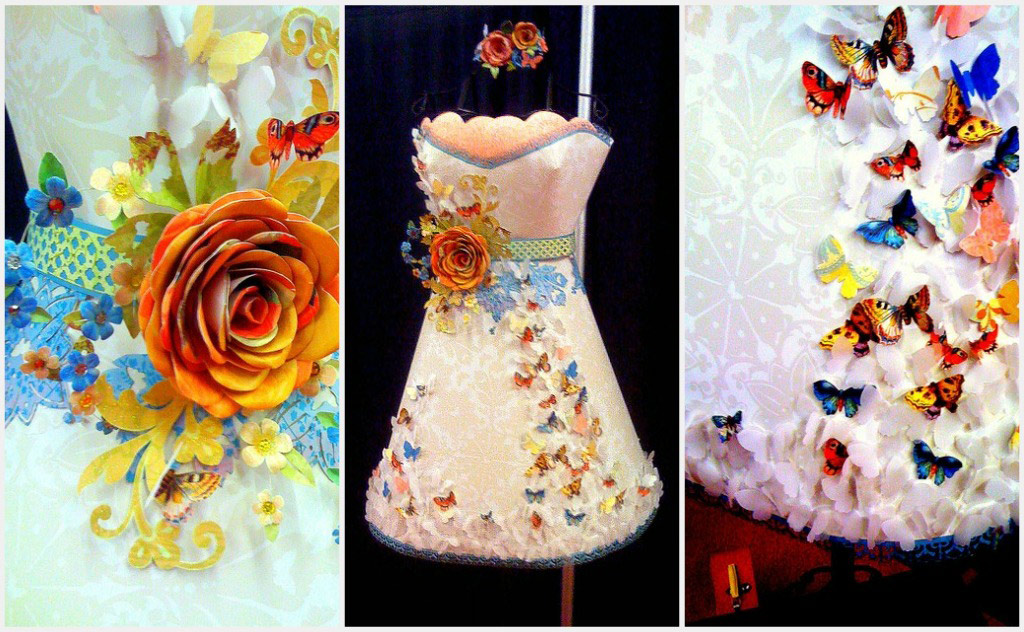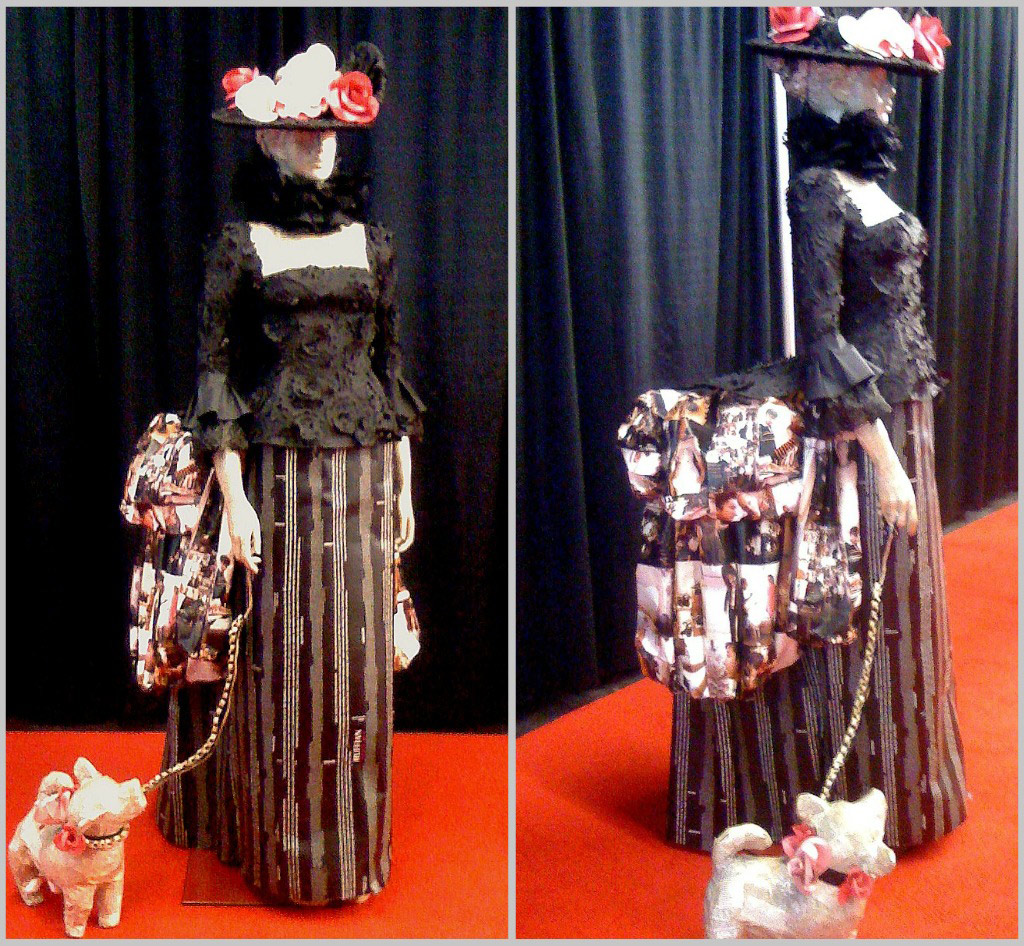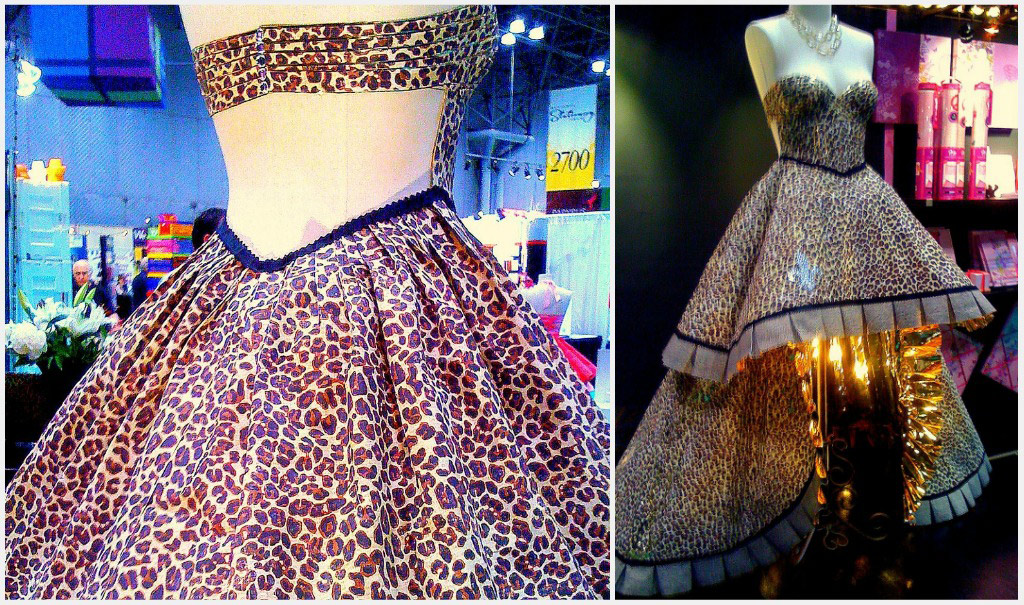 Back tomorrow with more Stationery Show loves,