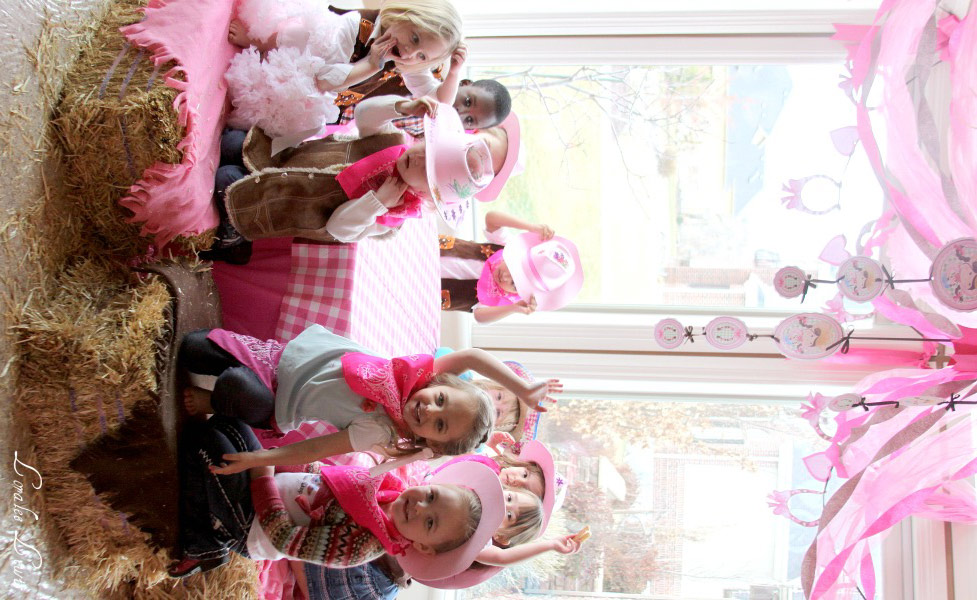 So many weeks back I am embarrassed to talk about it, I helped throw my niece a Rhinestone Cowgirl Birthday.   Her mother (Annie) and I, were all 100% ready to use my Buckaroo Birthday Collection for the event – UNTIL we realized that this Cowgirl Birthday was for Alyvia – my niece, her daughter. As cute as the invite could be, there isn't an ounce of pink on it. And if you know, Alyvia – you know she breathes pink.  She eats pink for breakfast.  If it's pink, it's on her and she is rolling in it.   See below photo for visual.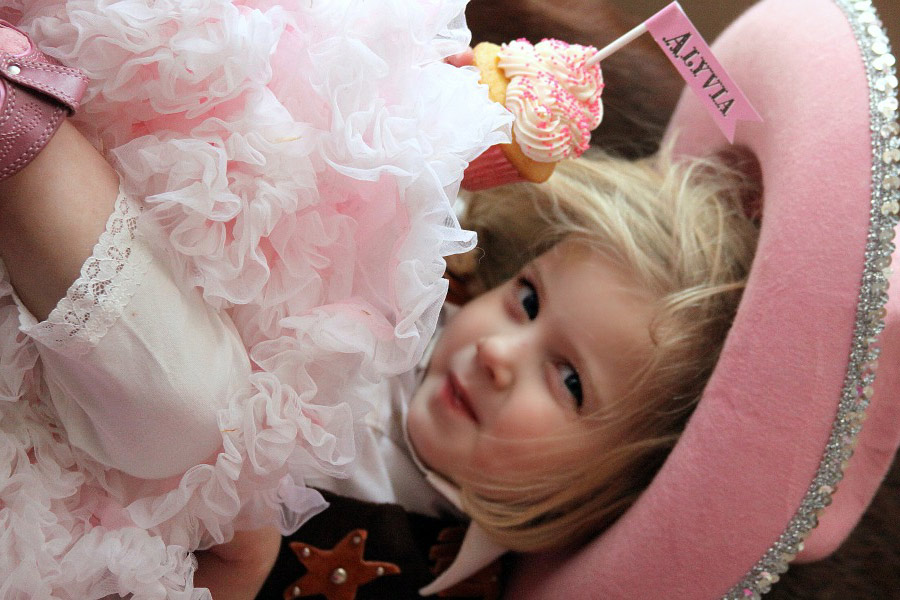 Case closed.
Needless to say we HAD to revamp the invitation from this….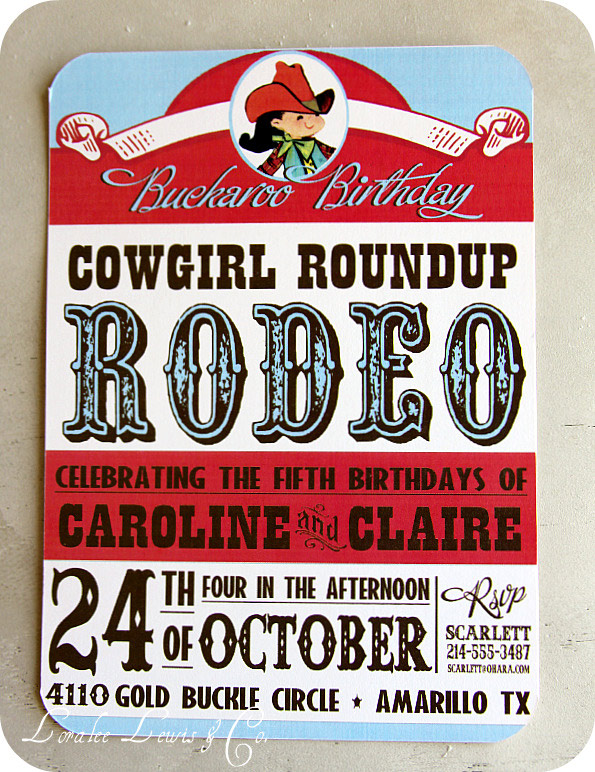 to this…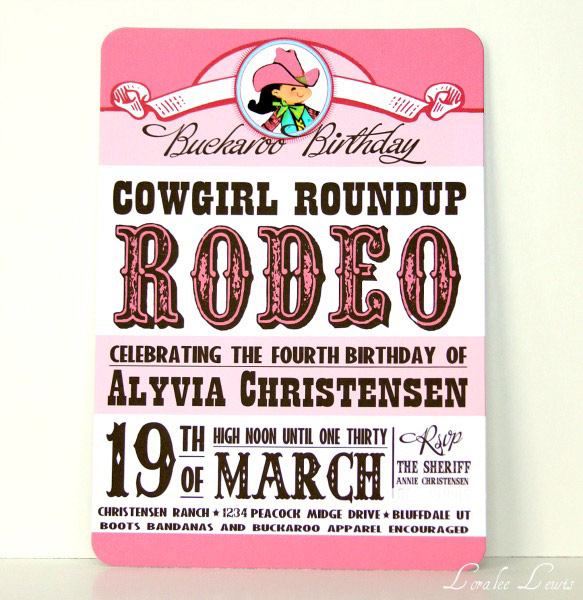 And the rest is pure Rhinestone Cowgirl history!
Here is some glimpses into her perfectly Alyvia-pink Rhinestone Cowgirl birthday!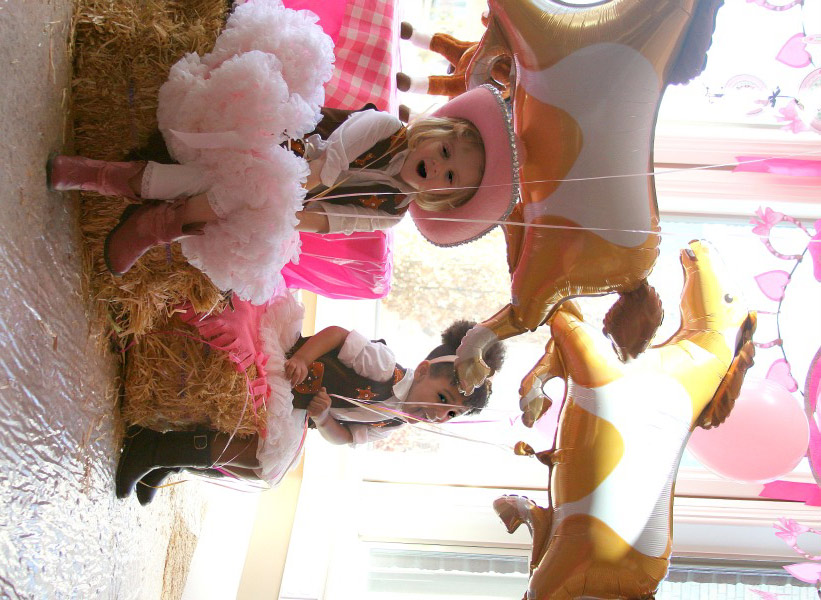 Alyvia and my girlie waiting for the party to begin.  This horse balloons were a huge hit!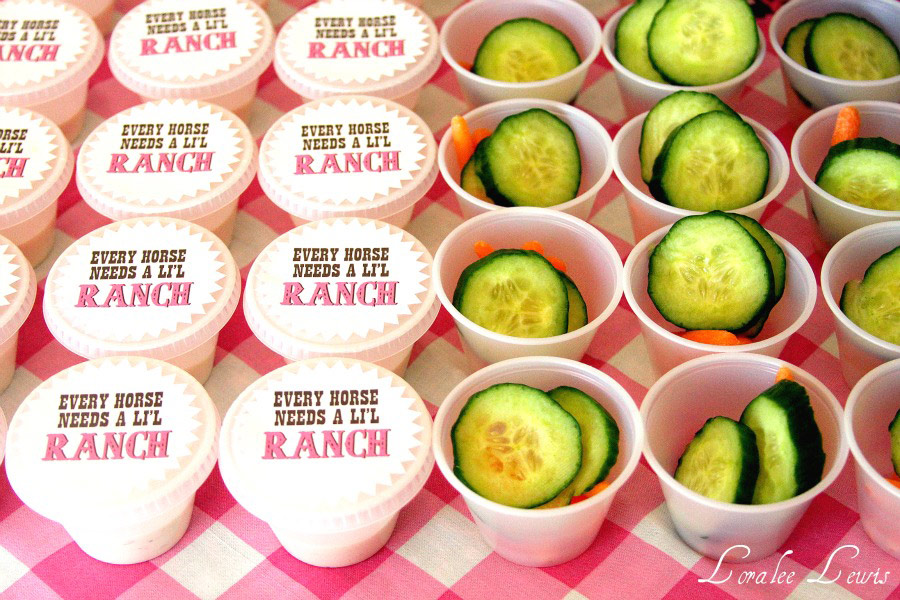 Being a dentist and all, my sister Annie  isn't completely on board with the full-on dessert table trend. 🙂   So Alyvia's buffet table featured little cups of veggies with coordinating ranch dressing cups with a little sticker!  Alyvia loves ranch dressing almost as much as she loves the color pink…almost.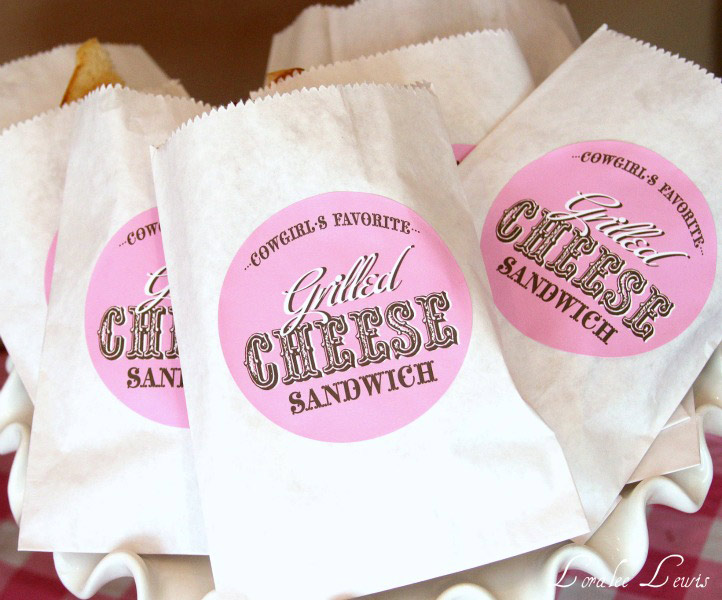 We served Nana's homemade Grilled Cheese Sandwiches – another one of Alyvia's favorite!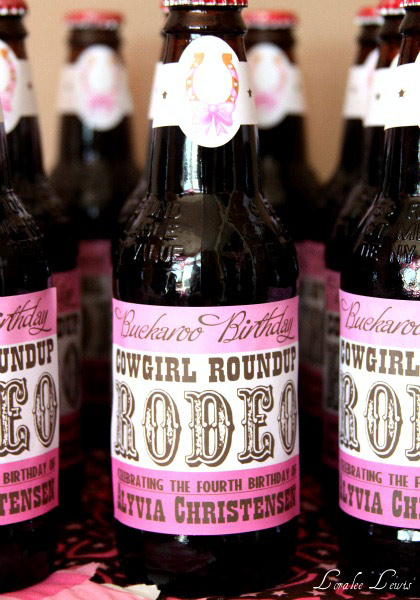 Dr. Annie did allow root beer soda at the party!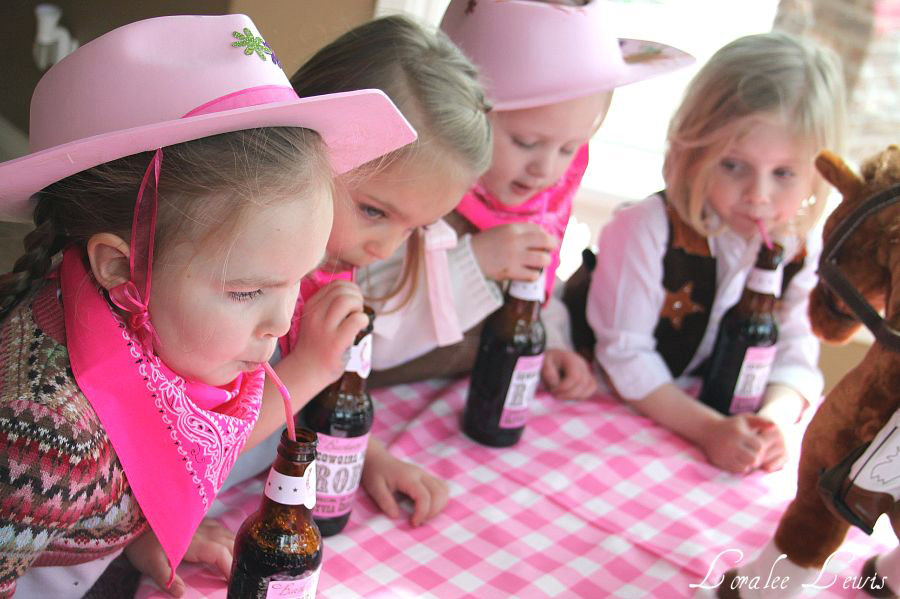 The girls loved sipping out of the bottles!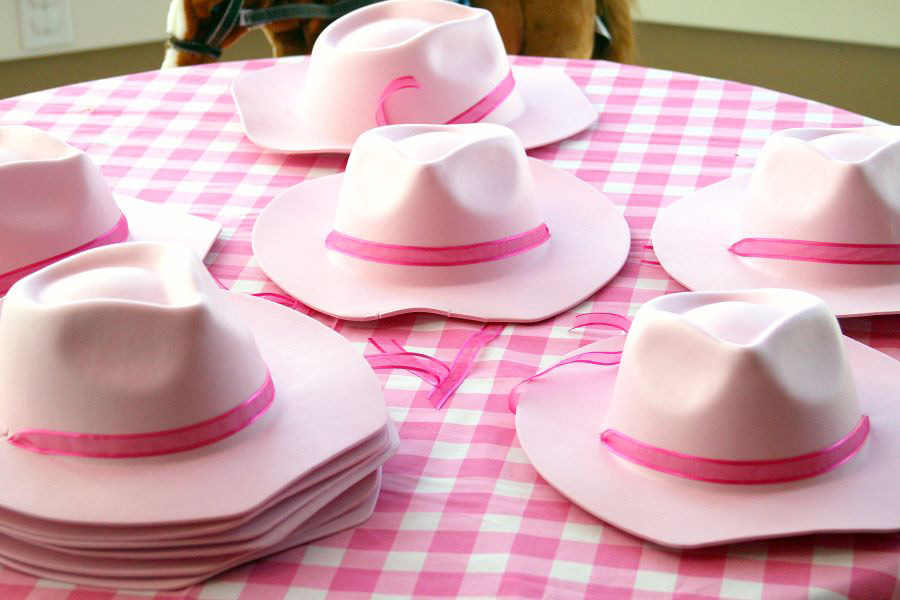 Pink cowgirl hats with ribbon were set out on the table for each guest to decorate as she wished with markers, glitter, and stickers!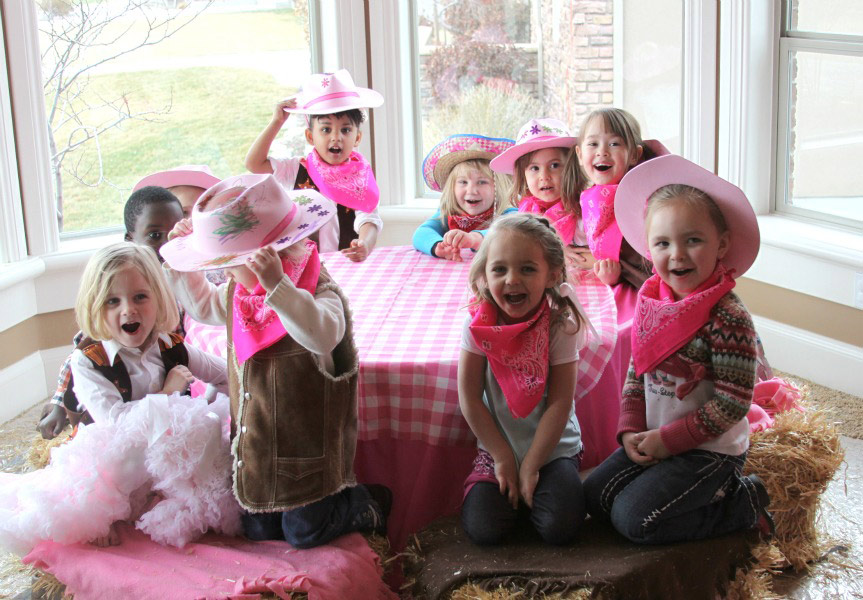 For seating, little hay bails were used with pink and chocolate fleece blankets!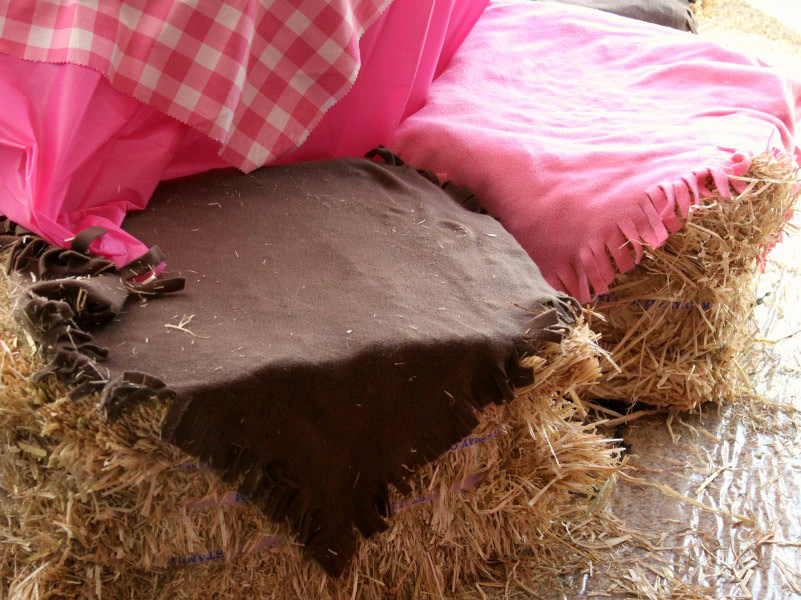 Using pinking shears, tablecloths were quickly and easily made out of extra fabric!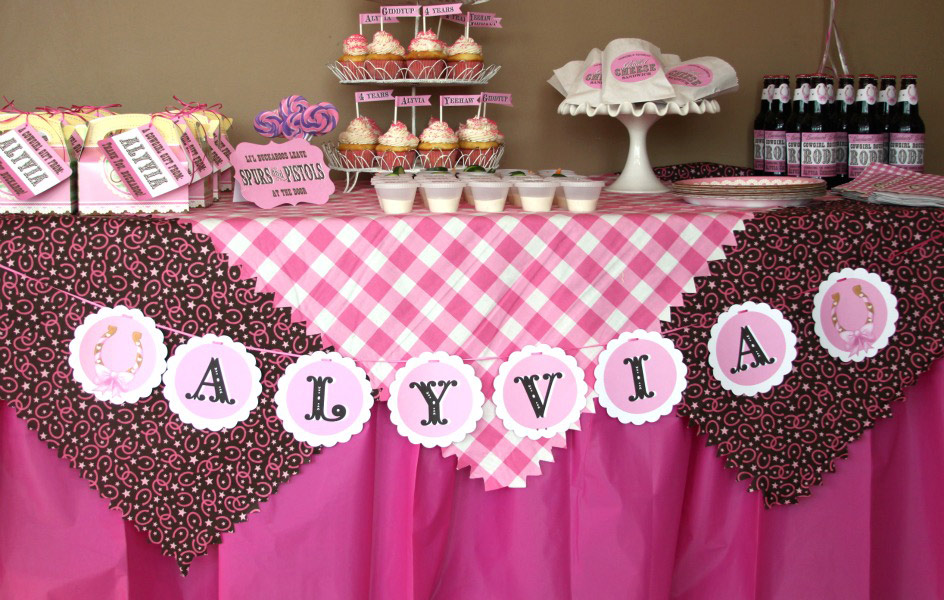 What party is complete without a cupcake tower!?  I adorned Livy's cupcakes with custom little pennant toppers.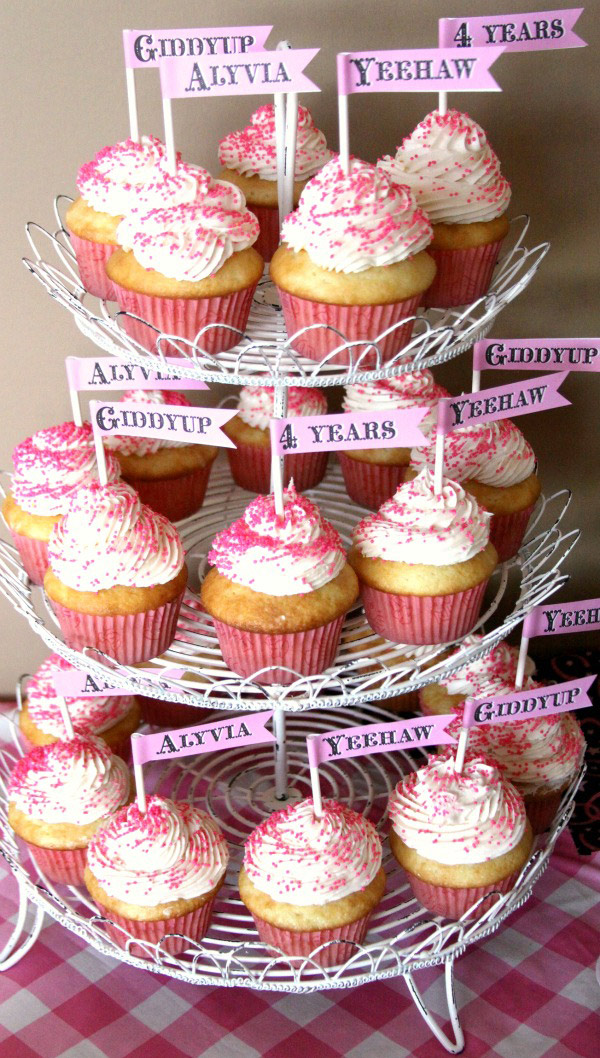 I think it's safe to say, Alyvia enjoyed having her name on the cupcakes!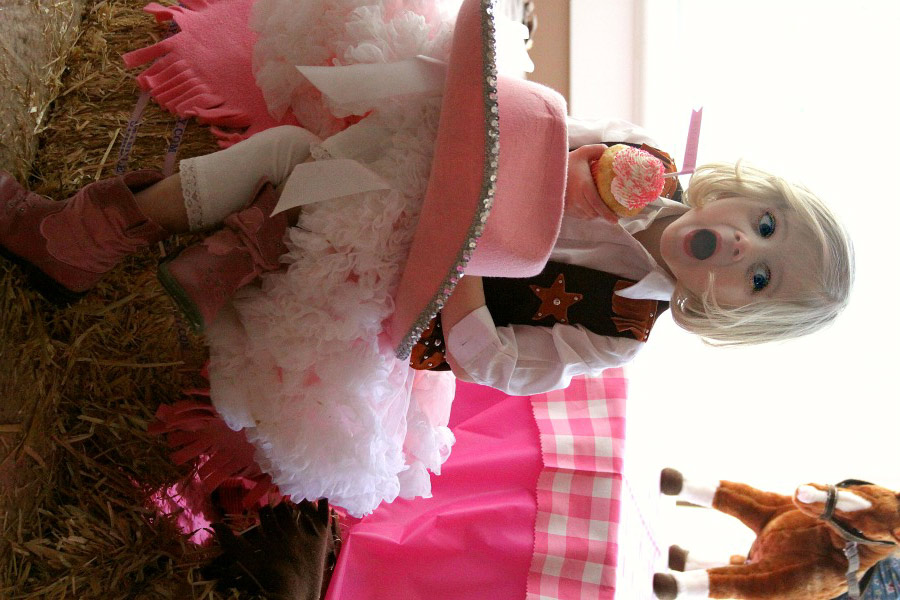 …almost as much as she enjoyed the pony rides!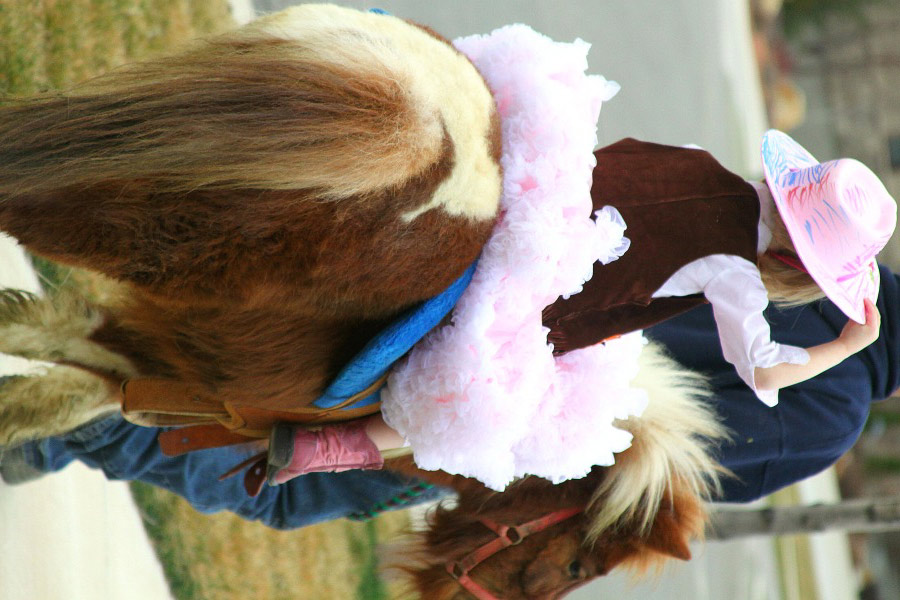 Blog to you soon,