My BFF just had a baby girl.
Of course, we had to celebrate.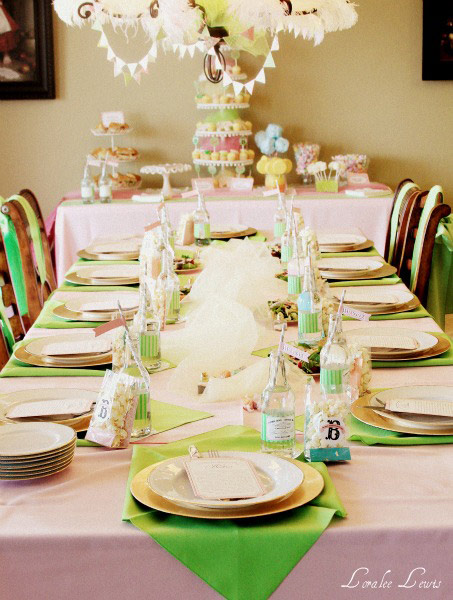 A vintage circus theme was the ticket.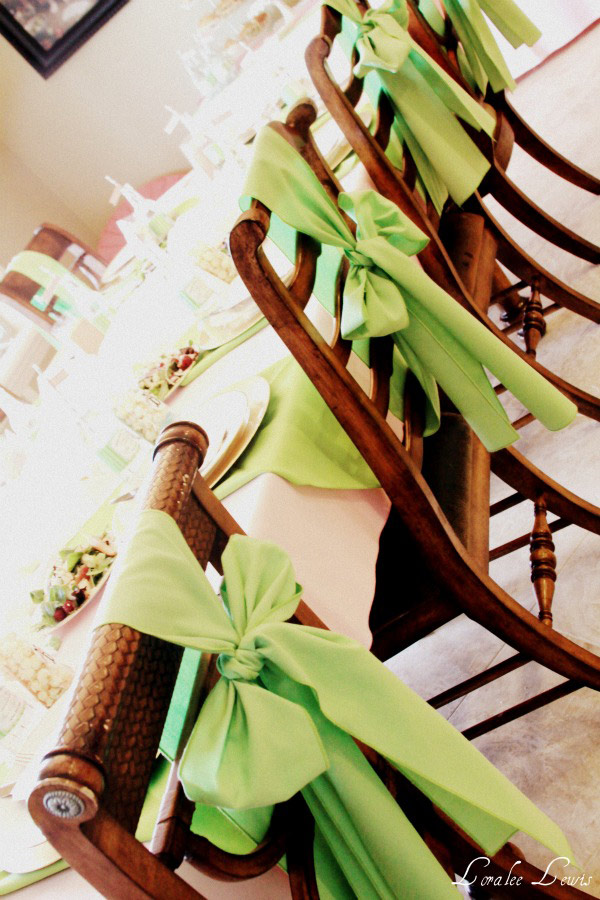 Although I christened the invitation collection Come One Come All in my store…
my personal theme for the shower was "small, intimate, circus fabulous."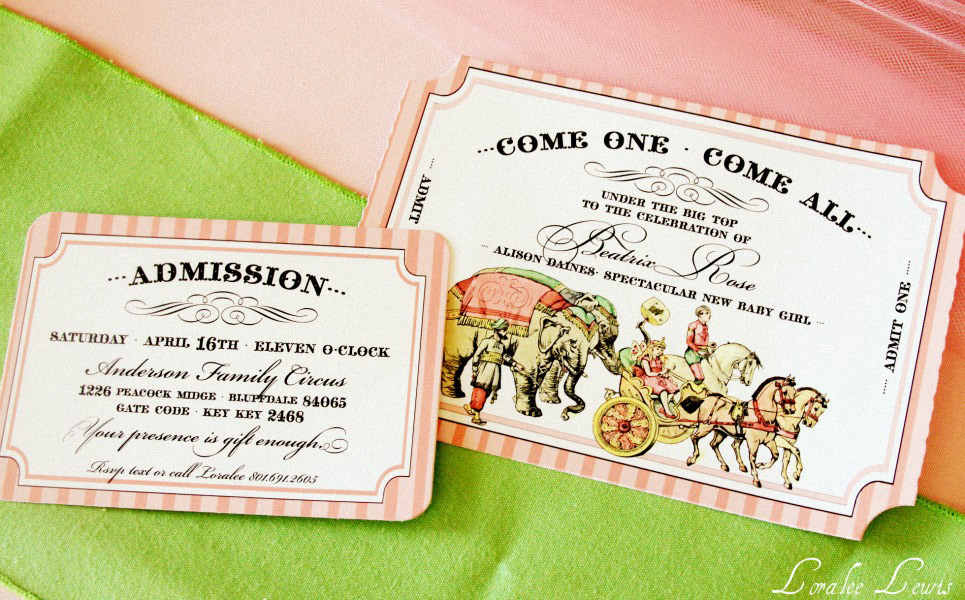 We had an intimate sit down lunch with a dessert buffet.
I placed little popcorn bags with personalized stickers near the dining plates for guests to snack on while the rest of the girls showed up.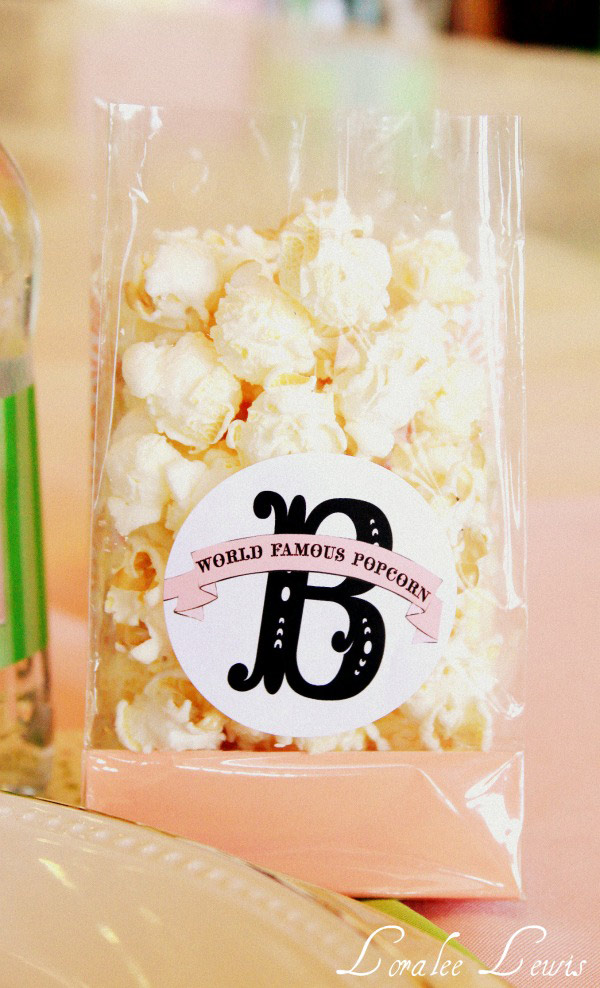 Since Alison (my bff) had her sweetheart five weeks early.
We were blessed to have the celebrated-sweetie attend.
Meet Beatrix Rose.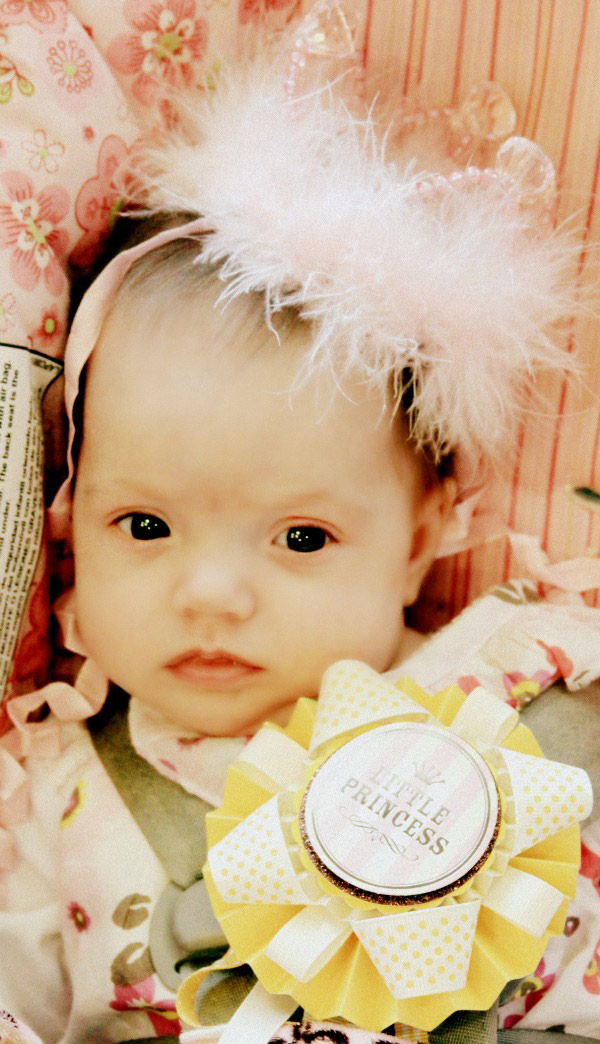 She was a tiny trooper about wearing the crown and decorated pin I made her!
I know we could all just stare at her all day. She is perfection.
*sigh*
But the show must go on…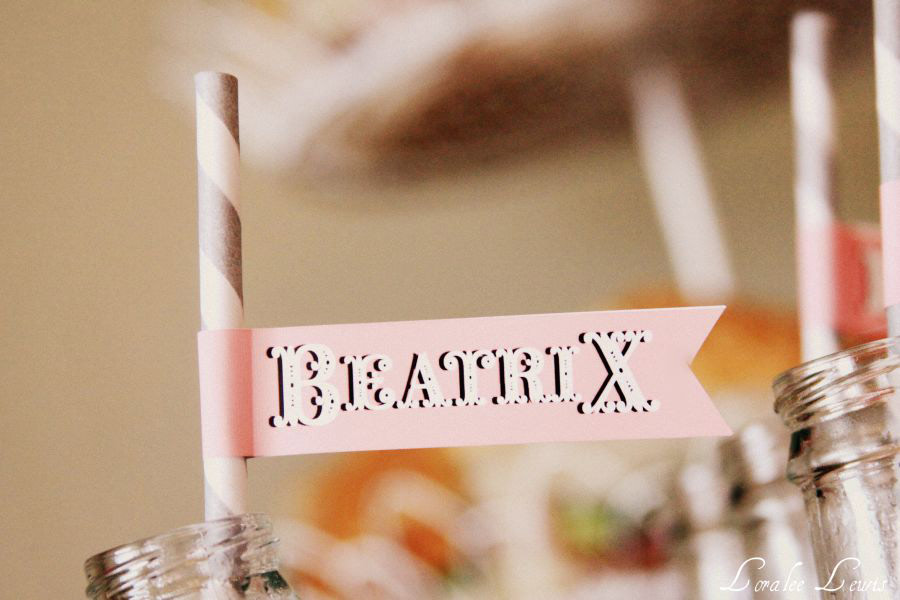 I was seriously excited about using my new straw flag pennants that I just put in my store.  I thought Beatrix's name looked so charming on them. I emptied and washed regular glass soda bottles and filled each of them with light sparkling key lime water.
This worked better for the color scheme in the bottles and it seemed much more appropriate with the luncheon than soda.
This is something easy to do for kids parties or showers if you would rather not serve a bright colored drink or soda.  Water bottle labels were a must as well.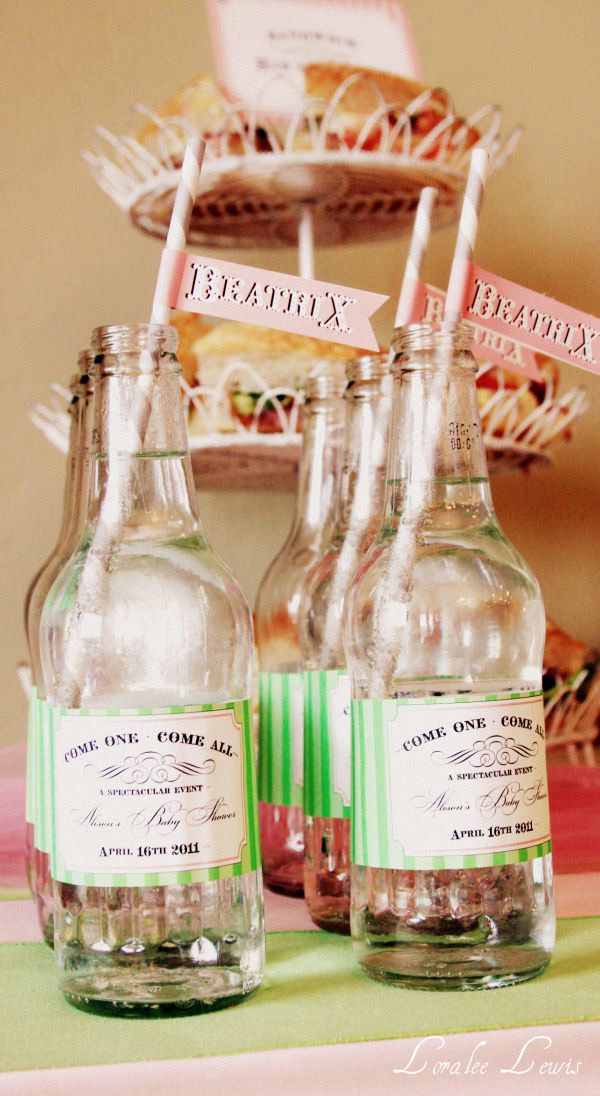 I placed a ticket shaped card on each plate setting. On the card was a short history of the baby's name, Beatrix.
Of course, I had a pop quiz, ladies!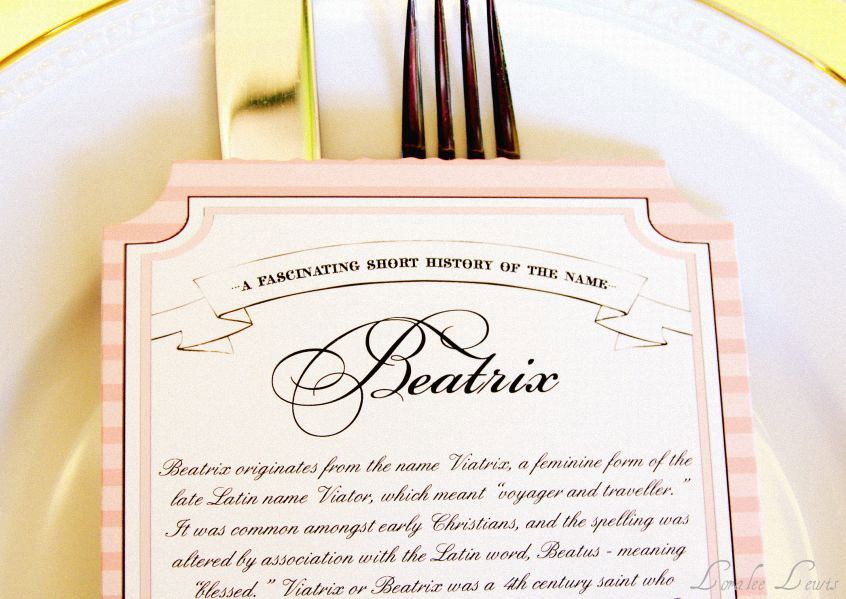 The ladies ate it up.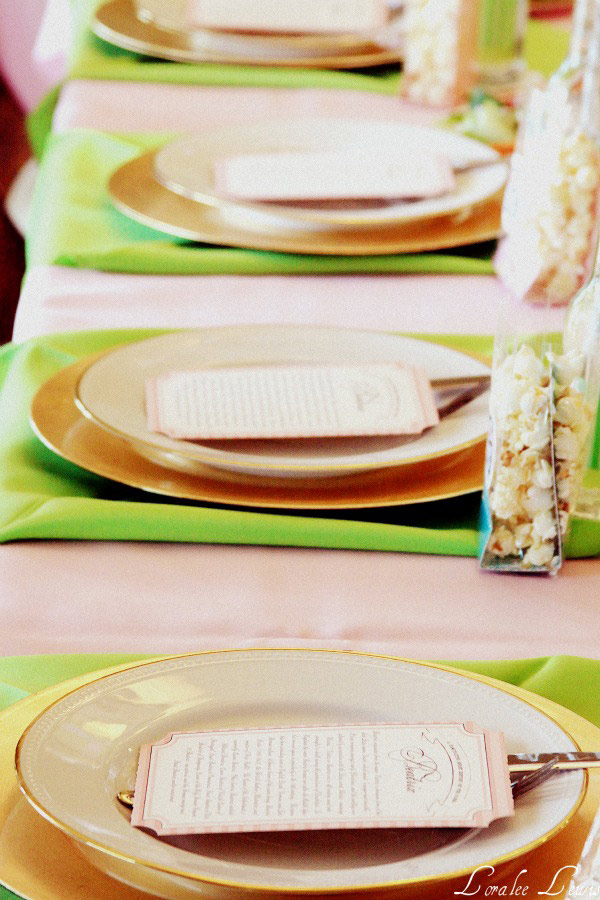 Speaking of eating, for the luncheon I served spinach alamondo salad with a carrot, ham & provolone sandwhiches, and potato chips.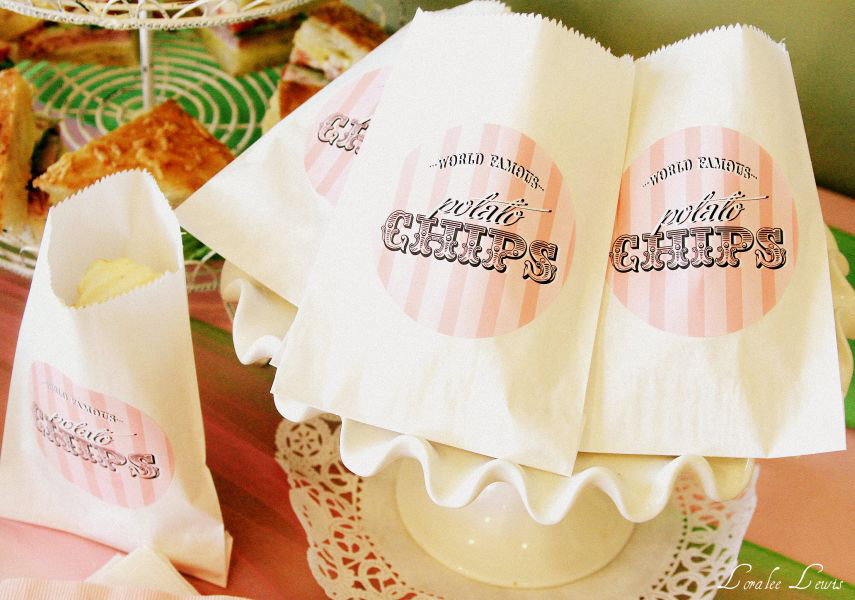 I placed several small buffet signs around the dessert table. I apologize for the lack of photos with these.
I guess I was too busy oogling over Beatrix to just take a moment and snap a photo of the desserts!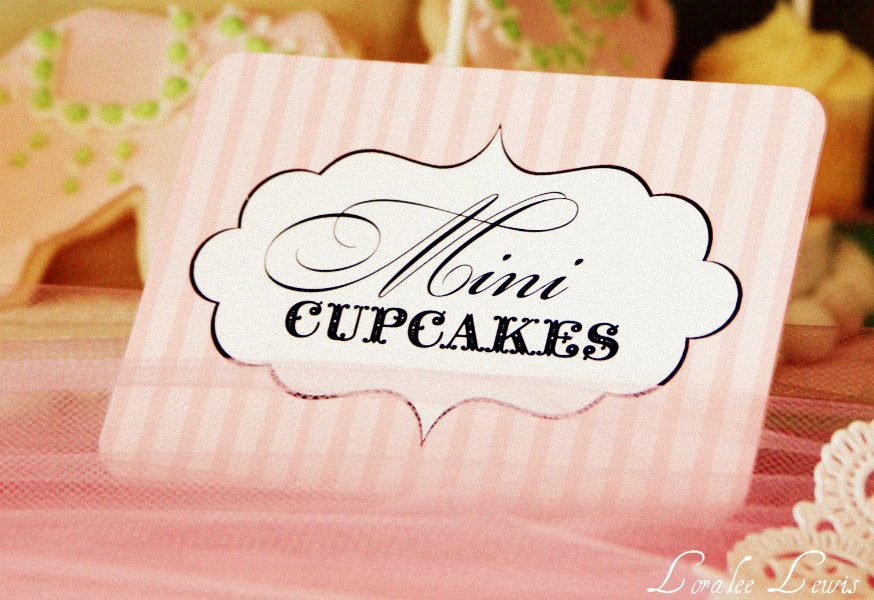 The dessert table had frosted banana cakes on sticks,  white chocolate marshmallows on sticks, salt water taffy, mini lemon cupcakes, cotton candy,
and homemade elephant sugar cookies.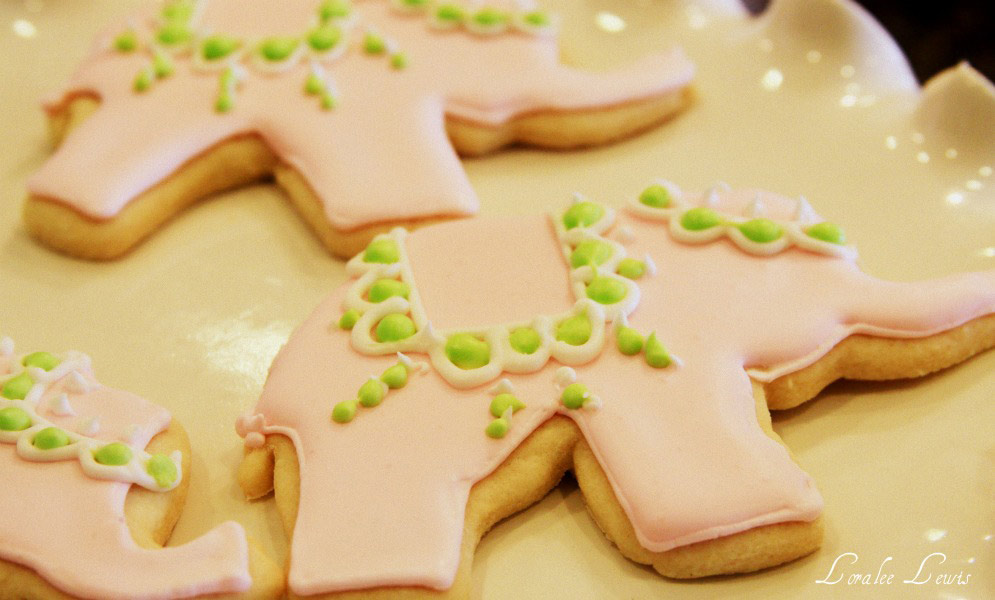 Tiny fabric flags are so simple to make.  I'll do a little tutorial soon.
I  hung the tiny flags from the chandelier light fixture over the table. I also placed big feathers to give a more vintage circus look.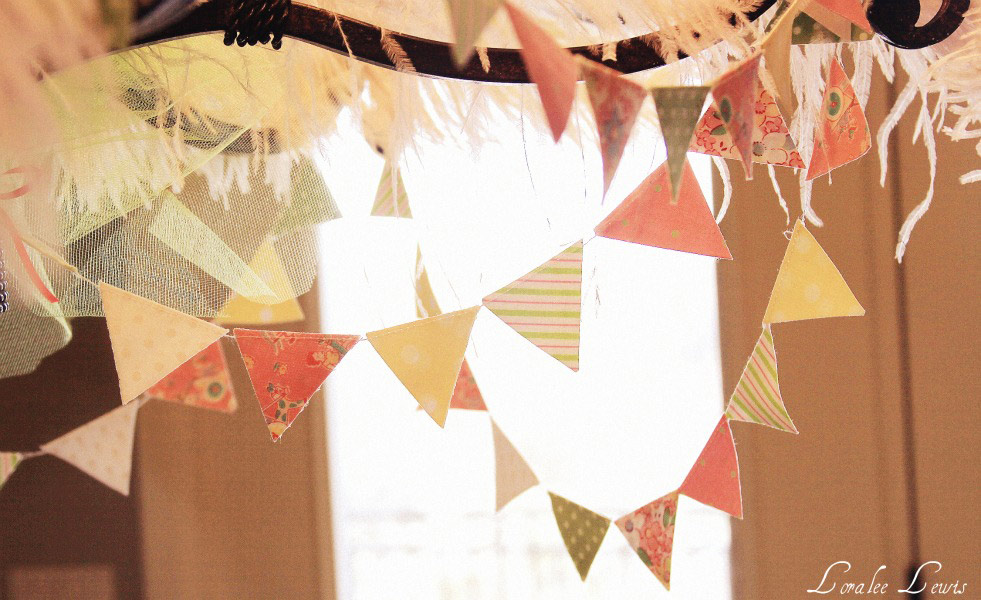 Everyone left with a little favor tin filled with oversized gumballs.  Look later for a tutorial.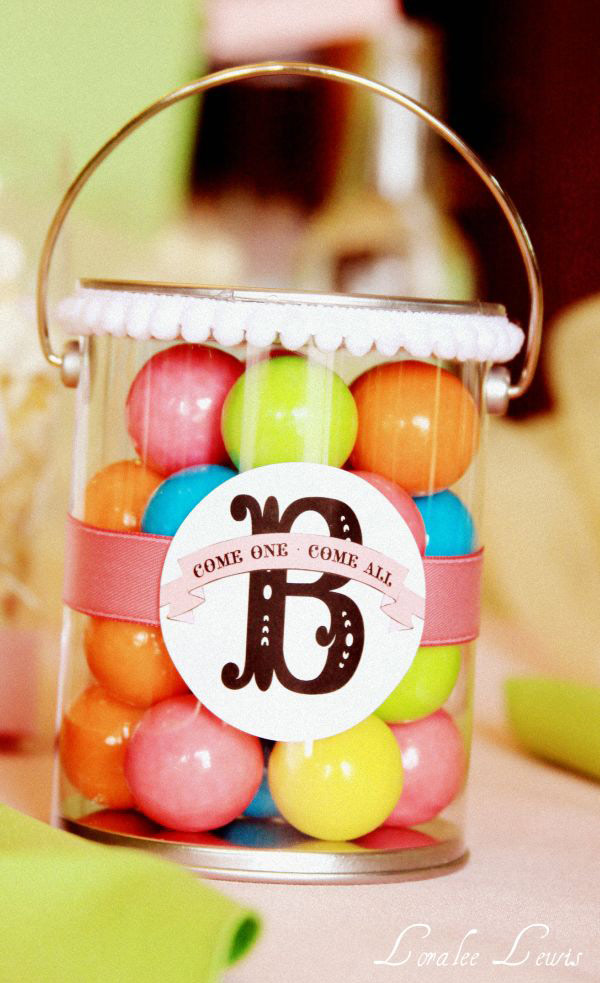 As is tradition at many showers, I had each guest fill out an advice card.
I placed a little tight rope walker on the advice card and wrote "Motherhood is a great balancing act."
I had originally made the tight rope walker pregnant, but after printing – it seemed just wrong. 🙂
Then Alison had little Beatrix early. So I had two very good reasons to remove the pregnant belly from the tight rope act!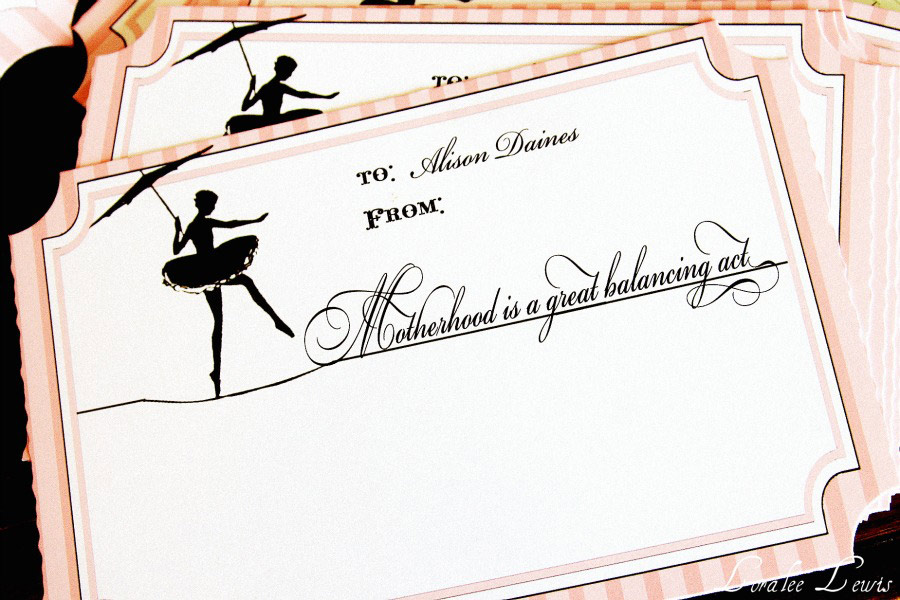 Thanks for letting me share!
Blog to you soon,