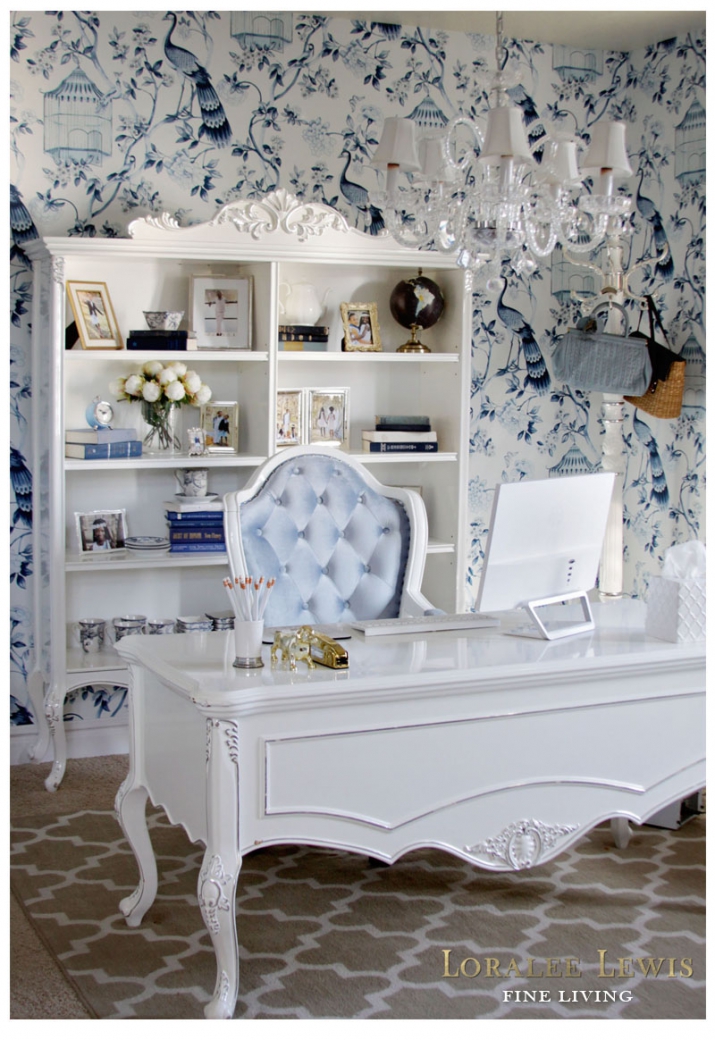 PinThisA few years ago, I simply couldn't find what I wanted in terms of feminine office furniture.   With a few exceptions, there were two main desk choices for women's offices on the market: masculine and brown OR white craft tables.  Both came in a variety of rectangle shapes.  No curves whatsoever.  I valiantly tried to make both work.  Ultimately,  neither made me feel like a fashionable entrepreneur.  I wondered if other women CEOs were sitting behind craft tables or on big leather chairs thinking that they just didn't feel like themselves.
So I asked myself, "Shouldn't a woman who is following her dreams feel like herself while she is doing it?"
I came to the realization that I needed to launch my own furniture line.  Here is my office featuring a first look at some of my furniture pieces.  We will have them up on the website later this week!  Available in the line:  Desk, Bookcase, Buffet, Office Chair, Settee, Dessert Cart, Coat Rack, Dresser.  More items to come.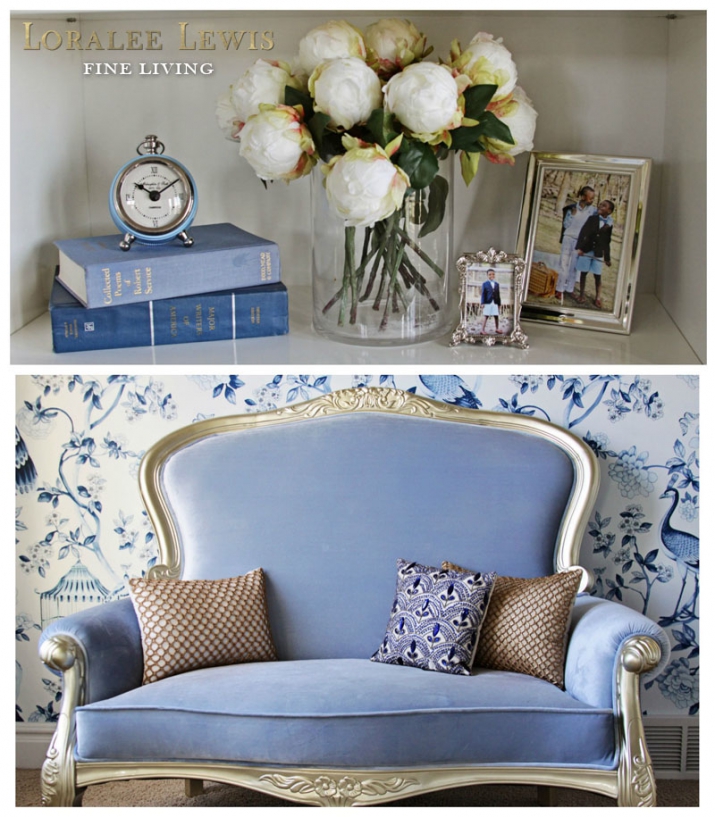 PinThis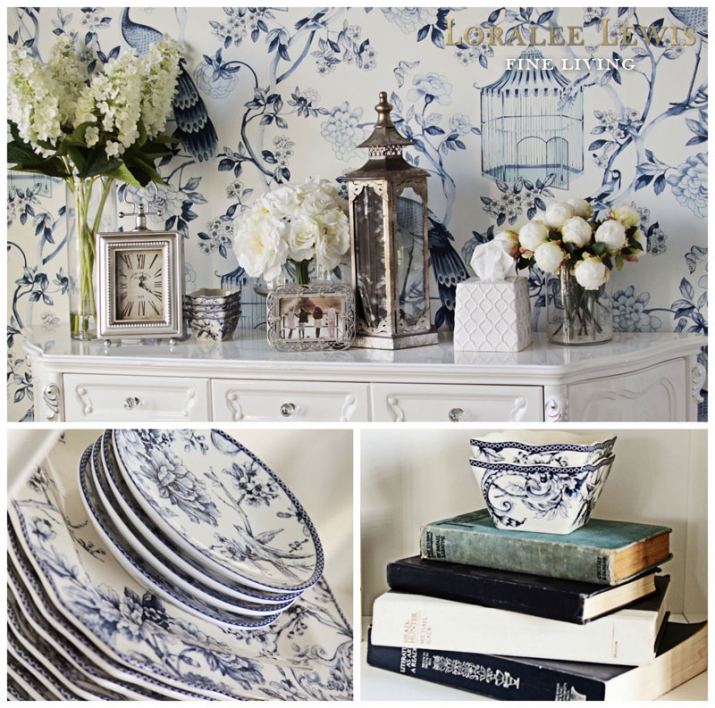 PinThis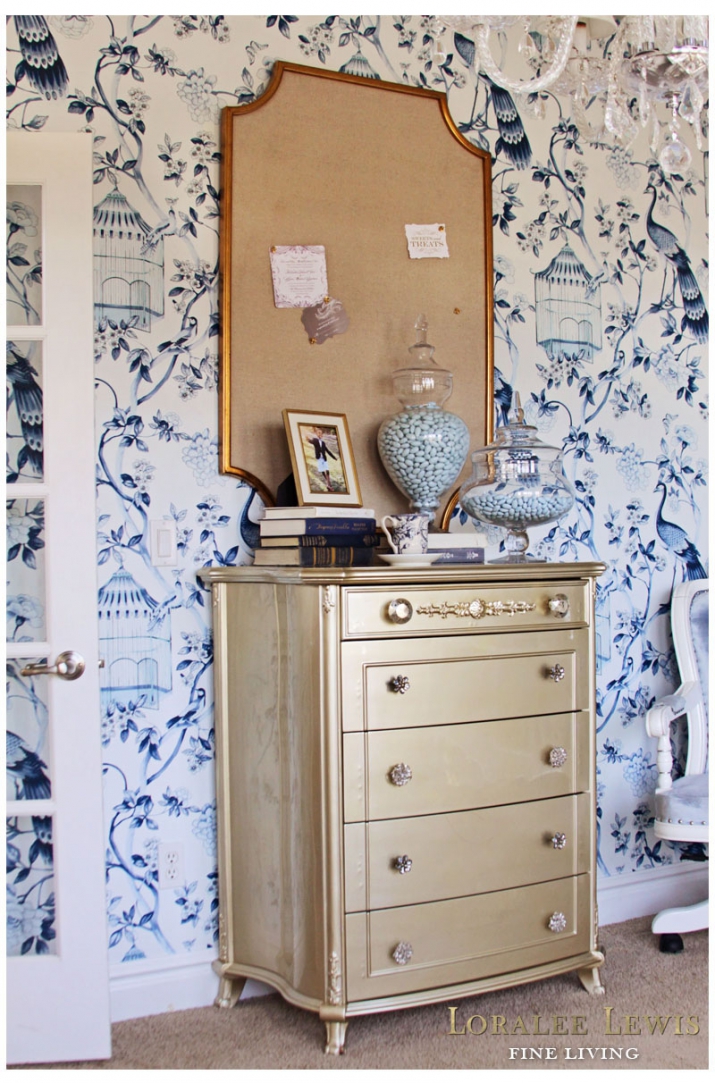 PinThis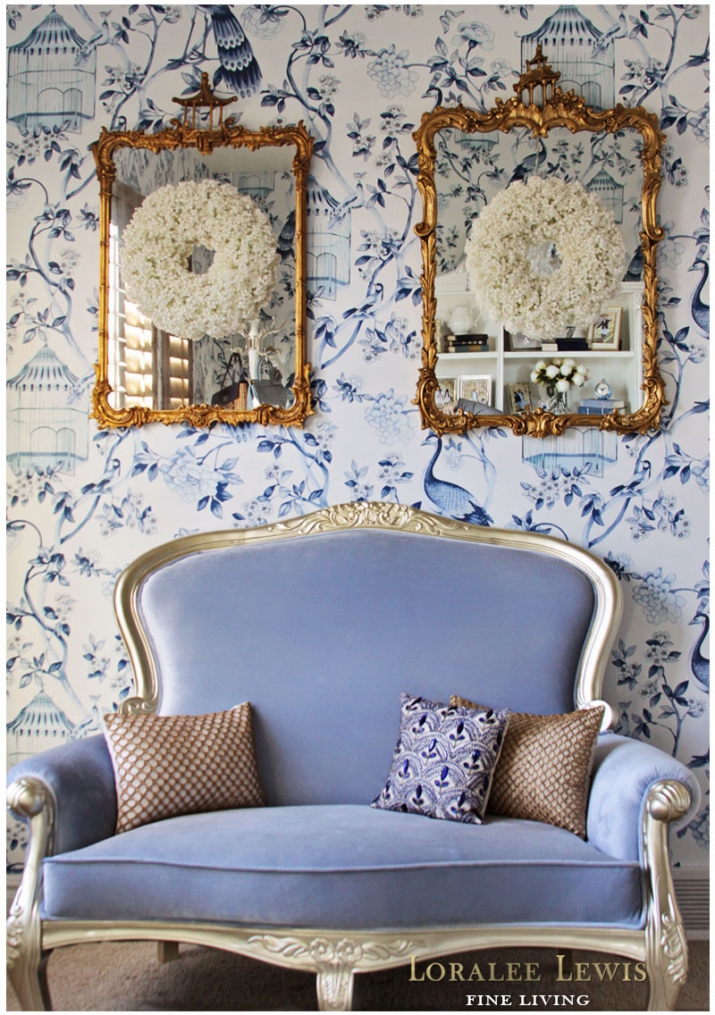 PinThis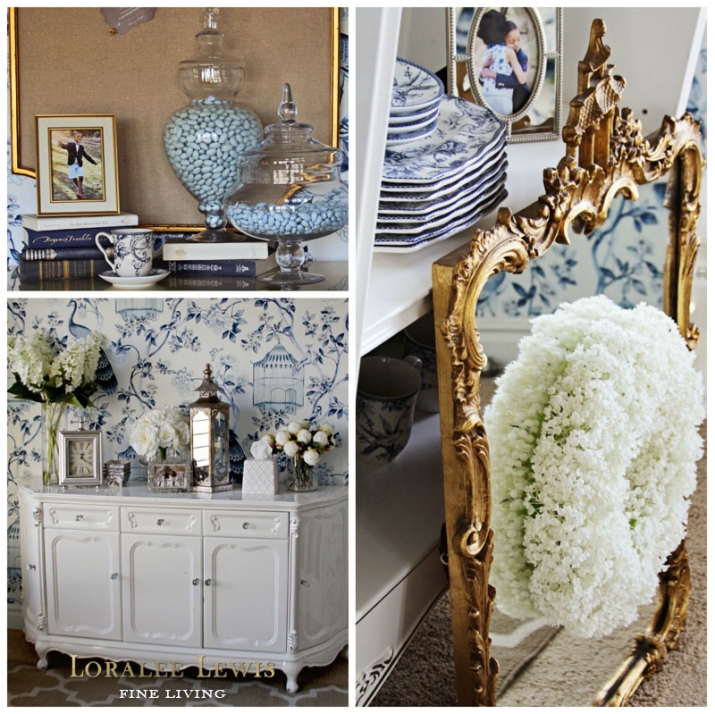 PinThis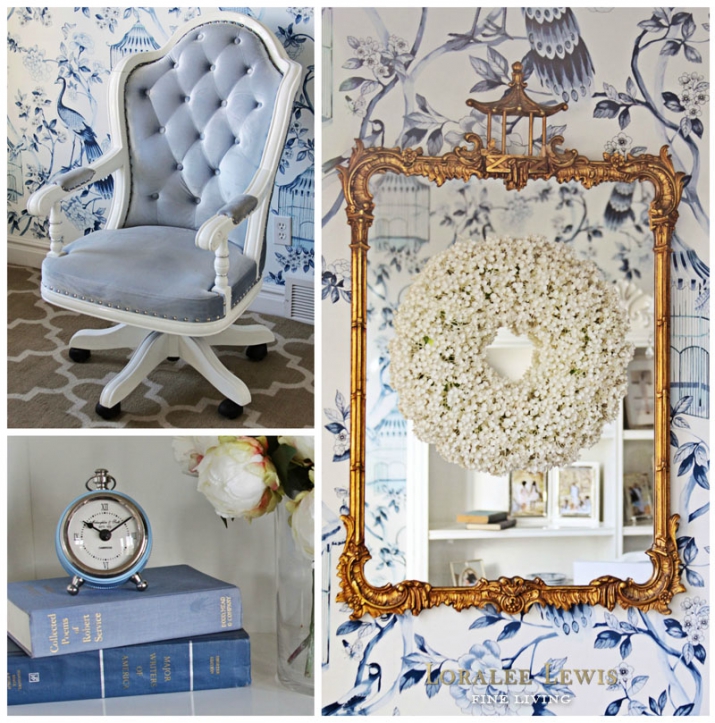 PinThis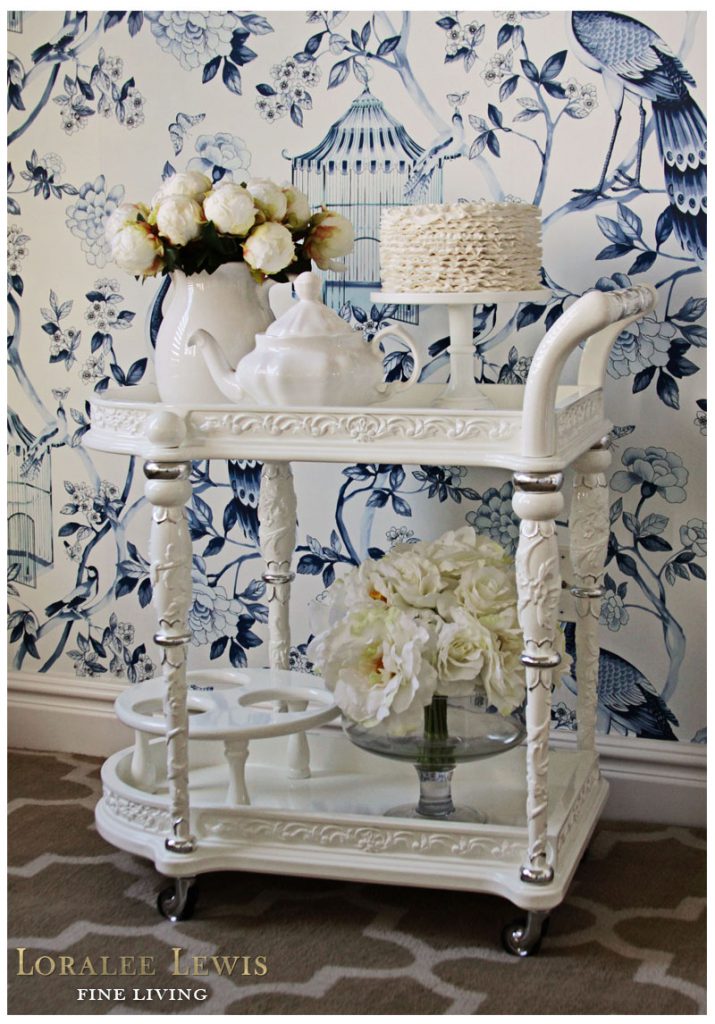 PinThis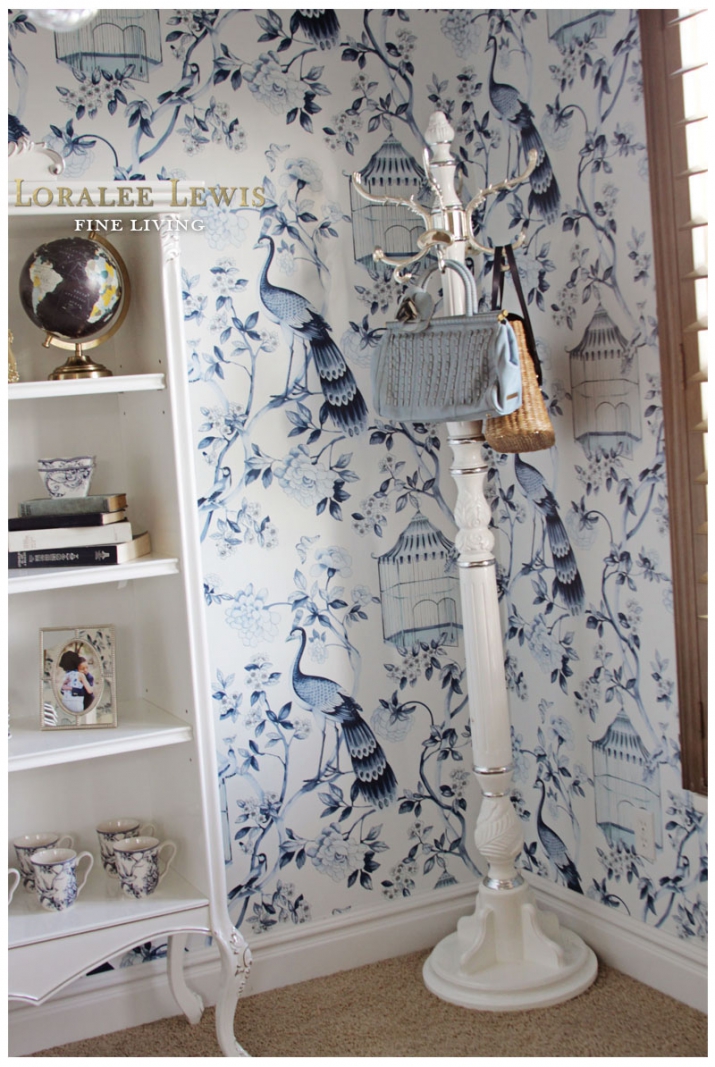 PinThis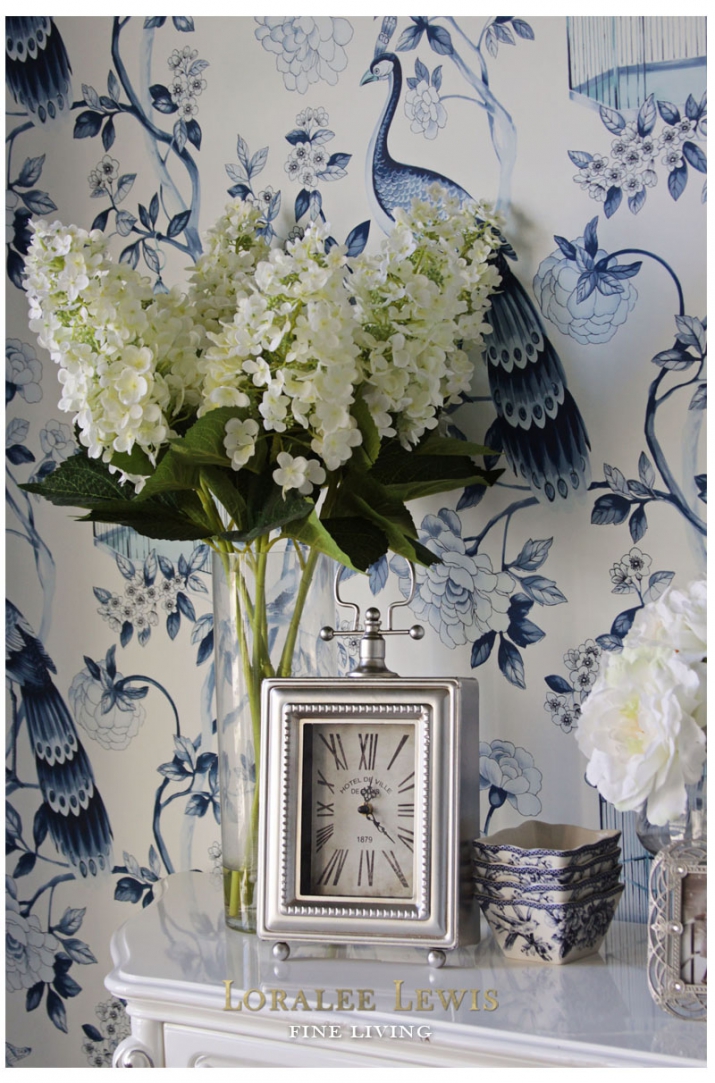 PinThis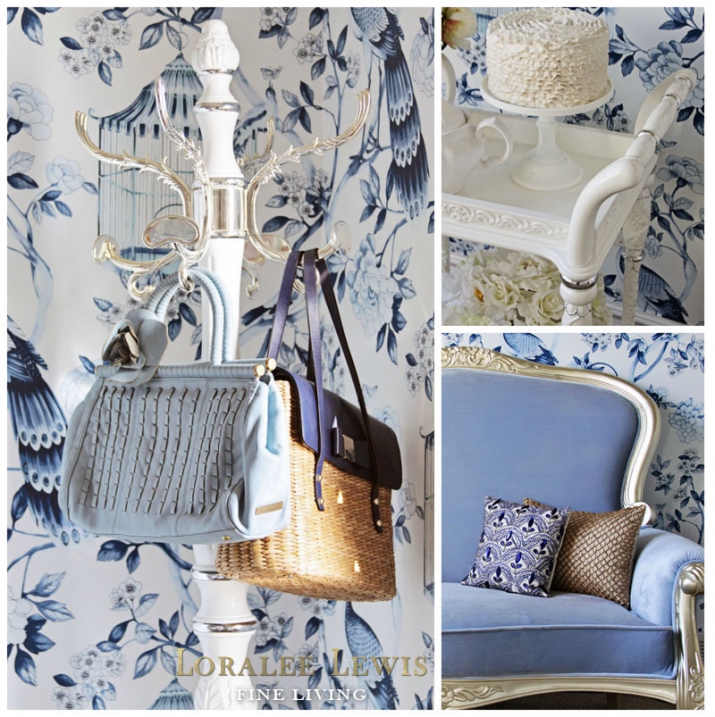 PinThis
Furniture and Styling – Loralee Lewis
Vintage mirrors, books, frames and clocks from my personal collection.
Wallpaper –  Schumacher Oiseaux et Fleurs Porcelain
Pinboard – Emily & Merritt Scallop Pinboard 
Dinnerware – 222 Fifth Adelaide
Handbags – Kate Spade and Kenneth Cole
Wreaths – Taipan Trading
Dachshund Tape Dispenser and Gold Stapler – Nate Berkus Home
Blue Jeweled Pillow – Home Goods
Gold Pillows – Pier 1 
Light Blue Candied Almonds – Candy Warehouse