People, I was featured on People!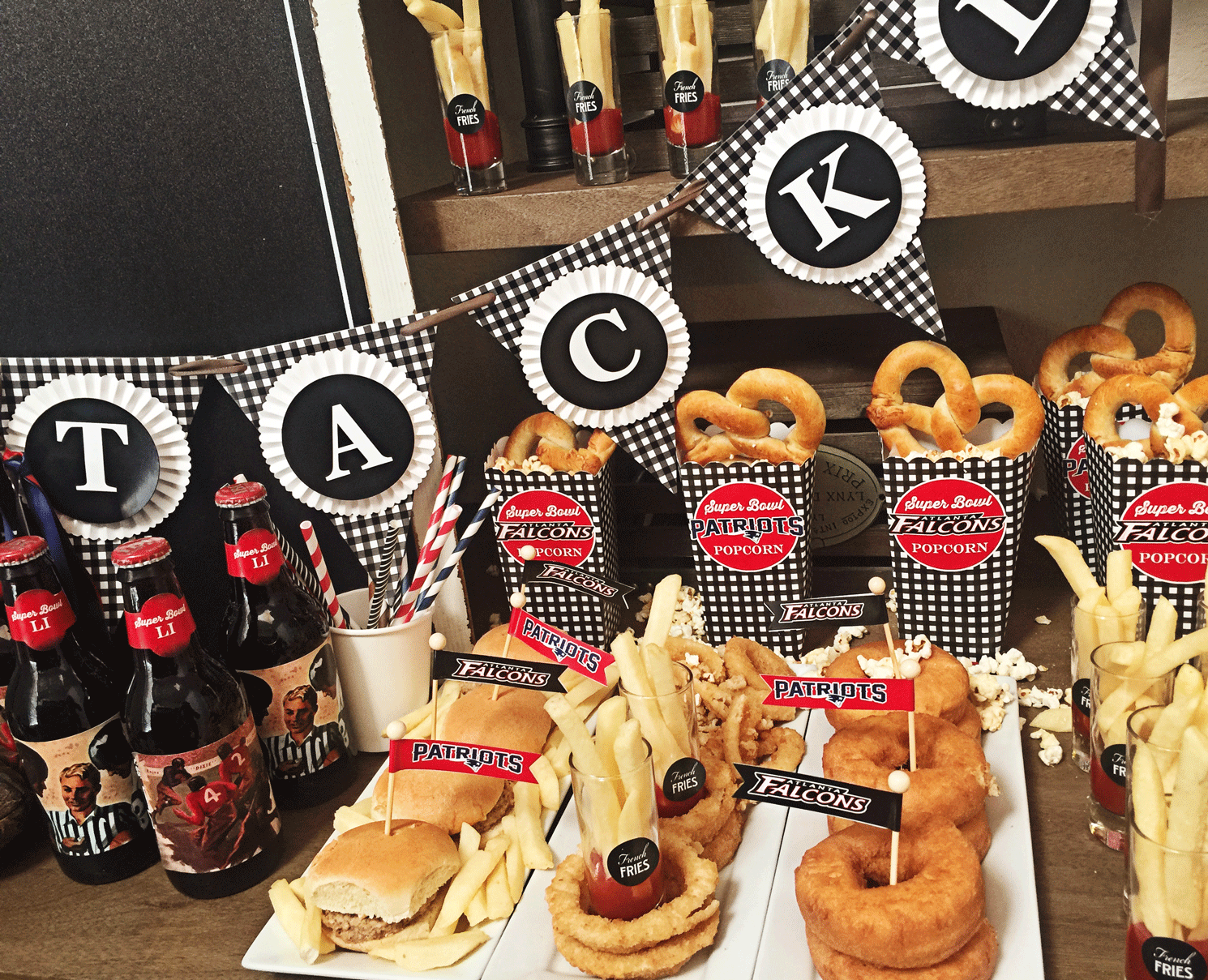 The great folks at People Magazine reached out to me this week!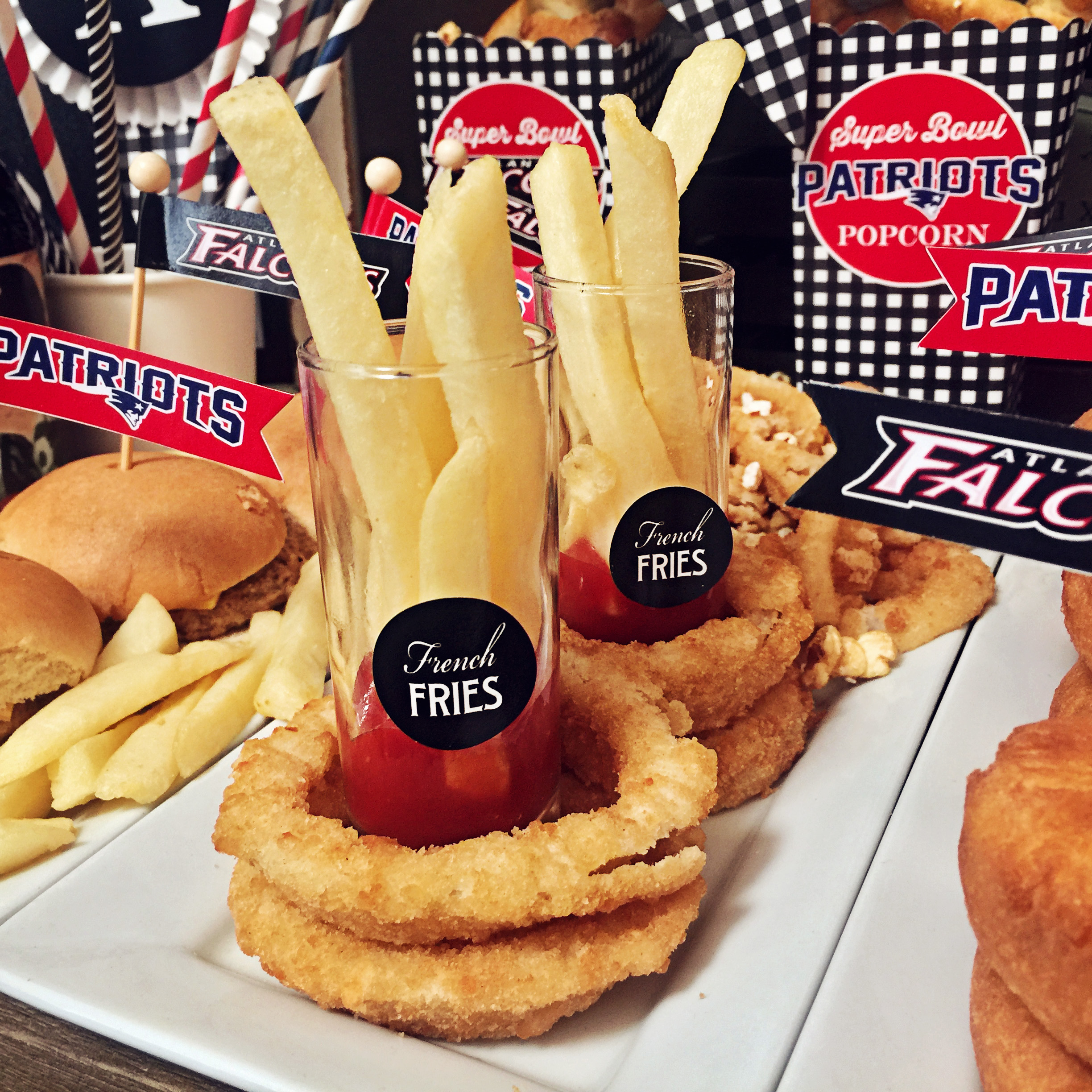 They saw my Football Pennant Kit  that I originally threw together for
my FOXnews Super Bowl Special!  (You can see all the fun from that spread here!)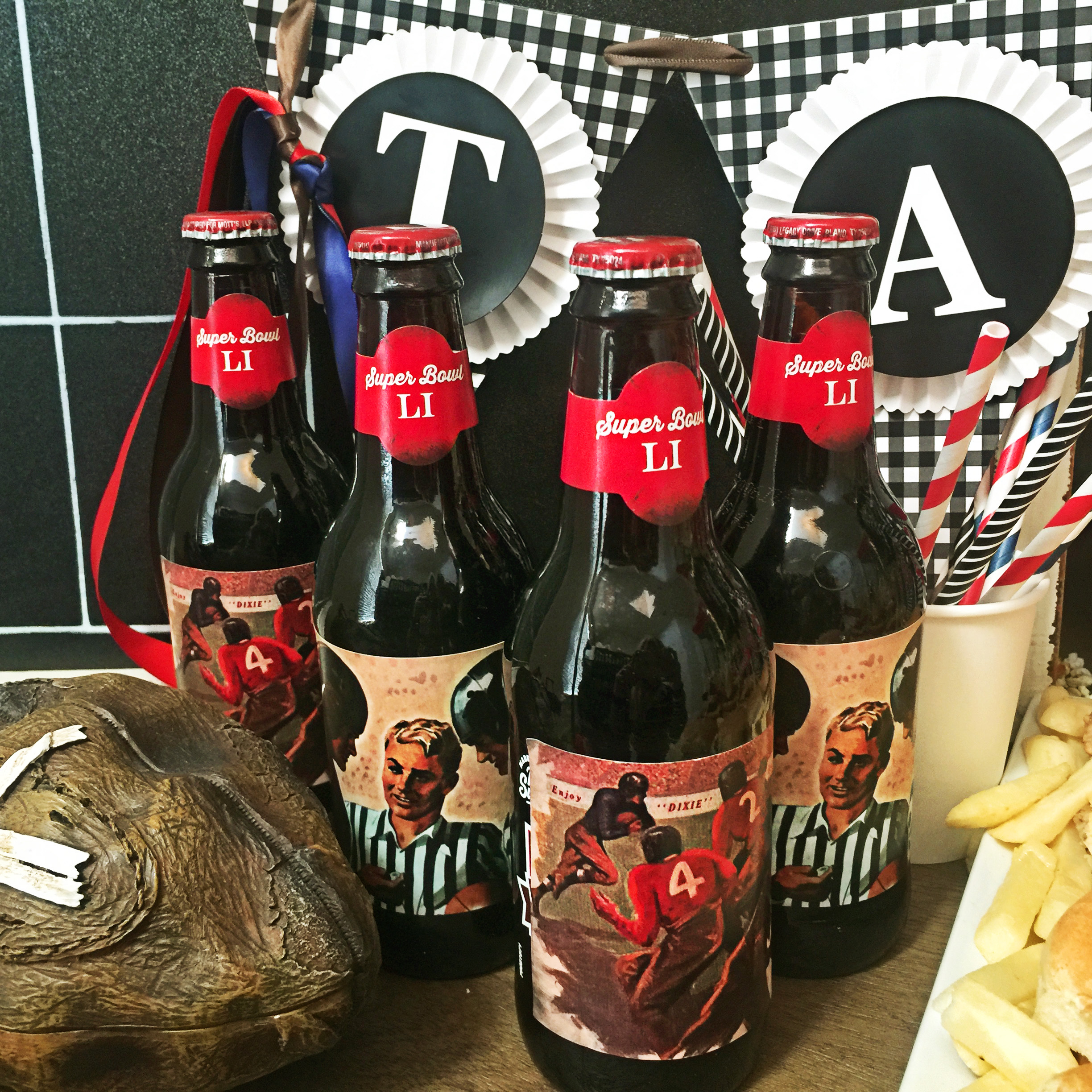 They loved the 2014 spread!  There was just one problem.  It looked like this…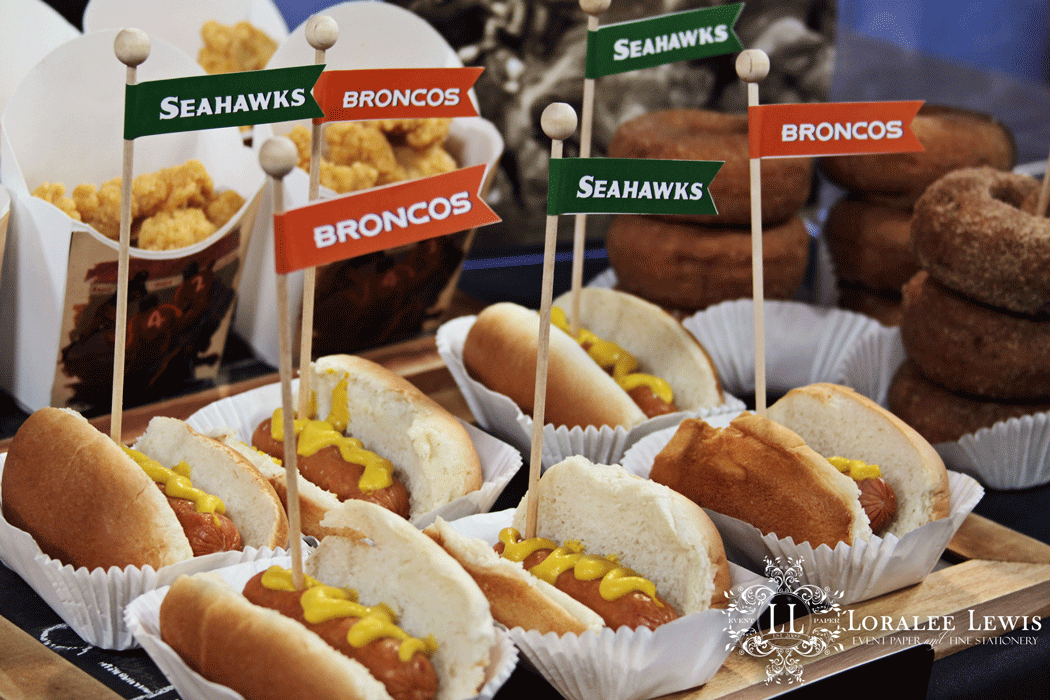 For some reason, they wanted photos featuring the colors and names of the actual teams playing in the Super Bowl this year…not the teams from 2014 🙂
I may or may not have had to look that up. 🙂 Hey, I'm a designer!  Not a defensive lineman!
So we made it happen, of course!
Now you can personalize many of our Football Collection items in six (6) different colors with wording of your choice! Perfect for High schools and teams of all kinds.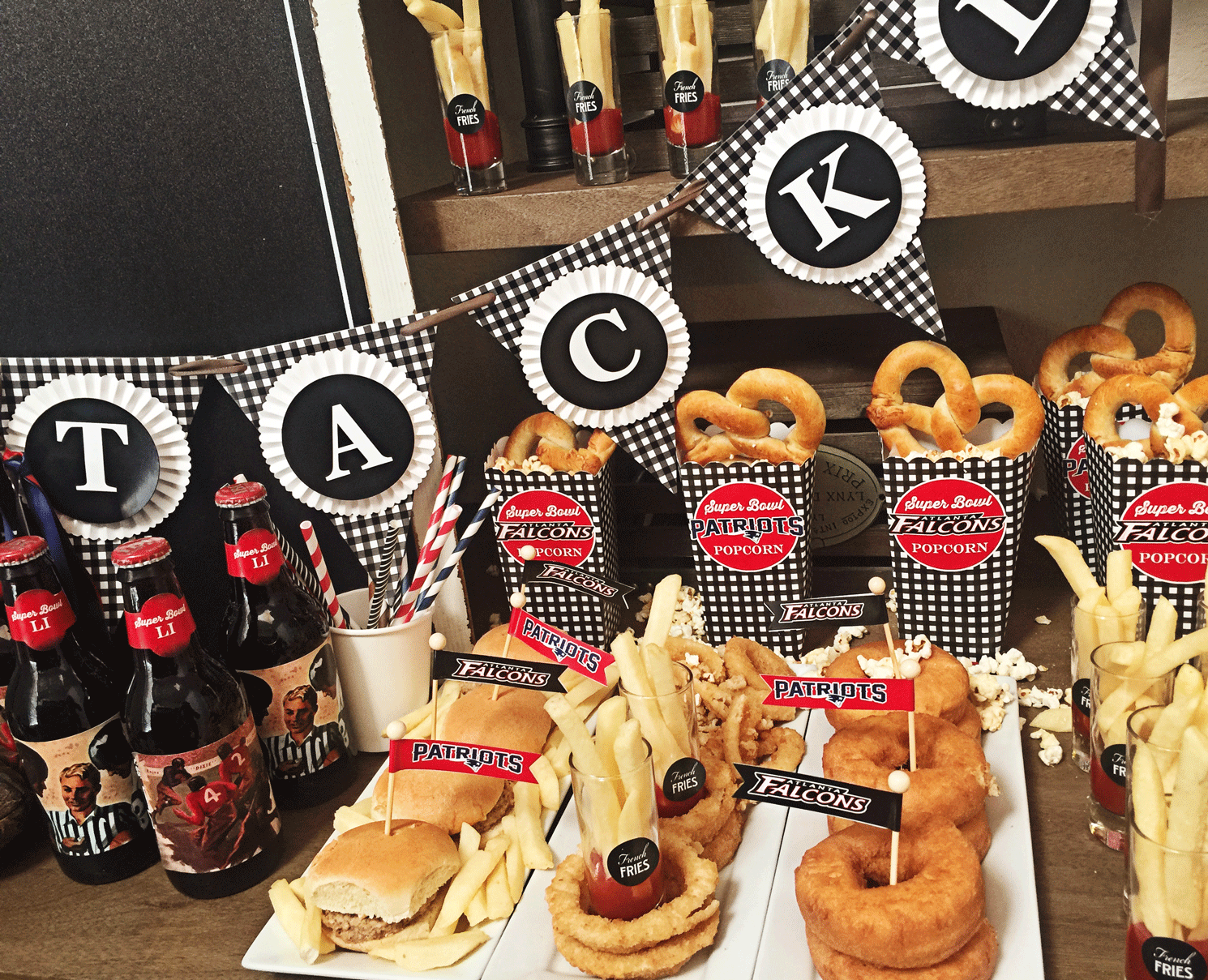 A very Special thank you to People Magazine for featuring my company's product on their website.  You guys are seriously the very best.  I can' t thank you enough.  Every little bit of publicity helps!