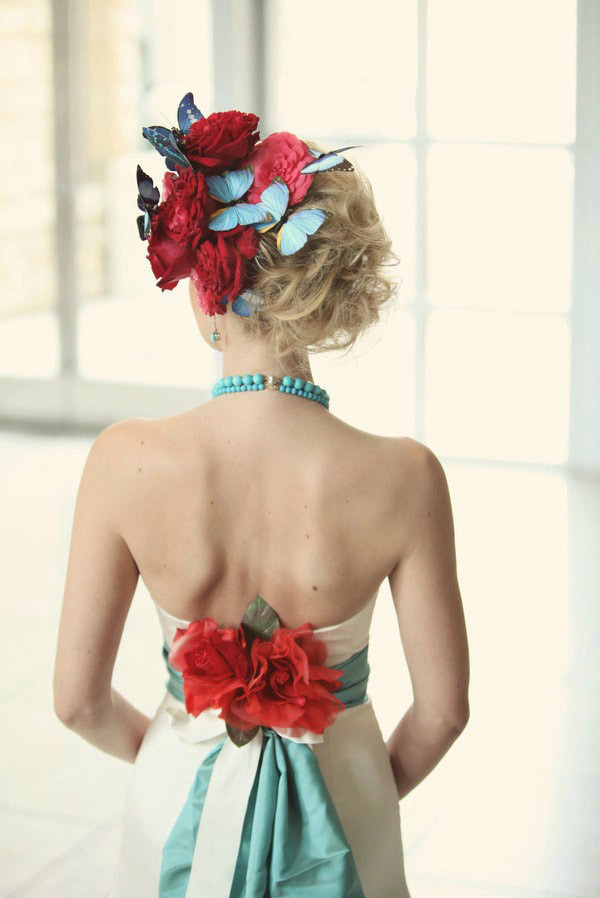 As you probably know, I've started get my feet wet in the wedding industry.  I have been doing a lot of custom wedding suites lately.  Ladies, there are very few things I love more than a beautiful wedding.  Something about the whole idea of publicly standing in front of the entire world and proclaiming an eternal love and commitment – I cannot ever get over.  It's magical. Marriage truly is one of the most beautiful things in the world.  (The fancy-shmancy dress, over-priced high heels, big hair and white cake don't hurt my love for the event either.) So to make a long story short, when Lani Elizabeth Fine Design, Hartmann Studios, and The Makeup Dolls contacted me to create an invitation suite for their wedding photo shoot earlier this summer, the only thing to describe me would have been the unflattering words "eager beaver".   Their modern San Jose wedding shoot was featured on Style Me Pretty this past week, along with my suite.  This is my second time being featured on Style Me Pretty and I honestly hope it's just the beginning…because like I said, there are very few things I love more than a beautiful wedding. That, and I could just stare at Style Me Pretty all day with a box of tissues and chocolate.  It's like an online blog version of Pride and Prejudice for me. Here is a peek into what I would call "Modern Marie Antoinette meets San Jose."
Style Shoot: San Jose Museum of Art from Grover Films on Vimeo.
Floral & Event Design: Lani Elizabeth Fine Design in Flowers & Events / Photography: Shannon Cline Photography / Videography: Grover Films / Furniture & Tabletop Rental: Hartmann Studios / Invitation Suite: Loralee Lewis / Cake: Margaret's French Bakery / Vintage Objects: Frank of Los Gatos / Venue: San Jose Museum of Art / Makeup: The Makeup Dolls
Hope you enjoyed the inspiration as much as I did.  Now I am off to my Miss Vienna's Nutcracker Rehersal.  Wish my tiny dancing "Peppermint Stick" luck!
Blog to you soon,