New Birthday Bear Wrapping Paper Collection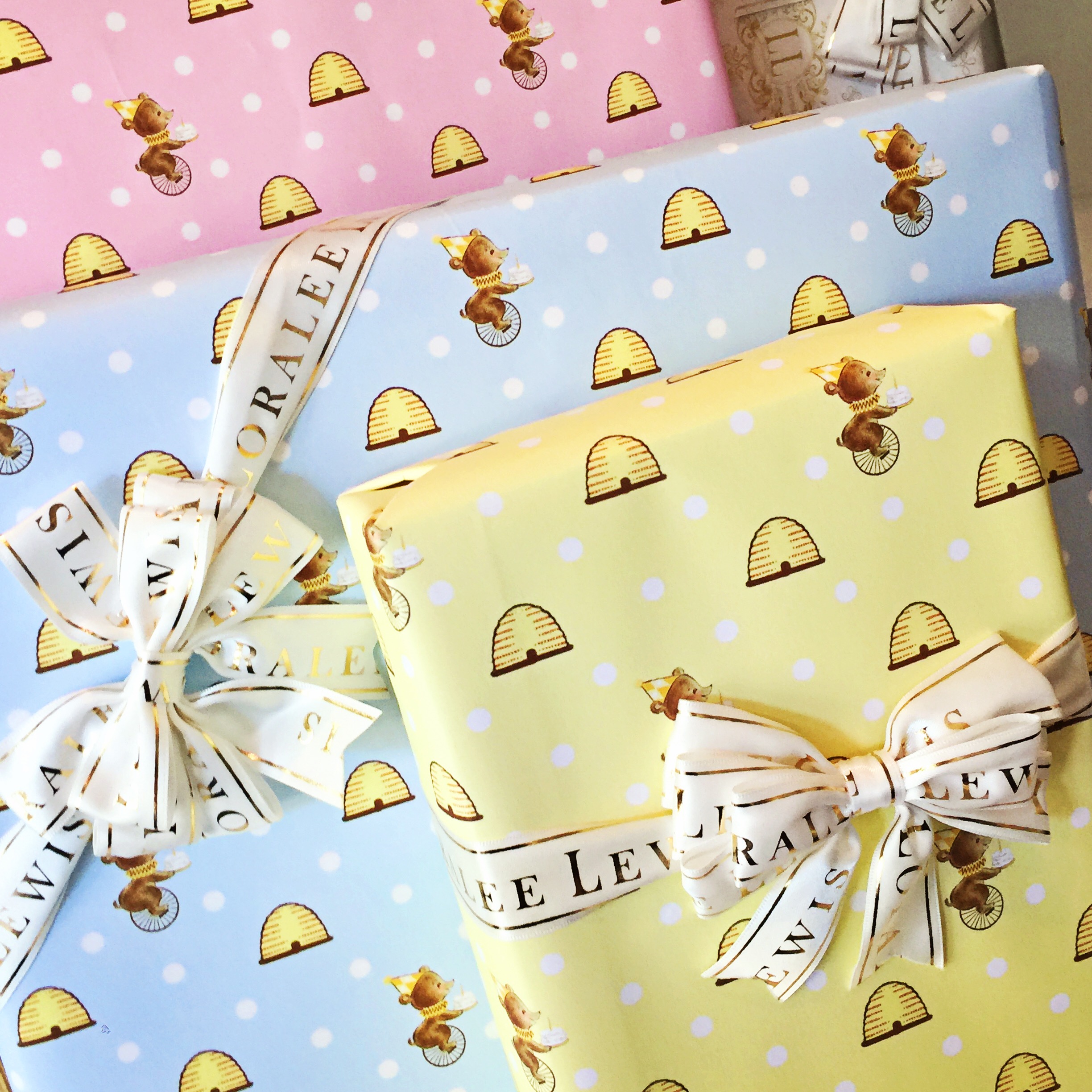 We now have this cuddly cute Birthday Bear Wrapping Paper on the website!  Available in yellow, blue, and pink!
About the author
Loralee Lewis
Known for bringing sophistication to whimsical designs, Loralee is arguably the premier designer for event stationery. Loralee Lewis is the owner and chief designer of the self-named company, Loralee Lewis and has been serving global clientele since 2009.
Named one of the new and noteworthy companies to watch by the National Stationery Show in 2014. Commissioned by the Mama Sarah Obama Foundation and World Vision to create invitations and artwork for Mama Sarah Obama event. Clients include Gwen Stefani, Kevin Costner, Ozzy and Sharon Osbourne, Nordstrom, Dylan Lauren of Dylan's Candy, Emily Giffin, VOGUE Eyewear, and Trish McEvoy to name a few. Loralee Lewis products were featured in the 2011 Emmys Award Swag Bags.
Media credits and design features include Better Homes & Gardens (Christmas 2013, Halloween 2014, Christmas 2014), Marie Claire Enfants (2012), Taste of Home (2016), People (2016), InStyle (2016), FOXNews (2014), Huffington Post (2013), Mingle Magazine (2017), Babiekins Magazine (2011-2015), Style Me Pretty, Popsugar, Texas Monthly, Women's World (2010) and features on every major online magazine and event blog. In 2017, Loralee was placed in Marquis Who's Who in The World.
In 2014, Loralee introduced her wholesale products and you now can find her products in retail stores across the world. 2014 through 2016, Loralee has co-partnered with Chasing Fireflies to create one-of-a-kind party collections for their clientele. Co-partnering with Chasing Fireflies, Loralee designed and manufactured Gwen Stefani's Harajuku Lovers party line.
Loralee currently has over 3,000 unique specialty products. That all being said, Loralee's most cherished clients are her four young children. Though she struggled with infertility, Loralee was blessed with four children through adoption and could not be happier! They are her constant inspiration and a major reason why Loralee is involved with numerous domestic and international humanitarian causes. Speaking and sharing her international and entrepreneurial experiences at women's business, adoption, and creative conferences have become a favorite past time of hers. Loralee and her family reside in Dallas, Texas.