With four summer birthdays,  it's party planning season here at the Lewis household.   Both Ethan and Boston's birthdays are at the beginning of July and so in my spare time I am getting little things prepared!
I will be honest.  I want to do something special for both these little boys.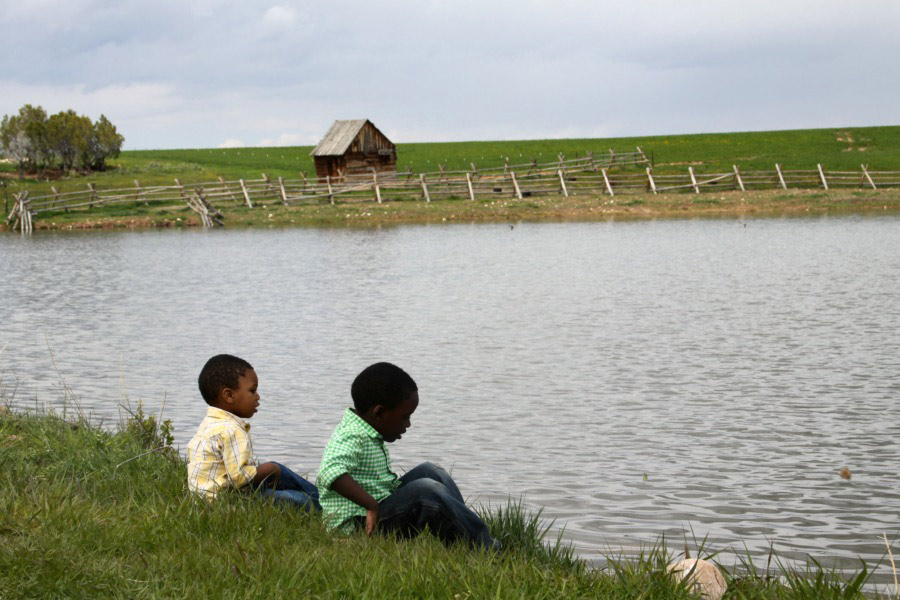 They are so special. I never thought I would be so deeply in love with being a mom of two little boys.    Little boys are like no other.  They are fiercely loyal and true.   These two have stolen my heart and will always have it.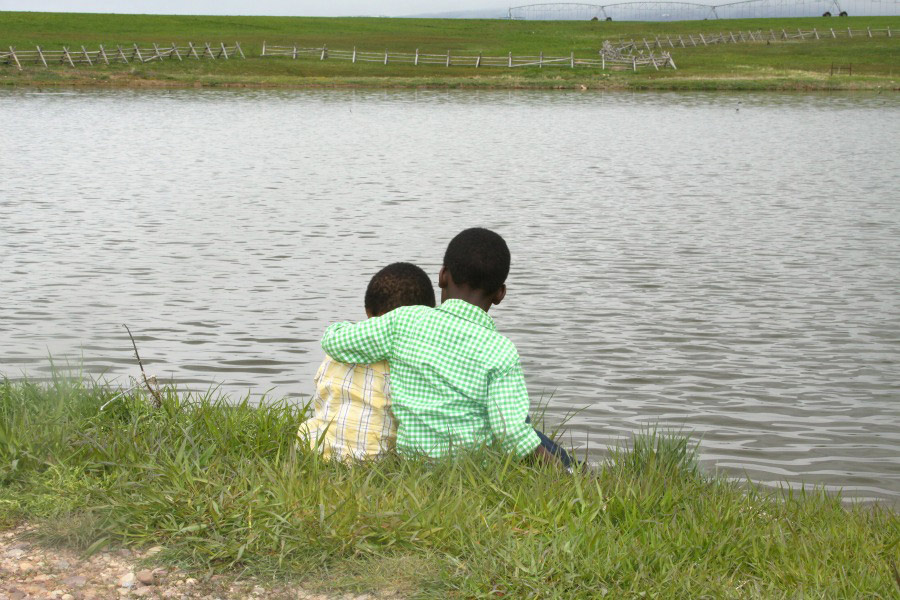 So for my little Boston's birthday I had this AMAZING unrealistic vision of  a 1920s type  ice cream social with him in a little bow tie with a striped apron behind a vintage ice cream parlor counter.   The dream was complete with puffs of pink and blue cotton candy floating through the air. There may or may not have been real cherubs flying through the cotton candy clouds.   I almost couldn't stand it.  To say I was pumped would be an understatment. Even as I write this my mouth is drooling at the cuteness of that birthday vision.
Then I remembered Boston doesn't even like ice cream. 
Shoot!  Vision was mentaly crumpled up and thrown on the floor.   Brain was sent back to the drawing board. 
  I had forgotten my No. 1 Rule of planning any event! 
Loralee's No. 1 Rule for planning any event:  The event should 100% reflect the person being celebrated. 
So I thought about my little tike.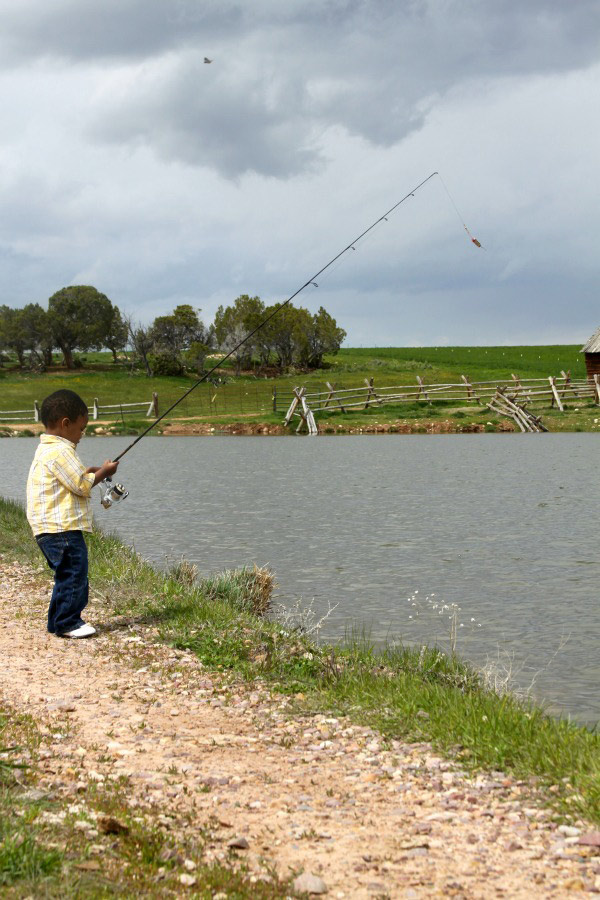 My little almost-two-year-old loves fried chicken,  corn on the cob, sweet potato fries, mashed potatoes, and pie!  He was born on July 5th (you can read about that day here) , loves to be outdoors and with family.   I guess you could say he is the 100% all-American Boy.
He  loves fishing and throwing rocks. Getting dirty, doing what's right, and being mischeiveous.   He says his prayers and fiercely loves his mommy.   When he gives you a hug, he holds on so tight.   He is a little bit shy, a lot of energy, and when he smiles, his smile very slowly glides across his whole face.  It makes you wince, it's so adorable.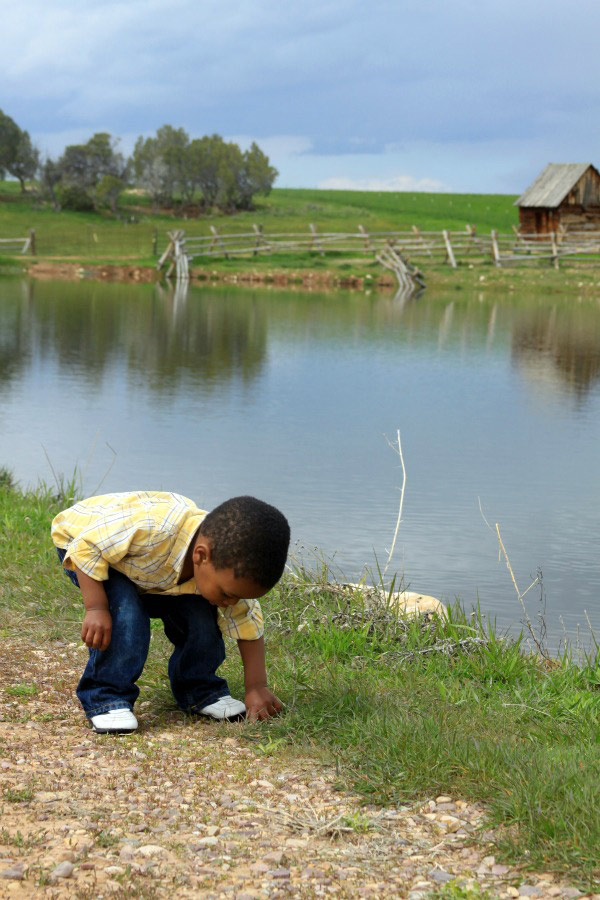 So last night I changed my birthday vision for him from a 1920s ice cream parlor to an American Country Picnic.  It will be a small patriotic  picnic with family & friends, fried chicken, and homemade apple pie.  Oh, and plenty of outdoors to throw rocks and  just run!   Here's the mock-up of his invitation I made last night.  I was out in the garden this morning and thought I'd take a little photo of it for you!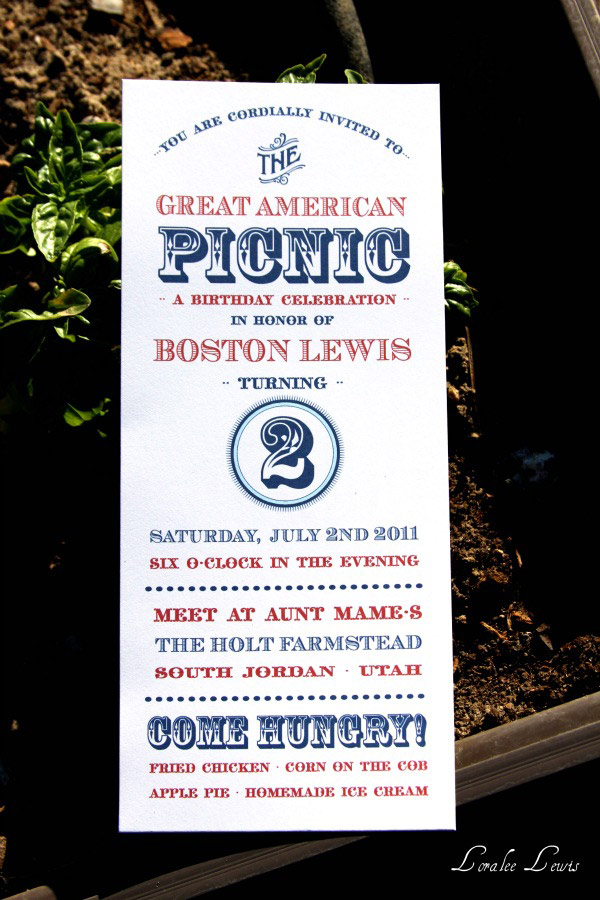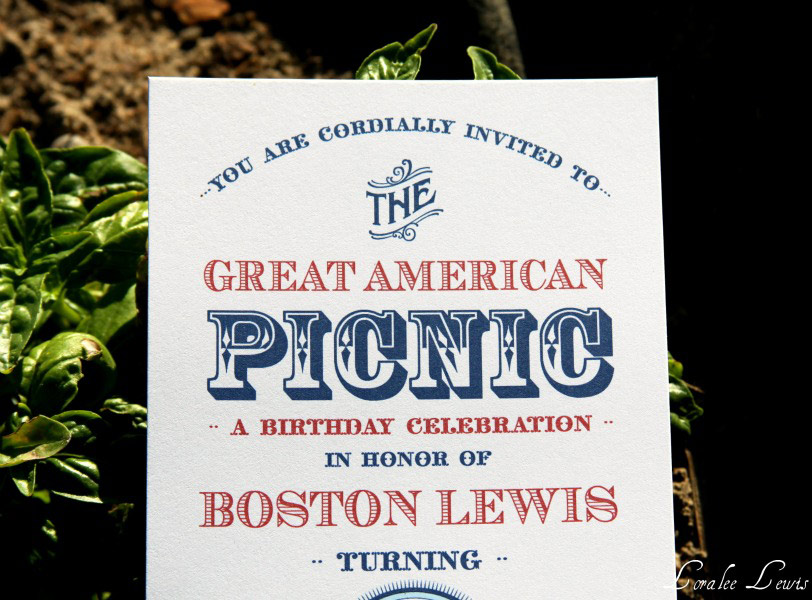 I hope you like it!  I can't wait to tell you about Ethan's party too.  We are doing a Pirate theme!  But for now, I've got to go put a little country boy, a pirate, and a princess to bed!
Talk to you soon,