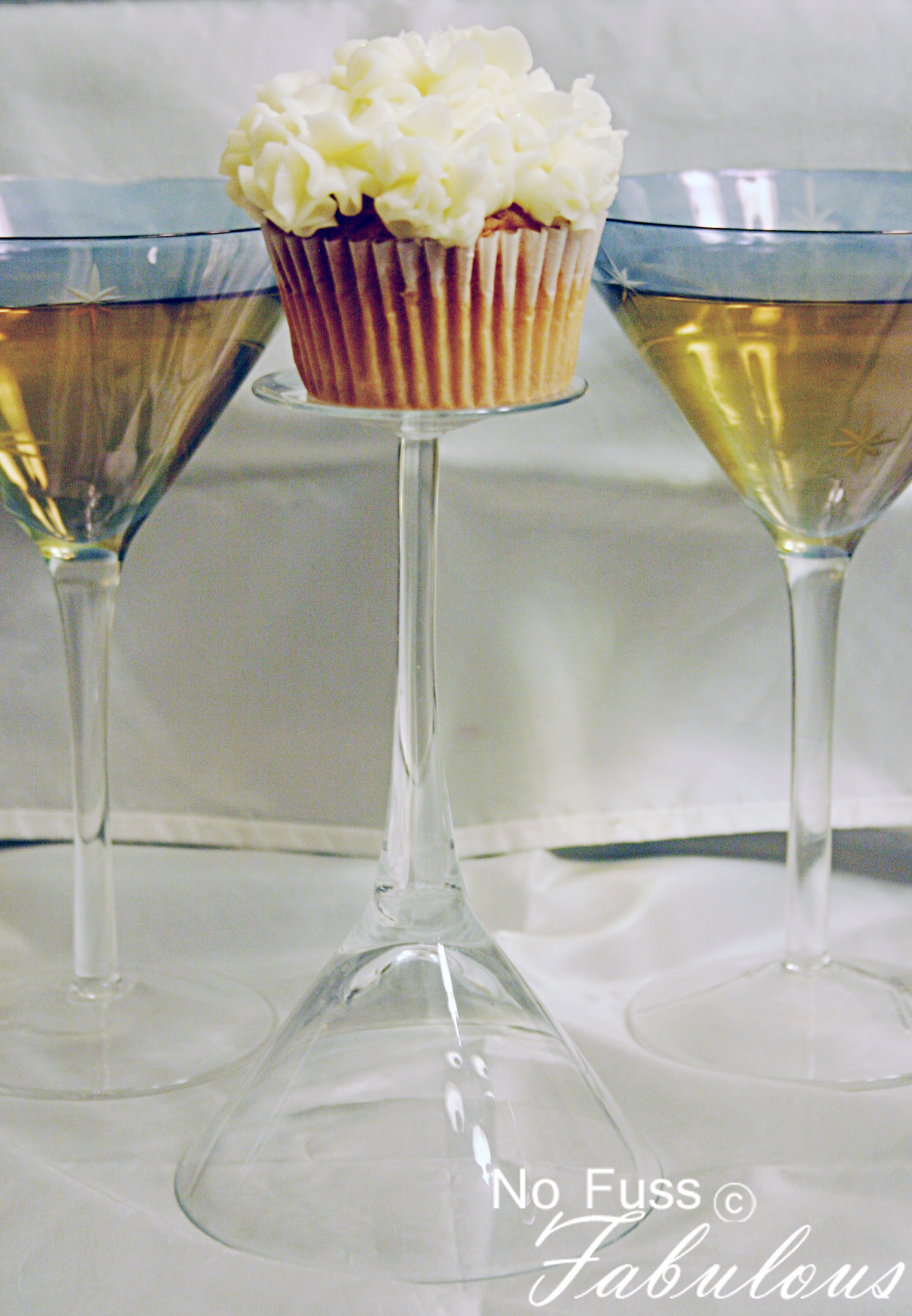 Champagne frosted cupcakes bring in the New Year with sparkle! It's easy to dress up vanilla or strawberry cupcakes with just a little bit of this frosting. Turn a few of your martini glasses upside down to show off your creations! Below is the easy recipe. Don't forget a little bit of edible glitter to ring in 2010!
For those who don't drink alcohol, you can purchase non-alcoholic Champagne at Whole Foods, as well as Sam's Club.
Champagne Frosting
3/4 c Shortening
3/4 c Butter or margarine
2 T Champagne (non-alcoholic versions are available for non-drinkers)
4 1/2 c Powdered sugar
In a bowl beat shortening and butter or margarine until combined. Beat in champagne. Beat in sifted powdered sugar.
If necessary, beat in additional champagne to make frosting spreading consistency. Add strawberry, orange, or vanilla flavoring if you wish.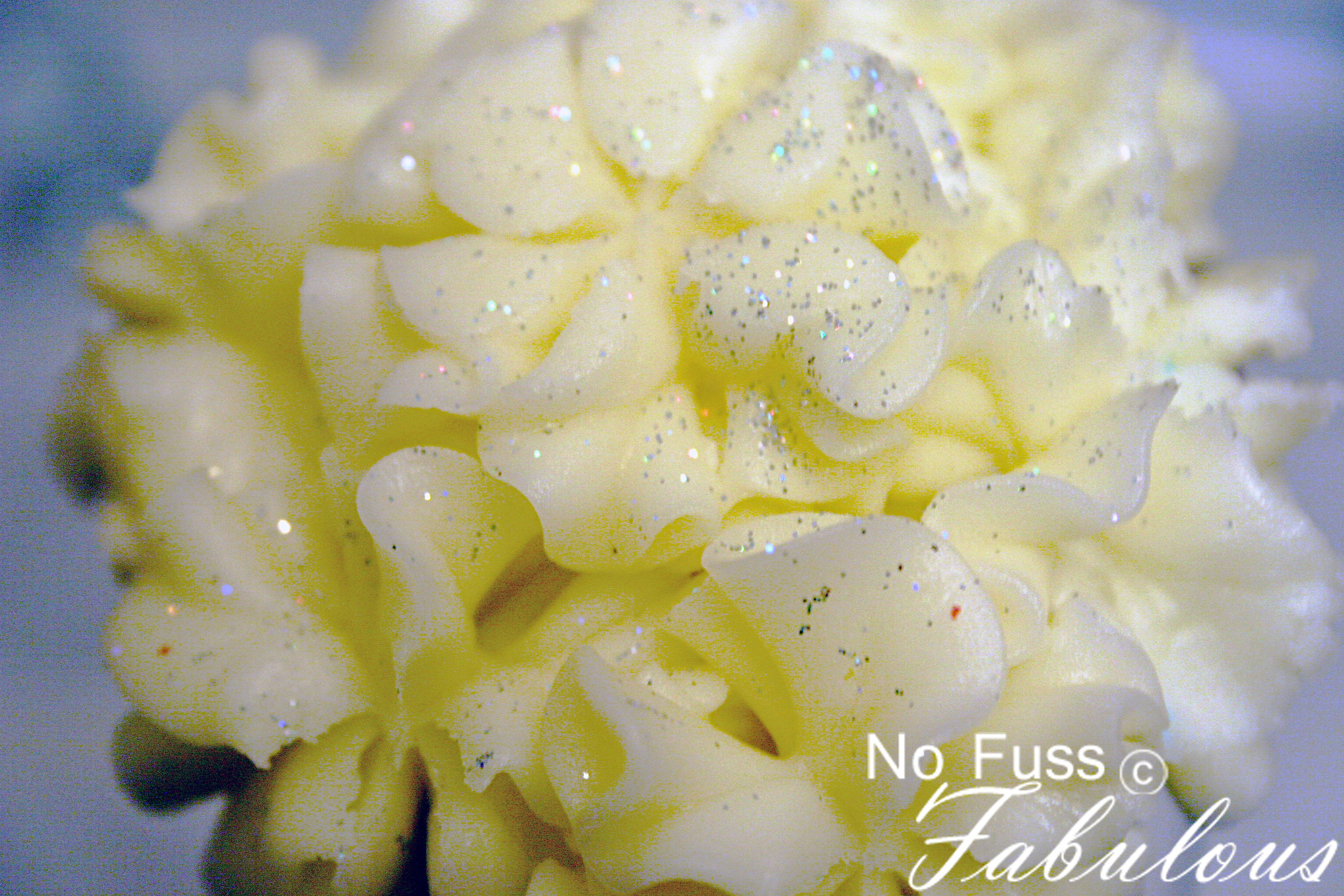 Happy New Year,