Ladies I have a few announcements I have wanted to share!  And I know I should break them up like a good Blogger,  but ya'll know me better than that.  When I have good news and I am in the mood to share – I just let all the cats out of the bag.  So here it goes…
1)   Mr. Lewis and I are adopting another little girl. (Of course, I am tearing up while I type this.  I swear adopted mothers are spiritually injected with pregnancy hormones right before their children come home! I happy cry at the drop of a hat these days!)  Our new daughter (unexpectedly) fell in our laps several weeks back and now we are in the middle of adopting her from The Congo.  She is three years old.  To put it bluntly, we are beyond overjoyed!  Of course, there is always new-mom jitters.  I'd be lying if I told you I wasn't nervously eating more cookies than usual.  But whenever I get nervous about the whole thing, I just pull out her picture, set down the  bag of cookies cookie,  and a peace comes over me. Then I don't worry anymore.  But I generally do finish the cookie(s) I set down.   It is so wonderful how God plans families.  He knows when a piece is missing and He knows where each piece belongs.   And as I trust in His plan for me, it always seems to work out.  A post about me learning these lessons can be found here!  I will keep you posted as we get closer to bringing her home.
2) With the announcement of our new 3 year old baby girl, I wanted to show you a sneak peek into my new custom Baby and Christmas Cards that I am offering.  To be completely honest with you, I have shied away from photo cards for some time now.  I have always felt that you cannot design a photo card without seeing the client's photo first. There are hundreds of photo card templates out there that look stunning with a sample photo inside them.  But very few people's photos coordinate as beautifully with the template as the sample photo it was created with! That is why I personally, will be adjusting and tweaking each photo card to coordinate perfectly with your photos.  There is no "plop in the photo" and print over here.  All Birth Announcement and Greeting cards will be customized around your personal photos.   So send me your photos and I will send you a little fabulous back.  Below is a sneak peek of one I just did for a client.  This one is fun because it's double sided.   If you like this, you are going to love the Christmas photo cards I have up my sleeve with timelines on the back!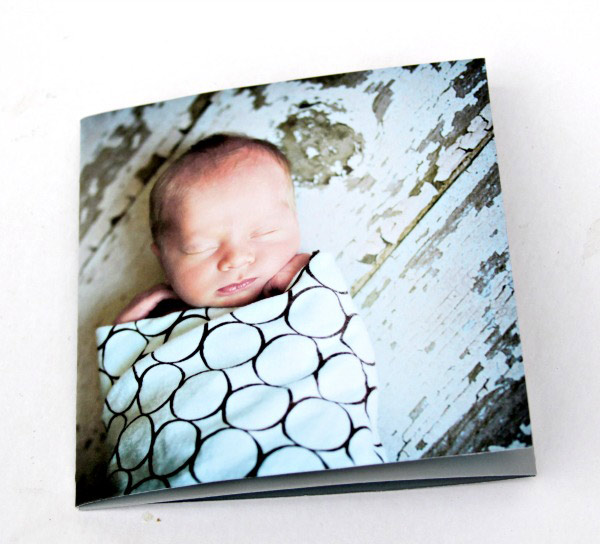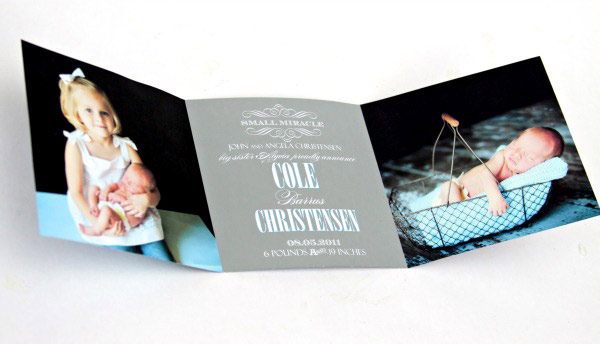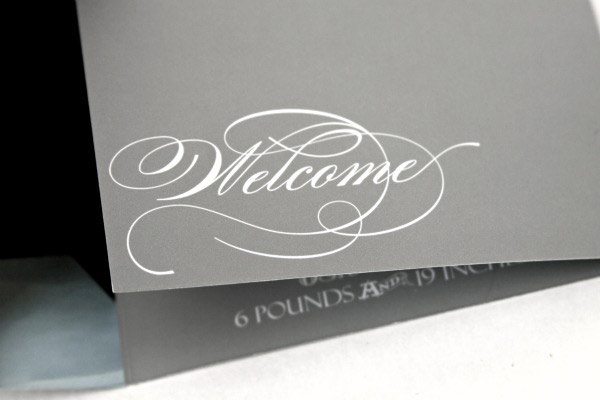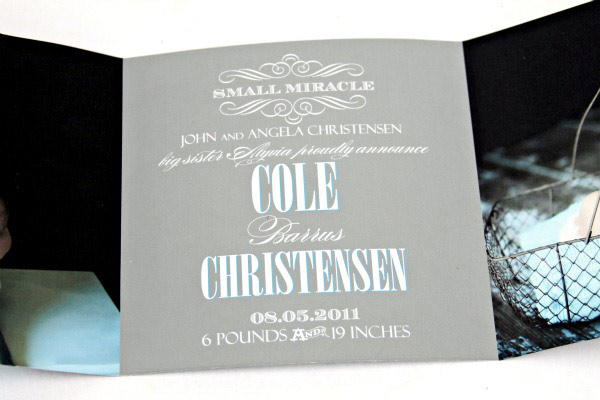 3) With our new little girl on her way and me realizing that I will now have a 5, 4, 3, and 2 year old  🙂  🙂   I not only bulked up on sleeping aides, but also employees!  After the Emmys kicked my patootie, I buckled down and hired a slew of talented and cute-as-can-be employees that are A-mAzing!  So now I have TRIPLE the staff I used to!  Fantastic. Now if I could only get them to do floors.  Floors are my kryptonite.   As of this past week, almost all orders are being shipped within four to five days of payment being received!  I don't know about you, but I love a quick turnaround.  So this was definitely announcement worthy.   If you haven't ordered for Halloween – there is now still plenty of time!
4) Here are a few things to look forward to this week, as well:  Baby Max's 1st Birthday, Babiekins Magazine Winter Party Photo Shoot Sneak Peeks,  and a How To on baking Pumpkin Cupcakes inside mini Pumpkin Shells!  Ladies, the pumpkin shell cupcakes are so cute, I almost died when they came out of the oven.   Here's a teaser of Max's Birthday…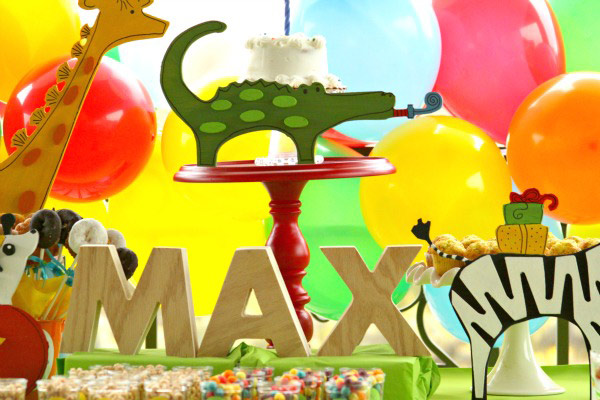 Blog to you soon,