When autumn finally appears and the temperature drops even just a smidgen, my lips start to complain and I begin to pay attention to them again. We have been ignoring each other since last spring and it is time to soften them up again! Now I have always tried to be a lipstick gal, I would love to be one! To have a signature color that is recognizable as part of my style, to be able to pull off the most daring hues! However, when I dip my toes into the world of lipstick, I don't quite feel myself. I've tried MAC Ruby Woo, the gorgeous color that promises to flatter everyone. It DOES flatter everyone- except maybe me. How could the gently pinkish nude Charlotte Tilbury Pillow Talk go wrong? I do not know, but on me it does. I'm still searching for the magic lipstick that will transport me to the state of absolute glamour that I imagine it will. But in the meantime, lip treatments, balms, and gloss I have down. Below are some of my favorites!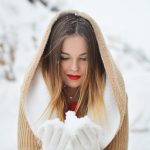 We are starting with this product because it is such a perfect way to get your lips set up for everything else on the list! This lip mask is an example of the amazing Korean skincare that is infiltrating our lives. If you're not familiar with Korean beauty products, you're missing out on a wonderful world of fun and very effective skincare! Anyway, this delightfully silly lip mask covers well outside the area of your lips, softening the areas around your lips as well. The mask has a slippery, jellylike texture that feels cool and soothing. Left over in the package is more serum to rub into your lips when you're done. I wouldn't say that this mask heals over-dry, cracked lips, but it definitely soothes and cools the lips. It's the perfect step to prepare them for drying products like matte formulas, long-wear lipsticks, or even night treatments.
GlamGlow has devoted followers, but the brand is more-so known for masks  than lip products. My logic behind trying this is that if they can nail the perfect face mask, then I have to try what they've created for lips! First of all, it comes in a great circular mirrored container. I know that it's the inside that truly counts, but it doesn't mean I cant enjoy the outside while it's placed on my nightstand! The texture is very light and smooth. It's not a heavy duty treatment and while it's effective, it needs re-applying. It has a fresh minty feel and taste which is a favorite of mine as far as lips go. It also has a pretty shine that's not so glossy that my hair sticks to it on a windy day.
The ultimate cool girl beauty brand has a real winner here. I've been told that it's nothing more than petroleum jelly, but I would disagree. In fact,  I will admit that I have every single flavor of this all purpose balm- that I mostly use for lips. My favorite is the mint flavor (see Poutmud above.) The cherry is tinted, and the birthday cake has a little glitter!. All of them deliver immediate relief for cold weather dryness in lips. I was also converted to the church of Balm Dotcom when my daughter had a rash that stung when she tried swimming in the ocean. I slathered some coconut Balm Dotcom on her rash, the only feasible thing that I had in my bag at the time, and I'm pleased to say that not only did it create a shied against the stinging salt water, but it actually healed the rash! Since that fateful day on the beach, I've repurchased Balm Dotcom several times, in several flavors. It's a permanent fixture among my regulars, which is high praise indeed- as I'm a beauty product addict and rarely finish and repurchase an item.
A classic for mysterious reasons. This cute little vintage tin will stay at the bottom of your bag for years, only appearing when you're in desperate need. How did it get there? Did I impulsively throw it in my basket in the checkout line in Sephora? Was it a gift? Every time you use it you'll think "Oh yeah! This stuff is the best, and it smells like roses!" only to not think about it again until the next time you're intensely rooting through your purse. I cannot explain the sorcery behind the Rosebud Salve. It has been lurking at the bottom of purses and junk drawers since 1908! Maybe it's for the best that we do not look too closely and just appreciate its contribution to our lips.
This Australian product with its own cult following is probably the most medicinal on this list. It has extracts of the pawpaw fruit which, according to the company, has healing and antiseptic properties. This is a perfect all purpose ointment to put on cracked, bleeding lips, eczema patches, burns, and other topical wounds. It feel very soothing and mild for those sensitive to certain ingredients and perfumes. Having this in my arsenal makes me feel like I'm responsibly prepared! Until……
This is an unexpected extravagance of a treatment. It is a thick, heavy lip mask that I like to use at night. It can also be applied during the day with a very light hand. It comes in a clear formula and two tints- a pink champagne and a cherry hue. While it is a little pricy for a tiny tube of product, the smallest amount covers your lips in full. I love the cherry tint at night because by the time I wake up my lips are soft and supple, with a natural seeming juiciness to them. But beyond a cute tint, it is actually full of high quality ingredients that do more for your lips than just provide a moisture seal. And finally, the smell is sweet and lovely.
A sleeping mask? Is this an indulgence or just some heavy lip balm to put on at night? Is it basically the same as the Bite Agave mask? I had to know- the idea of this product was just too intriguing to be ignored. Now, I would wager that most of the above mentioned products are often applied at night as a type of treatment/mask. Furthermore, how could this mask be any better than an old fashioned slather of any old balm on hand? I'm pleased to inform you that this sleeping mask IS better. Meant to be slept in to work for you while you're blissfully unaware. The texture is silky smooth, but also thick enough to stay put all night. In the morning my lips felt nourished and smooth. What an indulgence! And the smell is wonderful! I have the grapefruit flavor, but I feel the vanilla calling to me.
Tatcha is a sumptuously beautiful Japanese brand that I covet from afar. It is a luxury indeed, so I was thrilled to be able to try this gorgeous lip balm though a holiday gift set that contained a sampling of smaller sized products. Here is the most important thing about this balm: THERE ARE REAL GOLD FLAKES IN IT! They are showcased through the clear container. It does not add much of a shimmer to the lips, but the gold is a delight. Camellia oil, which is featured in a lot of Tatcha products, adds moisture to the lips in a very smooth, almost jelly-like way. This all being said, if the balm had not been in the gift set, I do not think I would have spent the $30 for it alone. Tatcha remains an elusive and distant brand to me until I am in a different income bracket.
A staple from the famed pharmacies of France, this lip balm is what to use when you want to feel effortlessly Parisian, but also have dry lips! This thick formula has a matte finish that's different from many balm treatments, making it a perfect base for lipstick, while still treating dryness. It's been rumored that in France, this balm is often rubbed into dry cuticles as well. Finally, the smell is delicate and feminime, (I love the smell of all of the Nuxe products and you will probably at least hear what I have to say about their Huile Prodigieuse one day.)
Now that my lips are smooth and moist, I am going to give lipstick another go. I am also not adverse to entertaining the notion that it is all in my head! In order to move on past my own unreasonable perceptions, I guess I had better go to Sephora…… it seems like the healthy thing to do!