I'm as giddy as a child on Christmas morning to share our latest family celebration!  We had so much fun, ladies.  As you know, I do an annual Santa's Breakfast for family and friends.  I ran with the Reindeer Games theme this year!  Here's this year's party photos!!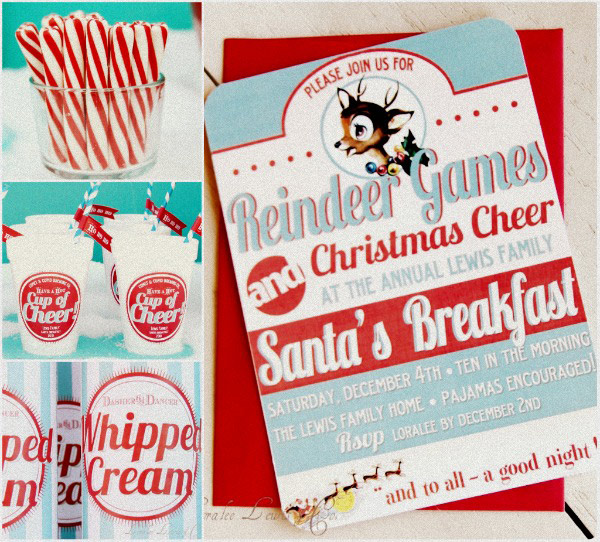 PinThis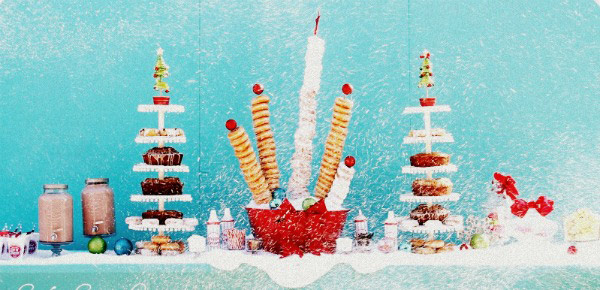 PinThis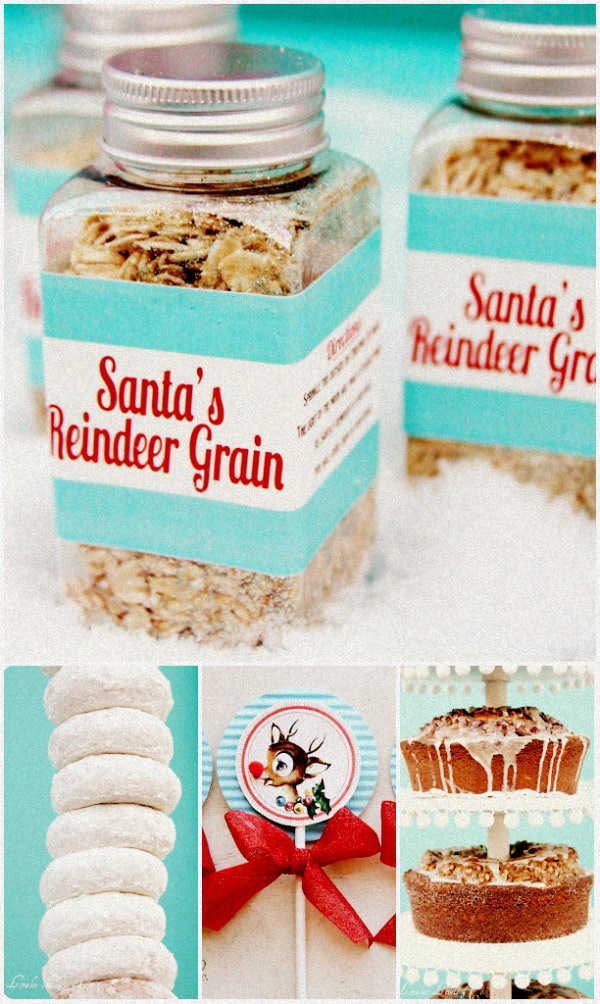 PinThis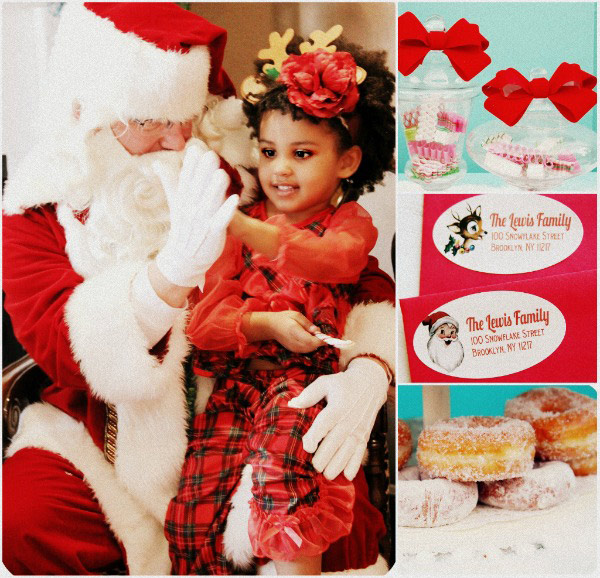 PinThis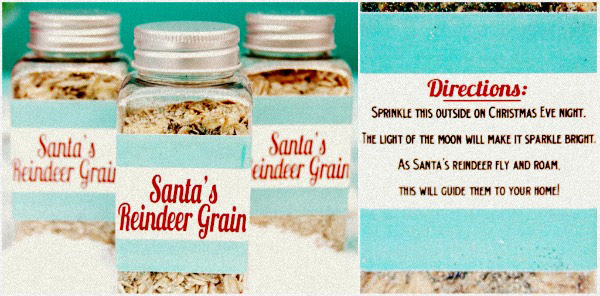 PinThis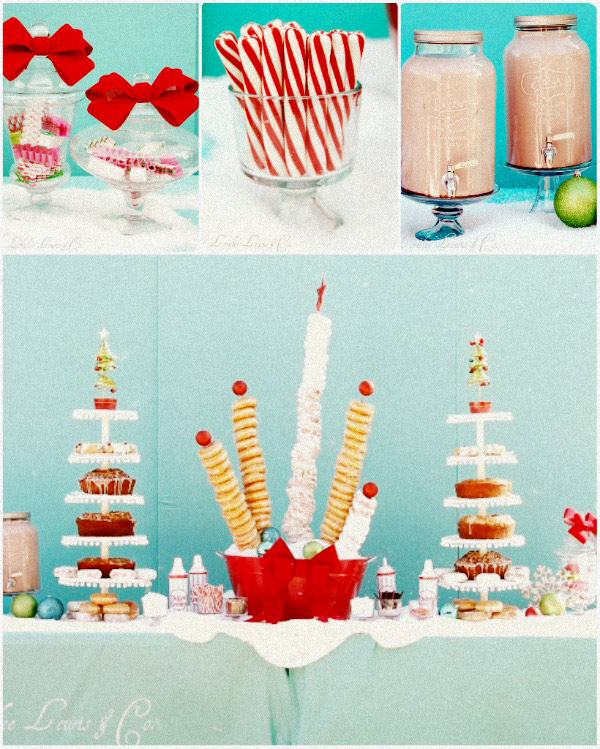 PinThis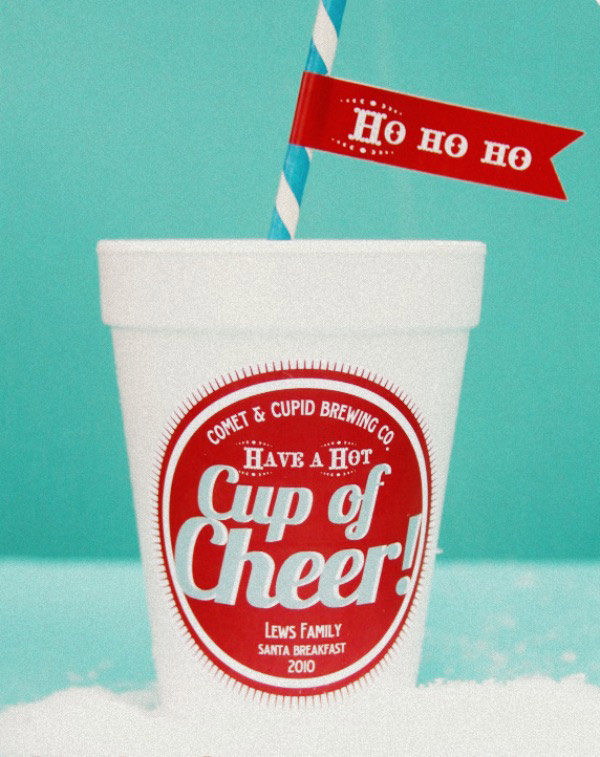 PinThis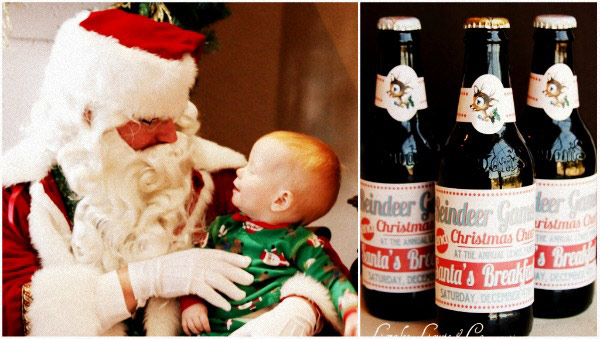 PinThis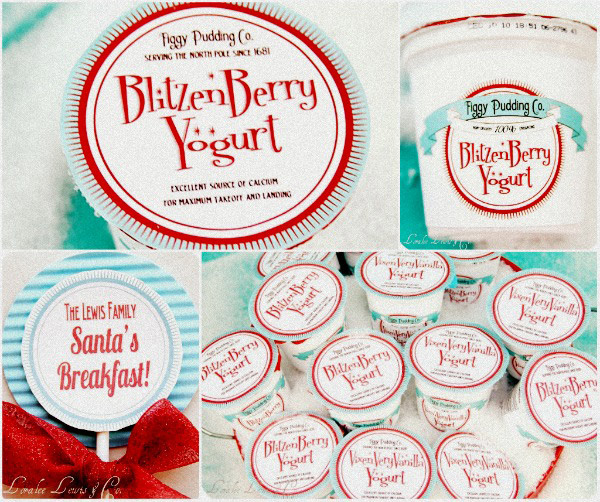 PinThis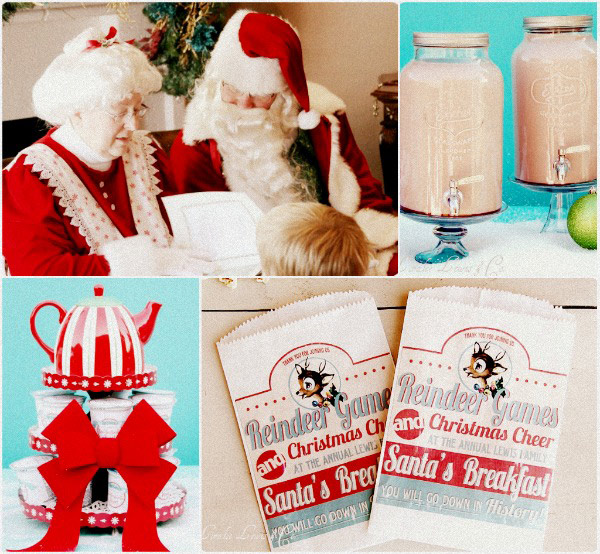 PinThis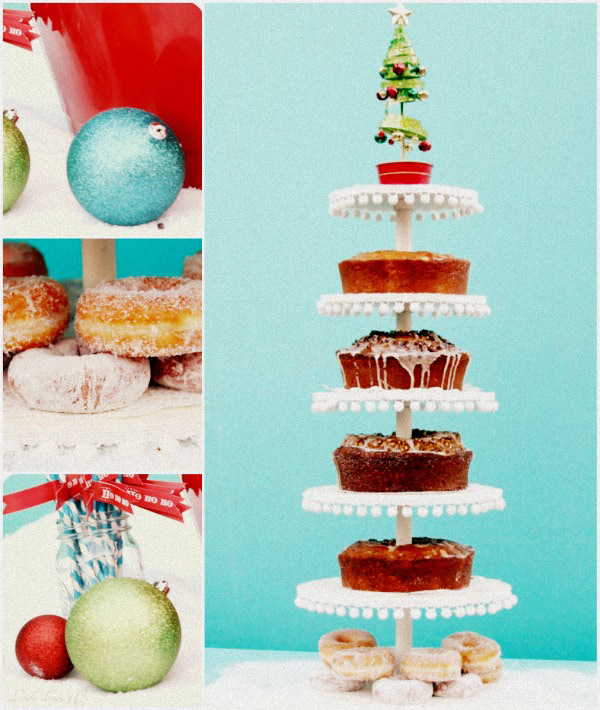 PinThisEvent Details and Notes;
1) Due to the large number of people coming this year (every one has had a baby!!!), I absolutely refused to cook! 🙂 I know some of the men missed the homemade hot pancakes, but they forgave me once they saw the doughnut tower!  Men are so easy to please.  Maybe that is why I love them so much!I stacked doughnuts one on top of each other to create a self-serve doughnut tower.
2) A hot cocoa bar was a must. I placed little dishes filled with peppermint swirl sticks, mini chocolate chips, marshmallows, and cinnamon around for guests to enjoy with their hot cocoa. And who doesn't need a bit of Dasher & Dancer Whipped Cream with their hot cocoa?!?  Apparently, not everyone is obsessed with whipped cream as I am, because I had a million bottles left over.  If any one wants one, my fridge is well stocked.
3) John Christensen, owner of Rhino Design Lab,  created two of fabulous bundt cake towers. To order one (or two!), feel free to contact him at johnchristensen@gmail.com In my humble opinion, they made my bundt cakes taste even better! Everyone needs one.  I would be lying if I told you that these wouldn't be featured on every party I do next year. So cute.
4) Since there is not a snowflake in sight here in Texas (80 degrees today!),  I placed fake snow all around the table!  I thought this was brilliant.  Unfortunately, I didn't think about the wind factor.We had a mini severe winter fakestorm as shown in the above photo, but the kids LOVED it.  I think it was worth getting a few plastic snowflakes stuck in my mascara.
5) Keeping with my commitment to keep it no fuss, I served yogurts with coordinating labels.  Due to my excellent photo abilities, you can't read the labels as clearly as I had hoped. The fineprint read: Figgy Pudding Co. Serving the North Pole since 1681.  Excellent Source of Calcium for Maximum Take Off and Landing.  The fineprint on the front said 100% non-gravity enhancing.  Blitzen Berry was favored over the Vixen Very Vanilla.
6) With a Reindeer Games theme, you have to have some Reindeer Games.  We had Reindeer Relays with Reindeer Stick horses made by my mother.  To answer your question – yes; she is the Mormon Martha Stewart. I call her Sandra Anderson Living daily.  She acts annoyed, but I'm pretty sure she likes it. 🙂  She is going to die when she reads this.  Anyway, are those not the cutest Reindeer Stick horses ever? The Reindeer Games competition was fierce.  These reindeer truly flew.
7) As I handed out reindeer ears for each child, I realized that I am slightly obsessed with kids having headwear at parties.  The antennas and construction hats at the Queen Bee Party, the crowns at the princess pixie party, the hats at the Alice in Wonderland Tea Party, and the Safari caps at Boston's Safari Adventure party…all could have been indicators.  But it wasn't until this party that I realized that it may  be a pattern.  Needless to say, I handed out the reindeer ears with gusto and the kids looked cute, cute, cute.
8) Favors:  One of my favorite clients, Michele Yelton, gave me the cutest idea ever for a favor – Reindeer Oats! I can't take any credit for this adorable poem.  Michele's mother used to make these for her girl scout troops years ago.  She asked me to make labels for her party this year, and I just had to copy.  I filled containers with glittered oats and placed this label on them. I seriously just about died about this poem. So fun.
9) As is tradition, Mr. & Mrs. Claus made their appearance.  They were by far the greatest part of the party. After each of the kiddies had a turn on the big man's lap, we had Mrs. Claus read my favorite Christmas book, I Believe in Santa Claus by Diane G. Adamson, to bring it back to the real reason for the season.
Overall, it was so much fun!