Ladies, I believe in great hair. It's powerful. I had sad unpowerful hair throughout high school…and college…okay…and even a little bit after college. One decable after another finally landed me in the middle of Dallas where divine hair intervention (and a lot of humidity) finally granted me long non-split-end happy hair. At the risk of sounding vain I will tell you that one of most daunting parts of moving to Salt Lake last year was the realization that I would need to find a new stylist. Enter Erin Cornia from Lunatic Finge.  In one appointment, she saved me and made me a client for life!   And now she is willing to save you too!
Leave a comment on this post describing your worst haircut experience by February 29th and you will be entered to win a fabulous cut and color from Erin Cornia.  AND just for entering you will receive 15% off your first visit with Erin at Lunatic Fringe (just mention this blog post:)
*To DOUBLE your chances of winning "Like" Erin Cornia Hair on Facebook!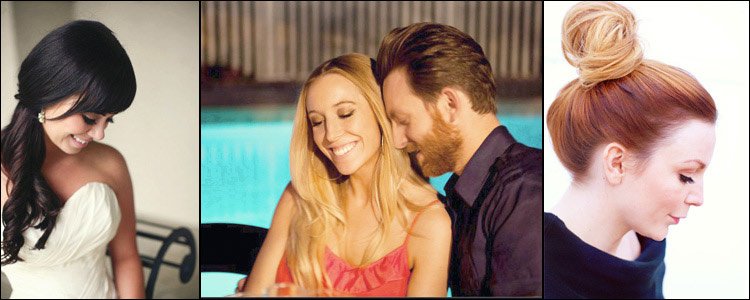 PinThis
Meet Erin Cornia – Creative Stylist and Makeup Artist at Lunatic Fringe Salon in Salt Lake City, Utah. Erin has been in the industry for 10 years. During the past few years she has worked on celebrities like Susan Sarandon, Melissa Leo and Rachel Harris at the Sundance Film Festival and was an instructor at Taylor Andrews Academy. She is also a Jane Iredale Educator for Lunatic Fringe and has worked as a make-up artist for M.A.C. and Clinique.
Erin just attended the prestigious Vidal Sassoon Cutting Course in Santa Monica, and is eager to try out all the latest techniques she has learned on the lucky winner!
Erin is available for cuts, colors, extensions, make-up, styles, and more…
Lunatic Fringe
2545 East Parley's Way
Salt Lake City, Utah
801-463-1967